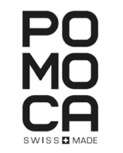 Boulder, CO, January 2020 – POMOCA, the world's leading manufacturer of ski touring skins, will unveil its new "Track Your Skins" initiative at the Outdoor Retailer Snow Show in Denver this month, giving customers the opportunity to learn how each skin was made on the path from the factory to the backcountry.
The "Track Your Skins" program allows each POMOCA customer to enter the serial number from their skins into the company's vast manufacturing database to track exactly which POMOCA employees worked on the gear, putting the emphasis and value on POMOCA's employees and helping to ensure that each customer will receive the company's best possible product.
"The goal for the 'Track The Skins' program is to show everyone using our equipment that there is someone behind the work, and that work is artisanal," said Arthur Guinand, POMOCA's Chief of Marketing. "Each of our skins is created by people who are very passionate about the product. And if they don't do a good job, we don't have a good product."
The program is also focused on adopting a responsible attitude towards POMOCA's ecosystem. For each serial number entered, the company will make a contribution to one of the environmental programs its regularly supports, including Protect Our Winters (POW) Switzerland.
POMOCA will also unveil new packaging for its 2020-21 lines of skins at the Outdoor Retailer Snow Show, swapping traditional cardboard packaging for a sleek, reusable EVA foam case with a zipper for security.
Founded in Switzerland in 1933, POMOCA has been the leading manufacturer of ski touring skins for more than 80 years and is widely considered the standard-bearer for high-performance gear for backcountry skiers. Consistently praised by leading outlets such as Outside Magzine, Backcountry Magazine, GearJunkie.com and Powder Magazine. Pomoca offers 13 different skin products for varying skill levels, from backcountry newcomers to elite competitors.
The Outdoor Retailer Snow Show will run from Jan. 29-30 at the Denver Convention Center.
About Pomoca: For more than 80 years, thanks to the quality of its products and technological innovations, POMOCA has established itself as the undisputed worldwide specialist in climbing skins. Resolutely focused on progress, POMOCA constantly develops new products "something that goes hand in hand with its ambitious and innovative concept" in order to satisfy and delight ski mountaineering enthusiasts.
Media contact:
Mike Eisenbrown
Meteorite PR
Mike@MeteoritePR.com
440.725.0031