Osprey announced that mountaineer and Osprey Ambassador Nimsdai Purja MBE summited K2 on January 16 wearing the brand's soon-to-be-released Talon Pro 30. Nimsdai and Mingma Gyabu Sherpa with Mingma Gyalje Sherpa's team and Sona Sherpa from the Seven Summits Trek expedition are the first to summit K2 in the winter.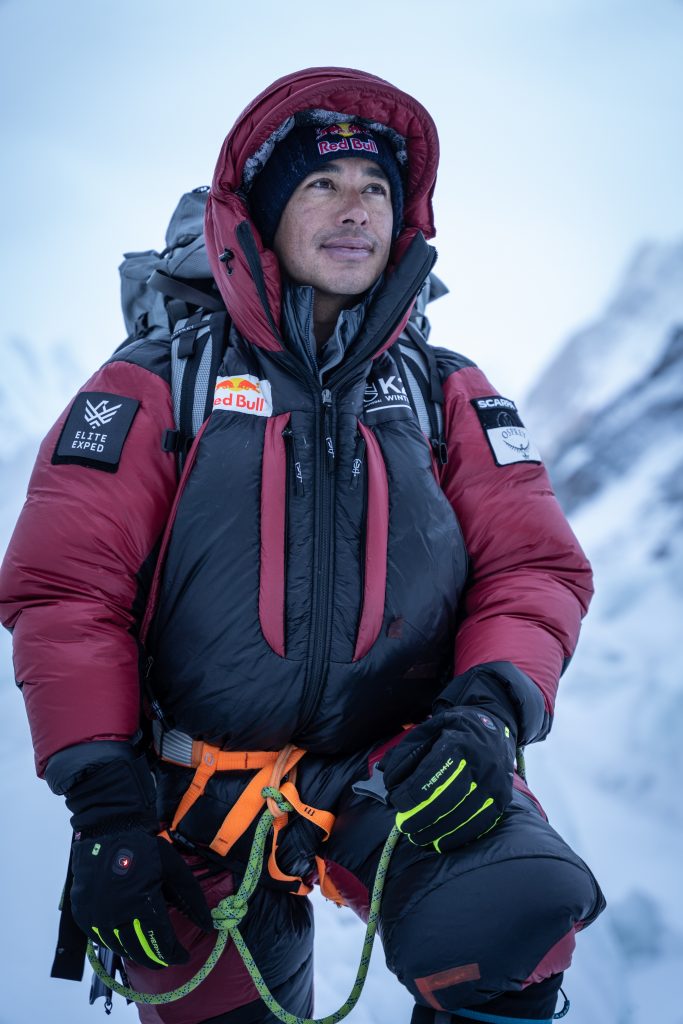 Osprey's Talon Pro 30 is a lightweight, abrasion-resistant technical pack that features Nanofly fabric, integrating ultra high molecular-weight polyethylene (UHMWPE) ripstop 100D nylon, creating a light material with abrasion resistance.
Talon Pro 30's injection-molded, die-cut foam AirScape back panel is engineered with horizontal channels to flex in the vertical plane while staying flat horizontally. The back panel, paired with Osprey's BioStretch harness and continuous wrap hipbelt, works together to deliver a lightweight, ventilated and close-to-body fit for dynamic body movement during demanding activities over technical terrain.
Nimsdai also used Osprey's Mutant technical mountaineering pack customized in a 90L volume specifically for this expedition. The Mutant is available in 22-, 38- and 52L volumes.
"What a journey. I'm humbled to say that as a team, we have summited the magnificent K2 in extreme winter conditions," said Nimsdai. "We set out to make the impossible possible, and we are honored to be sharing this moment not only with the Nepalese climbing community but with communities all across the world. Mother Nature always has bigger things to say, and standing on the summit, witness to the sheer force of her extremities, we are proud to have been a part of history for humankind and to show that collaboration, teamwork and a positive mental attitude can push limits to what we feel might be possible. Thank you for the support we've received from people all around the globe; it gave us fire in our chest to make this goal a reality."
Nimsdai has been an Osprey sponsored athlete since 2019, including the brand's support of "Project Possible," his summit of the world's 14 highest mountains in six months and six days, shattering the fastest-known time of eight years.
"We have seen Nimsdai rewriting climbing history once more, and from everyone at Osprey, I would personally like to congratulate Nimsdai and his team on such an incredible accomplishment," said Gary Burnand, head of marketing, Osprey Europe. "Climbing K2 in winter is not only one of the greatest but also toughest mountaineering challenges of all time, and Nimsdai, with his sheer determination, mental and physical strength, was able to succeed in his mission. This acts as inspiration for us all given the limitations many of us are under."
For more product information, go here.