Boulder, CO, July 2020 – The Oberalp Group, which owns SALEWA, DYNAFIT, POMOCA, WILD COUNTRY, and EVOLV, announced today that it has added two representatives to its staff of regional sales representatives, giving the company a pair of experienced outdoor enthusiasts with strong familiarity with Oberalp's biggest brands.
David Anderson, who is based in Whistler, B.C., joins Oberalp as the regional sales representative for Western Canada, covering Alberta, British Columbia, the Yukon and the Northwest Territories. Anderson previously spent nearly nine years working as a sales representative for Mthree, the British Columbia-based marketing and sales agency that boasts brands such as Smartwool, Rossignol and Black Diamond Equipment.
Anderson (right) will serve as a sales rep for three of the Oberalp Group's premiere brands – Dynafit, Salewa and Pomoca.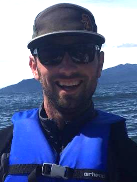 "All three of those brands are huge parts of my life. I'm always out skiing or running, so they fit really well with my personal passions and my professional sales experience," Anderson said. "What got me really excited about joining Oberalp was talking to the people who work there and getting a feel for the team. Everyone there is a user of the products and very passionate about what they're selling. That's a great feeling, to be surrounded by people who live and breathe what they do."
Alec Sandberg, who is based in Truckee, Calif., joins Oberalp as the regional sales representative for the Southwest United States, covering California, Nevada and Arizona.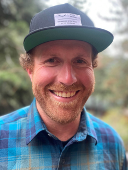 Sandberg (left) has spent the last four years as a sales representative at the Backcountry, a celebrated and independent ski, bike, and mountain shop located in Truckee.  Sandberg will serve as a sales representative for four Oberalp Group brands – Dynafit, Salewa, Pomoca and Wild Country.
"I've had a lot of really awesome interactions with the other guys from Oberalp, and from a product standpoint, I'm impressed with everything," Sandberg said.  "I've always been impressed with the Dynafit products, and the Salewa just makes really high-quality gear. Wild Country is a well-known and respected brand in the climbing realm, and I've been looking pretty closely and learning more about the Pomoca skins for quite a while. I'm really excited about the opportunity."
About The Oberalp Group: The Oberalp Group is a family-owned business based in Bolzano, Italy, that employs almost 700 people worldwide. Since 2007, Oberalp has had a North American subsidiary based in Boulder, Co., that runs the sales, operations, marketing, distribution, and service for the Group's brands in the US and Canada.
Media contacts – Meteorite PR | Mike Eisenbrown | Mike@MeteoritePR.com | 440.725.0031