Nordica debuted its 2024 product line at the Winter Sports Marketing show in Salt Lake City last week. Next season's line includes additions and changes for racers to backcountry skiers.
"Designed to serve the racing, all-mountain and all-mountain touring communities, we're excited to launch several new boots and skis for 2024," explained Sam Beck, Nordica North America's business unit director. "Since 1999, Dobermann has defined Nordica racing, so we're very proud to introduce the new Doby 5 with more performance than ever before. And as we continue to push the limits of what an all-mountain boot can do, we're stoked to introduce the all-new Unlimited boot collection built for skiers that want one boot that can do it all without compromise."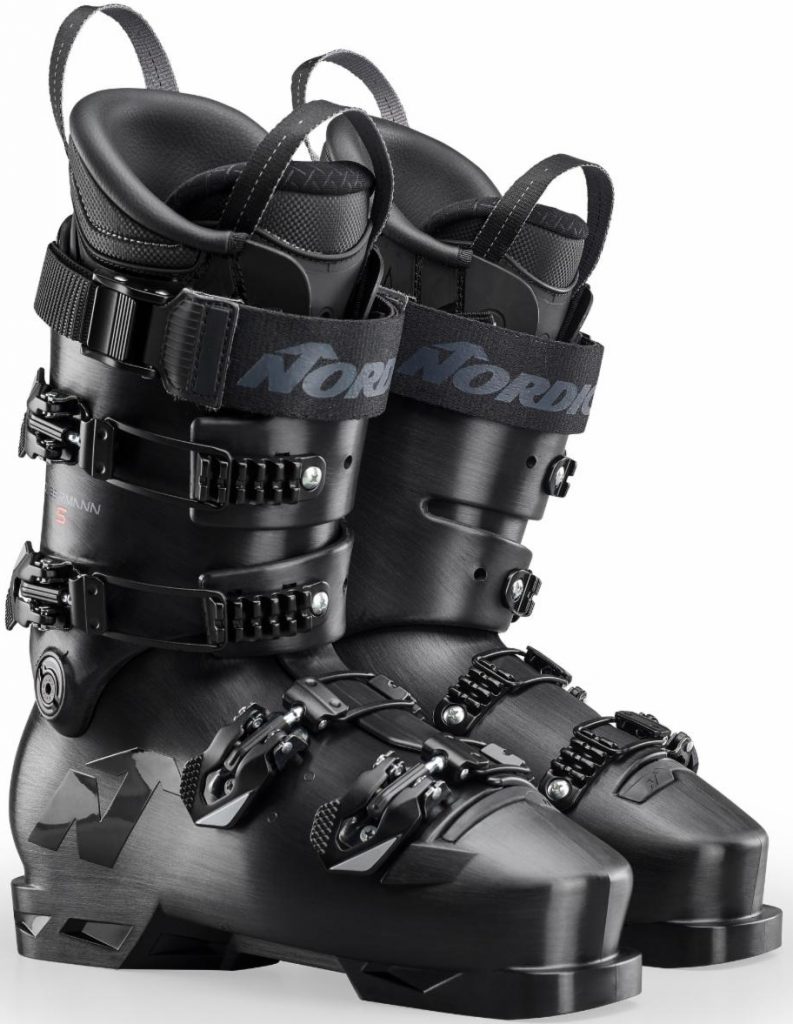 Nordica's Dobermann race boots have brought success to the feet of World Cup athletes, including Dominik Paris, Andreja Slokar, Julia Toiviainen, and Turo Torvinen and worldwide athletes. For the 2024 race season, Nordica launched the fifth generation of its Dobermann race boots, featuring slimmer anatomical profiles inside and out, bi-injected cuffs, a new sole design, new liners using Heel Link, and customization features to dial in fit and stance.
The eight-boot Dobermann line consists of two collections—four models, designated with "RD" in the model names, built around a 93mm last, and four models using a 96mm last. Both collections use the same shell design and technologies and feature two new liners.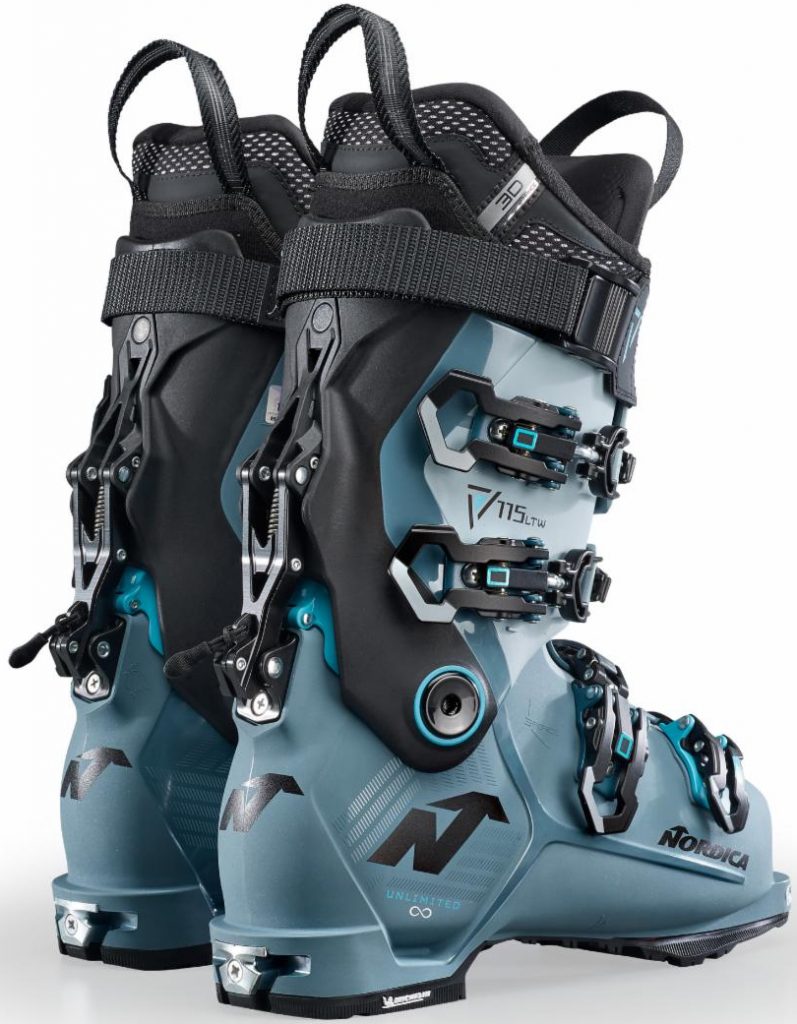 For all-mountain touring, Nordica introduced its Enforcer and Santa Ana Unlimited ski collections last season. To complete that line and to add to its all-mountain boot offerings, Nordica added the Unlimited boot collection for the 2024 season. The six-boot men's and women's collection focuses on all-mountain skiing that excels on the descent with the ability to go up. Flex ratings range from 95 to 130.
The top-of-the-line men's Unlimited LT 130 and women's LT 115 W are prime examples of the collection, featuring:
A new Tri Force cuff made of three different densities of responsibly sourced and recyclable Grilamid, layered on top of one another for a precise fit around the shin, a smooth flex, improved lateral support and a stiff spine to support the ski-walk mechanism;

A 65-degree range of motion for skinning and hiking on low- to high-angle slopes;

A cable buckle system that cradles the forefoot and, when it's time to skin or hike, flips up and locks the toe buckle out of the way to loosen the lower shell;

11 degrees or 13 degrees of forward lean adjustment;

PVC-free 3D Cork Fit Lite liners weighing 280 grams;

Michelin GripWalk soles are compatible with ISO 22323 alpine and D.Y.N. touring bindings and are replaceable, extending boot life; and

The Unlimited LT 130, weighing 1,480 grams per boot (Size 26.5), and the LT 115 W, weighing 1,390 grams per boot (Size 24.5).
Other additions for 2024 are the Steadfast ski collection for on-trail skiers and two new versions of Nordica's Double Core ski construction.
The Steadfast ski collection is available in three waist widths—85, 80, and 75 millimeters.
The Steadfast DC 85 features a new version of Nordica's Double Core, first introduced last season on the Wild Belle DC 84. The version used on the Wild Belle, called Energy DC, consists of an elastomer layer called Pulse Core, sandwiched between two wood layers. The Steadfast DC 85 uses a new version called Energy TI DC, with a layer of titanal next to the Pulse Core layer. Adding Nordica's Double Core technology enhances its stability.
Nordica also added a third version of Double Core called Energy 2 TI DC, which features Pulse Core between two wood layers, flanked with a layer of titanal on each side. Energy 2 TI DC is used in key models in the Dobermann race ski line and the Spitfire on-trail carvers collection.
Go here for more information about Nordica's 2023/24 season offerings. 
Photos courtesy Nordica