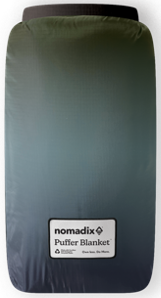 Nomadix, maker of The Only Towel You Need, made from post-consumer recycled plastics, announced its first insulated product, the Puffer Blanket, featuring Snappy Versatile.
The Puffer Blanket adjusts from a packable blanket to a cloak for hands-free wearable warmth, to a minimalist sleeping bag, is made with 100 percent recycled materials, is water-resistant, sand and pet hair proof, features anchoring corners, and is machine washable.
"The Nomadix Puffer Blanket solves the problem—sleeping bag or down blanket?" said co-founder and CEO of Nomadix, Zack Helminiak. "Personally, I have always found a sleeping bag too hot and constricting for the type of camping we do, and a down blanket would either slide off or didn't keep us warm enough on chillier nights. The Nomadix Puffer Blanket is just right."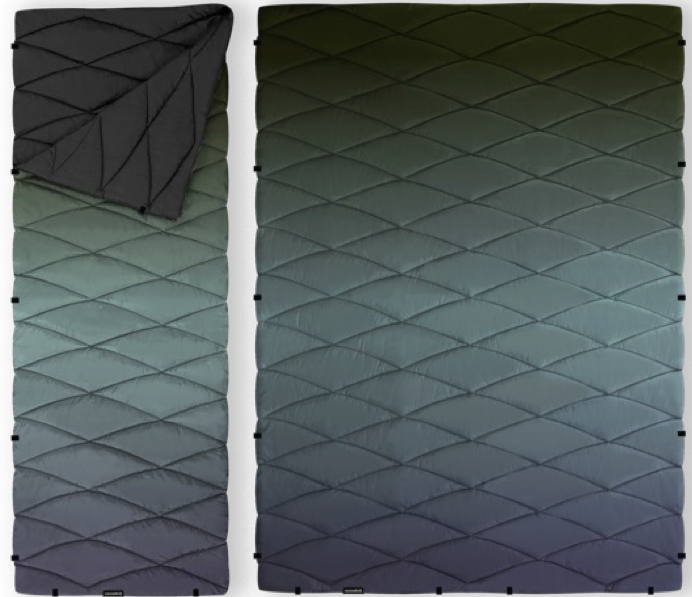 Specs:
Size: 55" x 74"
Pack size: 14" x 6"
Weight: 32 ounces
Fabric: 100 percent recycled ripstop
Fill: 100 percent recycled hollow fiber insulation
Available in a variety of colors and prints.
The Nomadix Puffer Blanket will be available at retail in October 2022 and to wholesalers in Spring 2023.

Photos courtesy Nomadix