Nite Ize released its DualPass Dual Chamber Key Ring and O-Series Gated Key Ring. Available at retail in early spring, the two key rings offer a familiar split ring silhouette with ease of use.
"The split ring has been a tried and true keychain solution for decades, without much evolution," said Rick Case, Nite Ize founder and CEO. "We're proud to unveil two new adaptations of this classic design that offer the security people need, with the ease of use they deserve."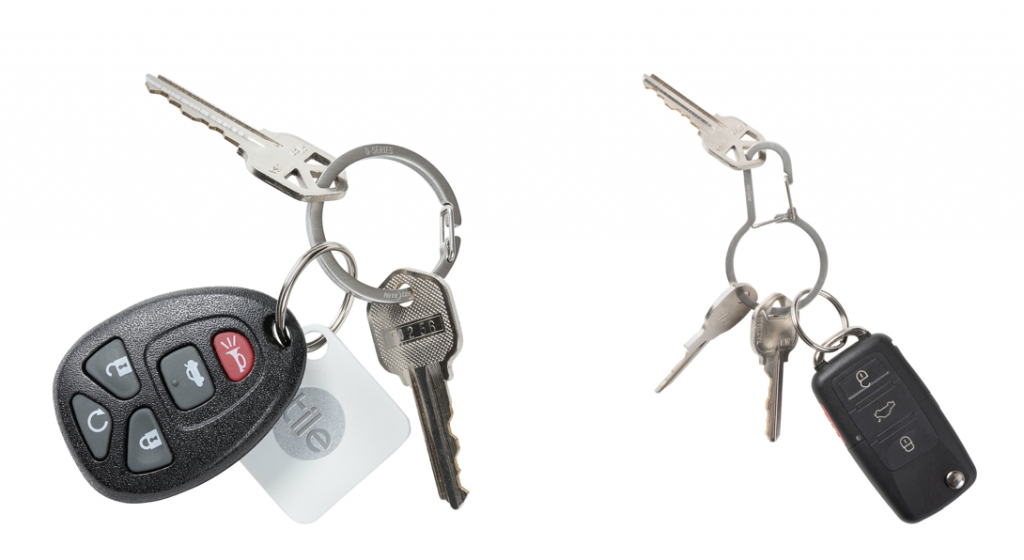 DualPass Dual Chamber Key Ring is a stainless steel key ring that integrates a carabiner clip on its top for easy key attachment and an inner gate for security. Users can clip keys and fobs into the top carabiner and pass them through the inner gate to the bottom chamber for secure carry. The top carabiner can also be clipped to a belt loop, backpack or strap for easy access.
O-Series Gated Key Ring is a stainless steel ring that integrates a spring gate for easy key and accessory attachment. The ring provides security due to its narrow opening and centered gate design. O-Series accommodates most keys, fobs and accessories and is sold in a two-pack.
Photo courtesy Nite Ize