Nite Ize launched the Z-Series Dual Carabiner, available at retail in early spring, featuring dual inner spring gates to clip, carry and secure gear.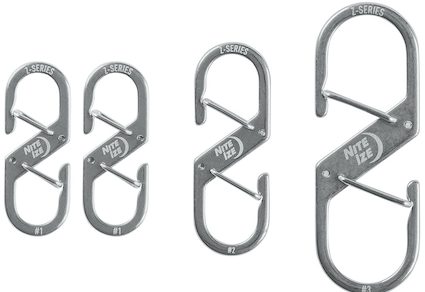 "We have a passion for finding new ways to connect, carry and secure gear, from the S-Biner to the G-Series carabiner," said Rick Case, Nite Ize founder and CEO. "The Z-Series continues that innovation with a unique design that provides ultimate security."
The carabiner's stainless steel body has two stainless steel gates to prevent items from backing out and self-releasing. Users can clip keys and accessories onto one side, clipping the other to a belt loop, backpack or anchor point for access. Available in three sizes.
Photo courtesy Nite Ize