Nite Ize launched the DoohicKey Ratchet Key Tool, available at retail in fall 2021. The new multi-tool allows for quick fixes in tight spaces and on the go.  
"Our DoohicKey multi-tools continue to resonate with everyday carry enthusiasts all over," said Rick Case, Nite Ize founder and CEO. "This new design amps up the utility with a dual-sided ratchet, giving users more torque and versatility for quick fixes whenever, and wherever they come up."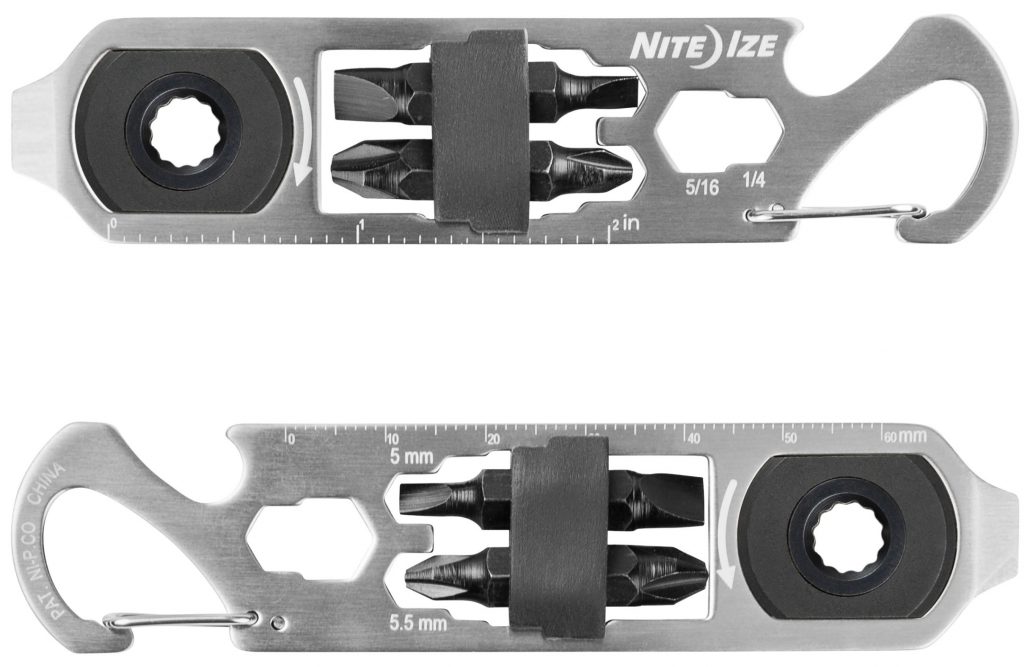 The DoohicKey Ratchet Key Tool expands on previous DoohicKey designs with a full-service ratchet to its lineup of integrated tools. One side allows for tightening while the other provides loosening, with a rubber bit holder in its center that holds two flathead bits and two Phillips bits. It also includes a bottle opener, wrenches, pry tool, scoring point, and standard and metric rulers. Affixed with a carabiner clip, users can attach the tool to their keys, bag or tool belt for portability.
Photo courtesy Nite Ize