Bozeman, MT, June 12, 2020 – Mystery Ranch, the industry-leading pack company built on a heritage of comfortable load carriage, function, and durability for people who have a mission to accomplish, announces the release of the Street Mask for protection from COVID-19. Built for the mission like all Mystery Ranch products, the design team developed a contoured 3D mask design made of premium components and technical fabrics for superior breathability, all-day comfort and street-worthy virus protection.  Learn more and watch the video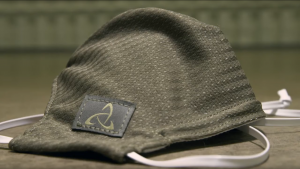 The Street Mask by MYSTERY RANCH
In March 2020, Mystery Ranch began making face masks to support local healthcare professionals on the frontlines of COVID-19. The Traditional Mask was developed over a rapid 10-day period thanks to the feedback from healthcare practitioners, the hustle of a retired level-one trauma nurse, Fatima Lucas, and the commitment of the in-house design and production teams in Bozeman. The conventional-style mask features a traditional pleated design, a filter sleeve, an adjustable 3D bendable nose piece that withstands multiple industrial laundering cycles.
Mystery Ranch has built upon that original design to produce a sleeker mask for the public and government entities who are seeking more stylish, all-day protection. The design of the Street Mask is more tailored to the face to minimize contact with the lips and mouth, which results in less moisture and long-wearing comfort. The material suite consists of an antimicrobial, non-woven, tight-cell polyester liner that minimizes chaffing and improves filtration, although it doesn't take a supplemental filter. Coming with the same adjustable 3D bendable nose piece as the Traditional Mask, the Street Mask's 3D shape contours the nose and mouth and features a stretch TPU headband that won't pull hair and a cord lock adjustment allowing the mask to hang from the neck comfortably when not in use. With durability as a priority, the mask withstands wear and tear and multiple, heavy-duty washes. The new design comes in two sizes, small and large, and in multiple colors.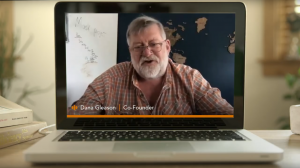 Zooming in on Dana Gleason and mask design
"In the heat of the moment, we took a basic mask design born out of SARS, and built something really cool," said Dana Gleason, co-founder of MYSTERY RANCH. "In the quickest development process I have ever been a part of, I had flashes of intuition in sourcing innovative materials, but more importantly, I witnessed painstaking craftmanship from our designers and the iron will of our co-founder Renee Sippel-Baker to answer the call."
Both masks are sourced and made in the USA. The company plans to produce both masks as long as there is demand.
About Mystery Ranch: Founded in 2000, Mystery Ranch is committed to building the finest load carriage equipment in the world. A product-driven company from the beginning, Mystery Ranch designs packs for the job that needs to get done, for the people committed to doing it, with the best materials available and the most durable construction methods that exist. For more, please visit mysteryranch.com #BuiltForTheMission