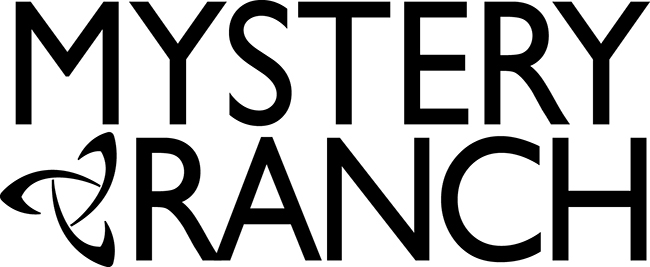 the industry-leading pack company built on a heritage of comfortable load carriage, function and durability for people who have a mission to accomplish, demonstrates its commitment to the Climbing Category with the release of the new F19 Scepter packs and the sponsorship of climbing events across the U.S.
"Climbing always been a part of The Ranch," said Ryan Holm, Director of Marketing, Mystery Ranch. "This fall marks the beginning of our renewed climbing focus as a brand. Over the next year, we are rolling out a line of climbing packs for single-pitch, multi-pitch, and ice/mixed routes that we — ourselves — would use. While increasing our brand presence at regional events and with local non-profits."
The new Scepter 35L and 50L were designed to comfortably carry your gear to the ice flow and excel in moraine, talus navigation, or the headwall project. Working with the Mystery Ranch ambassador team in the Hyalite Canyon, an early ice area outside of Bozeman, the design team made the packs adapt to the requirements of the user: multiple tool attachment points, form-fitting lid, composite framing and compression straps cover the external body are all removable to save weight and appeal to the finickiest of climbers.
Mystery Ranch has also grown its ambassador team with the addition of Becky Switzer, Whit Magro and Kyle Vassilopoulos. Switzer is representing the brand at various climbing events in 2019. She was at the International Climbers Fest in Lander, Wy in July and will be providing on-site clinics at two upcoming American Alpine Club Craggin' Classic Series in Rumney, NH and Bishop, CA.
"We are honored to support the AAC and Craggin' Classic Series in two world-class climbing destinations," Holm continued. "It's a great opportunity for our brand to connect with the broader climbing community who'll be able to test out our new designs for F19 and S20. We are excited to be diving into this space and we are just getting started."
Please take the time to learn more about Mystery Ranch and the new Scepter Series.
Media Contacts:
Inside | Out Communications
Erin Brosterhous
970.846.1684
erin@insideout-pr.com
Elisa Maines
720.878.2352
elisa@insideout-pr.com
About Mystery Ranch: Founded in 2000, Mystery Ranch is committed to building the finest load carriage equipment in the world.  A product-driven company from the beginning, Mystery Ranch designs packs for the job that needs to get done, for the people committed to doing it, with the best materials available and the most durable construction methods that exist. For more, please visit mysteryranch.com #BuiltForTheMission