Lizard Skins reintroduced one of its earliest products, renamed the DSP Lever Grip. The reiteration uses Lizard Skins Dura Soft Polymer (DSP), for a more reliable grip and control on brake levers.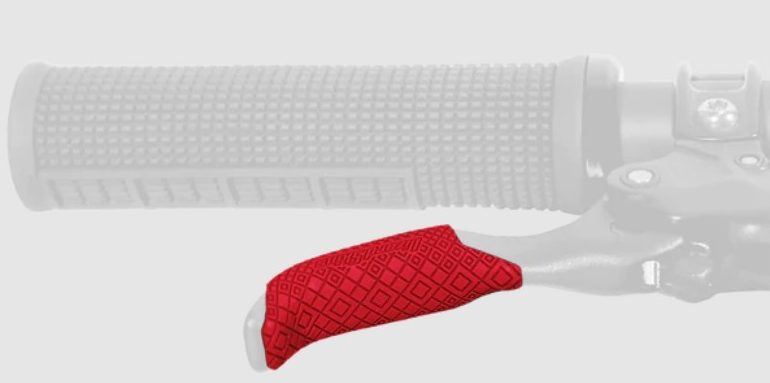 The DSP material, a no-slip handlebar tape used on MLB bats and National Hockey League sticks, and is gaining wider use on lacrosse sticks and gaming controls.
DSP Lever Grip improves on the original—easy fitment, slip resistance, universal fit, and better feel and control under braking—and is offered in three colors: Platinum Grey, Jet Black and Crimson Red. Each pack comes with four lever grips.
"We have been using our DSP technology for years across multiple sports and in various thicknesses, so it seemed logical we would use it to improve a rider's grip while braking," said Ryan Huntington, Lizard Skins sales and marketing director.
"I remember coming out with the original neoprene version, and people liked the added feel and texture. Now I see more people riding gloveless, so I felt the time was right to bring back this classic Lizard Skins product but using our tried and tested DSP technology which improves the rider's grip of the brake lever," added Brian Fruit, founder and president. " As a company of riders, we are constantly looking for the next area, no matter how big or small, that Lizard Skins can improve the rider's experience on being on their bike."
For more product information, go here.
Photo courtesy Lizard Skins