LifeStraw announced it was awarded B Corp Certification, meeting the highest standards of verified social and environmental performance, transparency, and accountability.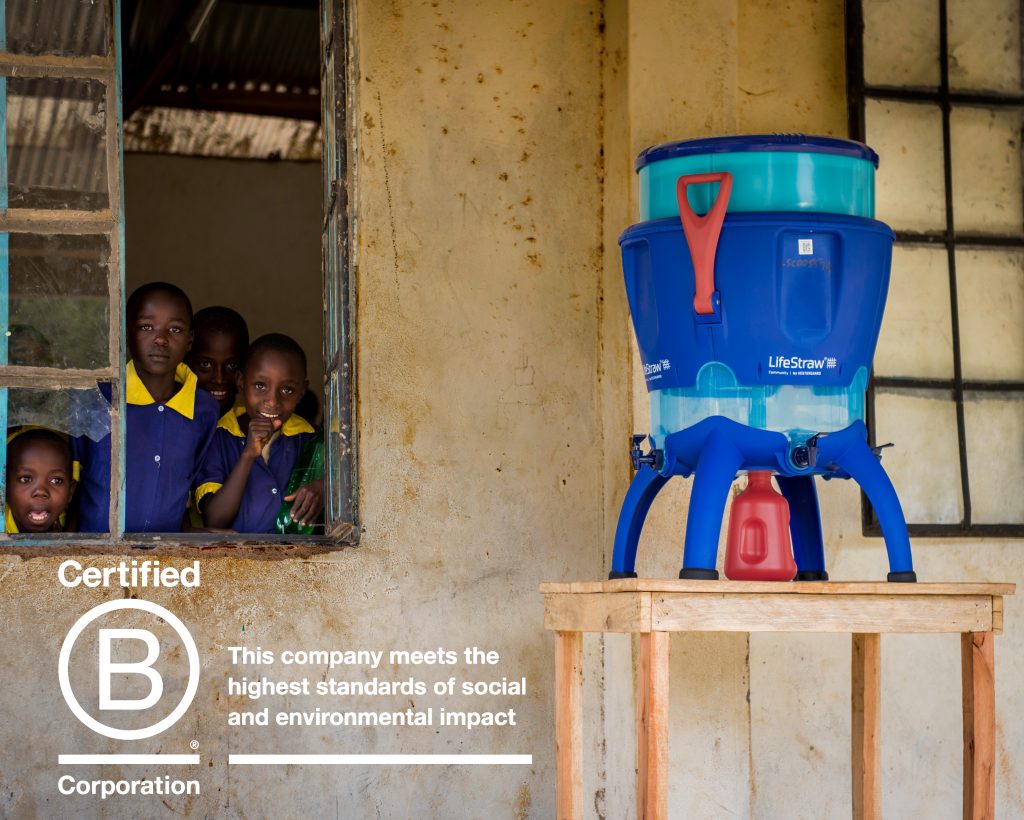 Timed with the award, LifeStraw released its 2020 Responsibility Report* outlining its 2020 responsibility milestones for social and environmental impact and targets for 2021.
"LifeStraw has always been a brand founded on our commitment to people and planet and built on principles of public health and science," said Alison Hill, CEO, LifeStraw. "As we continue to grow the business, we decided to pursue B Corp certification for two important reasons: we believe external validation and certification is critical for true accountability, and we know that as we grow, we have a lot to learn from other business leaders that use business as a force for good.
"This designation is meaningful after a challenging year in which we were called to respond to countless public health emergencies, disasters and social justice issues while navigating the COVID pandemic and its impact on team, our communities and our industry. We are proud to have responded as a company that fights for good and is in business to drive more equitable access to safe water. We are excited to work with B Corp and their community of value driven companies to continue to push the industry forward," continued Hill.
As part of its announcement, LifeStraw released its Value-Drivensibility Report, detailing its impact on both people and the planet in 2020, including its achievement of climate neutrality and a milestone of reaching over four million kids with a year of safe water. 
"I am proud of the change this team has driven," continued Hill. I am also proud of the resiliency of our communities and our teams' selfless effort to show up in incredibly tough conditions during the past year. We look forward to continuing to iterate, to pivot and to make progress. We recognize and are committed to the role we have to play in the changing world ahead."
---
*The LifeStraw Responsibility Report is a detailed accounting of the brand's initiatives around the globe. It includes a transparent scorecard of how the company scored against its 2020 commitments and an ambitious set of targets for 2021. 
Photo courtesy LifeStraw