Los Angeles, CA, June 9, 2020 – Today, LAMO, an authentic sheepskin lifestyle footwear brand based in Southern California, reimagined their vulcanized collection for both men and women. Reintroduced into the product line in 2018, LAMO's vulcanized collection offers fans and loyal supporters durability, sole flexibility, comfort and value in their newest silhouettes. The LAMO spring and summer vulcanized collection is now available here.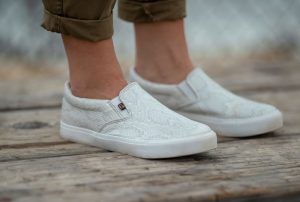 "As we continue to expand our 365-day product lines, our vulcanized offering has shined like a star," stated Jerry Breig, COO of LAMO. "We are eager to bring this offering to more retailers in FW20 and beyond, and create the ultimate value product for our consumers!"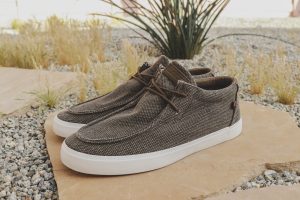 With multiple vulcanized styles already having secured a spot on the top ten best sellers list, the redefined products are sure to be a hit year-round. Looking to fall and winter 2020, classic styles including the women's Piper, Vita and men's Carter will features new colors and patterns.
To keep up with all things LAMO, be sure to like, follow and subscribe here or on Facebook, Instagram, Twitter  
About LAMO Sheepskin Inc.: Founded in 1995, LAMO is an authentic sheepskin footwear brand based in Southern California. Having recently expanded into active lifestyle footwear as well, LAMO styles are available across 4,000 retail locations globally. From classic sheepskin styles and moccasins to house shoes and casual footwear, LAMO promises that every step taken will be done in California Comfort™. Through a philanthropic lens, LAMO currently supports the Saving Sophie Foundation, F Cancer and via HOLLIBLU, LAMO has donated featured styles to nurses during the COVID-19 global pandemic.
Contact Information:
Master Plan Communications
Jessica Holman
Jessica@masterplancommunications.com
310.384.6576