Jaybird announced its partnership with American long-distance runner Des Linden. Linden is a two-time Olympian in the marathon, representing the U.S. in 2012 and 2016, and won the Boston Marathon in 2018, becoming the first American in 33 years to win the women's category.
Jaybird will support Des' goals this year, including preparing for her first ultramarathon and training to beat the women's 50K world record this spring. The partnership is structured "to inspire future generations of runners, through grassroots-focused running activations and other initiatives."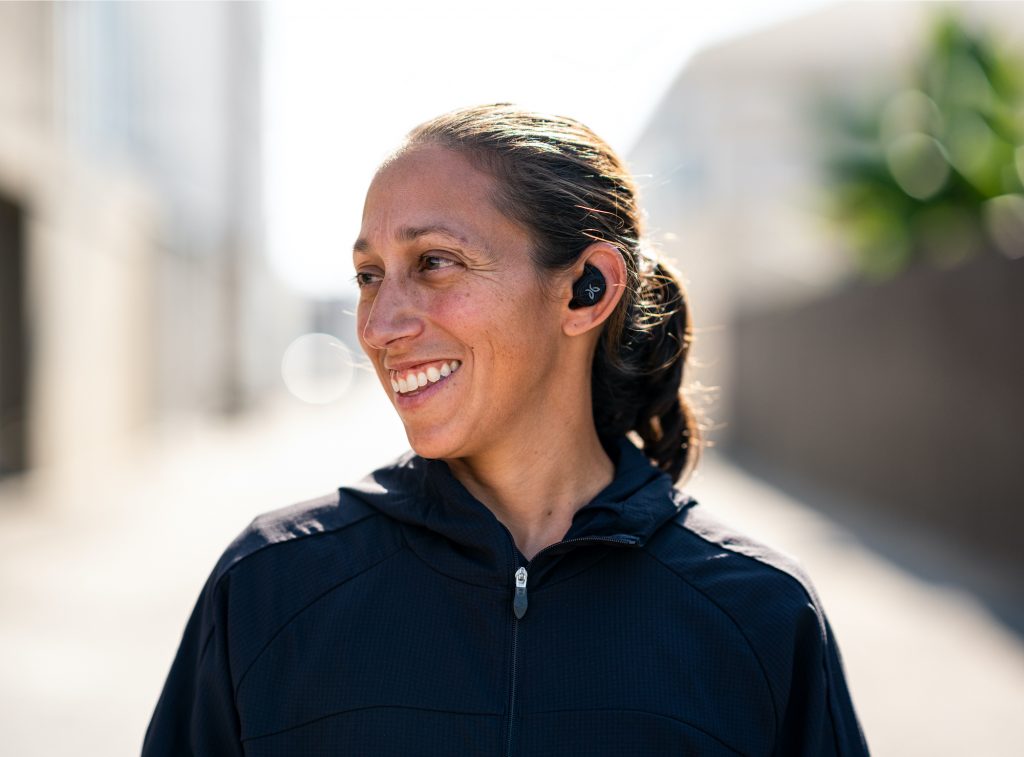 "This past year has been challenging for everyone, yet it's inspiring to see so many people discovering running as a means to stay healthy, both mentally and physically," said Des Linden. "I've personally been focused on training and evolving my running style. I'm curious to see what happens after 26.2 miles and know that music will play a big role in maintaining momentum and motivation. I'm so glad to be working with Jaybird, a brand that is leading the industry with athlete-made products that can withstand the demands of training. I can rely on my Vista earbuds to get me through even the toughest and longest runs."
"We are thrilled to be partnering with Des. She is a trailblazer and an inspiration to the running community and the Jaybird brand," said Jaybird CEO, Jamie Parker. "We can't wait to share Des's story and support her on her mission to set a new standard in the 50K. Above all, both Des and the Jaybird brand hope our shared journey will continue to inspire the community to keep pursuing their goals in challenging times."
Jaybird will provide updates and behind-the-scenes moments with Des and other athletes who are embarking on new adventures. For more product information, go here. 
Photo courtesy Matt Trappe