Katy, TX, July 27, 2020 — Today, Igloo announced it has teamed up with the Teenage Mutant Ninja Turtles (TMNT) with the latest Playmate Cooler, featuring the crime-fighting brothers in a classic style.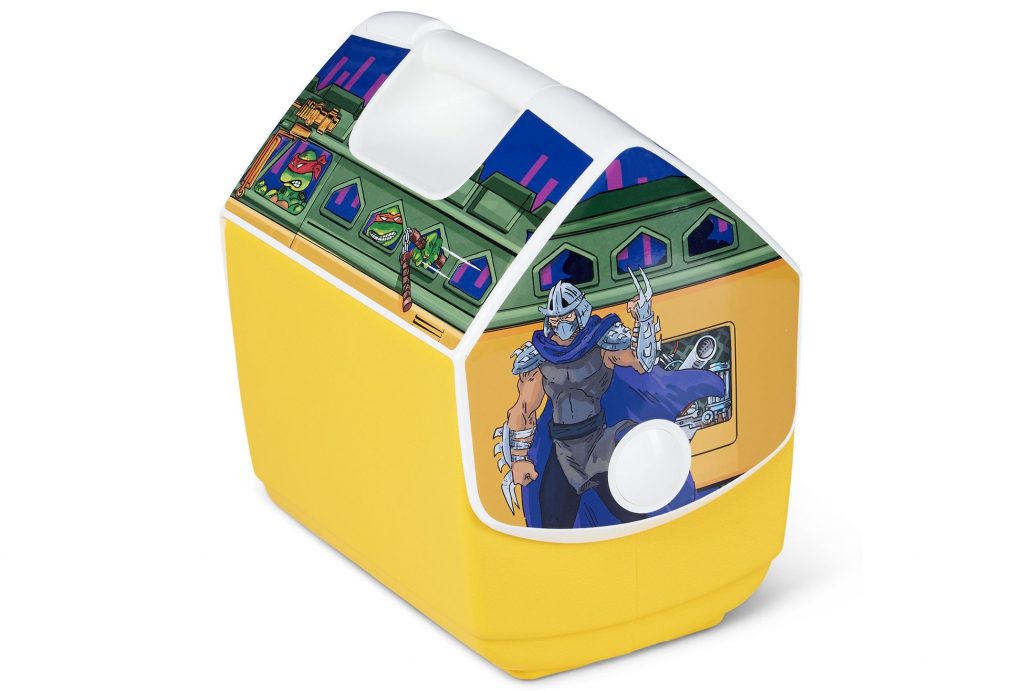 "The Teenage Mutant Ninja Turtles are global icons who have had generations of fans. I'm excited to bring about collaboration because like our brand Igloo, we are sticking to tradition and all things classic," states Brian Garofalow, Chief Marketing Officer at Igloo.
 TMNT is based on four mutant turtles—Leonardo, Raphael, Donatello and Michelangelo—trained in the art of ninjutsu by their mutant rat sensei, Master Splinter, who teaches the turtles to battle evil from the New York City sewers.
The TMNT Playmate Cooler features a yellow base and is adorned with "The Turtle Van" graphic, carpooling with Leonardo, Raphael, Donatello and Michelangelo to help fans get around town in style.
To keep up with all things Igloo, follow and like:
About Igloo: Born from a modest metalworking shop back in 1947, Igloo has been instrumental in redefining how we live, work and play. What began with bringing clean water to the worksite quickly moved into super-functional, best in class ice chests. Igloo products made the family outdoor recreation movement of the 20th century possible. Suddenly, taking your kids camping on the weekend became easy and cross-country road trips became a summer vacation staple.
As we approach our next century, Igloo is 1500 employees strong. We are proud to call—a 1.8 million square-foot, three-building facility in—Katy, Texas home. With more than 500 products sold at thousands of retailers around the globe, we can confidently call ourselves the number one cooler manufacturer in the world.
And through it all we haven't lost sight of our original goal—to create products that enable the pursuit of happiness (however you define it). That's why we're still working hard every day to innovate, create, and make it easier for you to get out, work hard and play even harder.