Hyland's announces its 2021 Powered Ambassador Team, which includes 85 marathoners, ultrarunners, triathletes, and cyclists from 27 states representing the brand's events in the U.S., including the Boston Marathon, the Belgian Waffle Ride series and the Revel Race Series.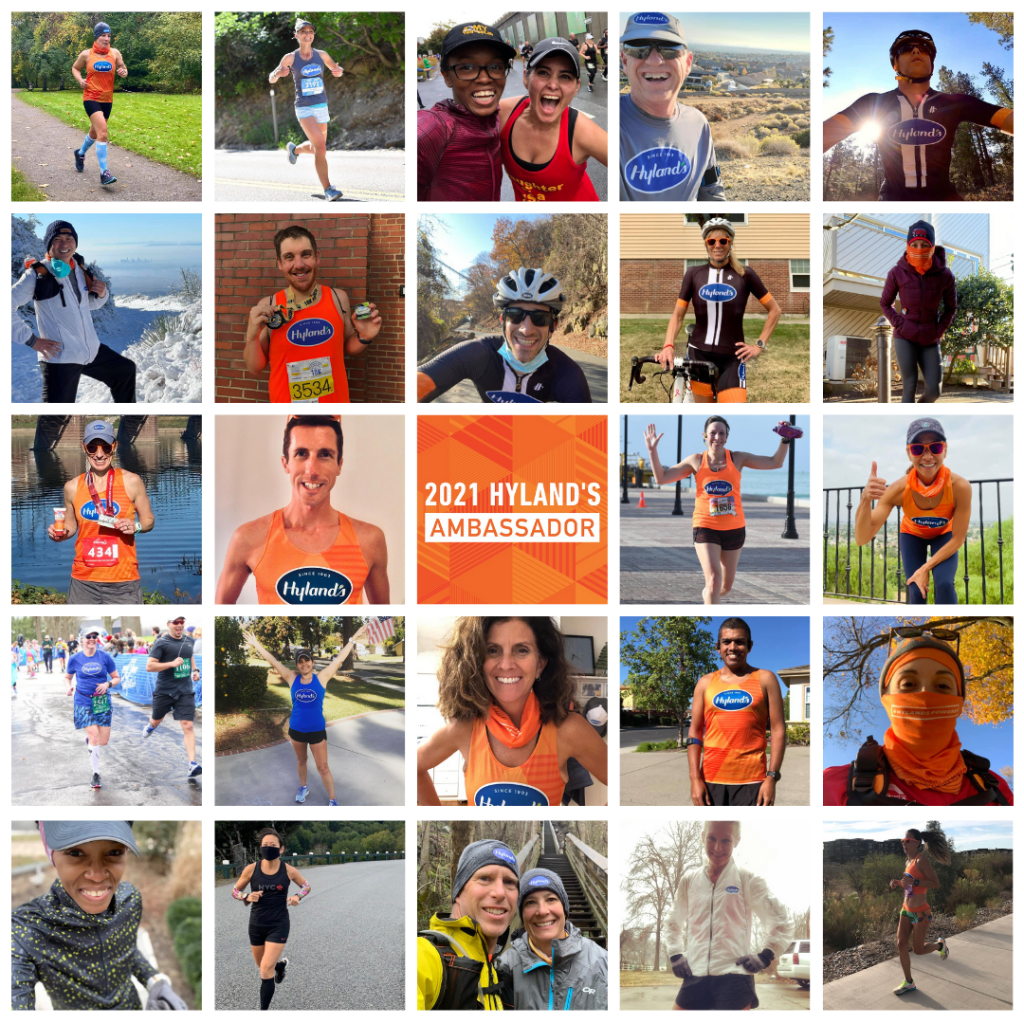 This year's class includes sub-three marathoners, Ironman triathletes, and Leadmen and 61 returning athletes joined by 24 new ambassadors, each of whom had previously represented Hyland's in at least one race. 
The team will sport the new Hyland's Powered ambassador singlet in the bright orange that makes the team members easy to spot at races.
Julie Hinson, a returning ambassador from Oregon, said, "Without a doubt, being a part of this team with all of the challenges and encouragement helped me get through 2020 as a frontline healthcare worker. I love being part of the Hyland's family."
"We've seen incredible camaraderie from our Hyland's Powered ambassadors this year," said Lisa Shapiro, brand director, Hyland's. "We're so ready to see this team come together in person. We have so much in the works for 2021, from running races to cycling events and even an athlete retreat. Regardless of how the year shakes out, we know that this is a strong community that will continue pushing each other to be better athletes and people. We're proud to name these athletes as our Hyland's Powered ambassadors."
To support the achievements of its ambassadors and athletes everywhere, Hyland's offers recovery-focused products, including its Hyland's Leg Cramps tablets, Leg Cramps Ointment, Muscle Therapy Gel with Arnica, ArnicAid, ArniSport, and Bioplasma Sport. 
To learn more about Hyland's Powered Ambassador program, go here. 
Photo courtesy Hyland's