Hustle Bike Labs, the manufacturer of the Hustle Avery Pedal, a magnetic clipless-platform-hybrid design, announced Moosejaw will carry the pedal online and in select retail locations starting with its Bentonville, AR site.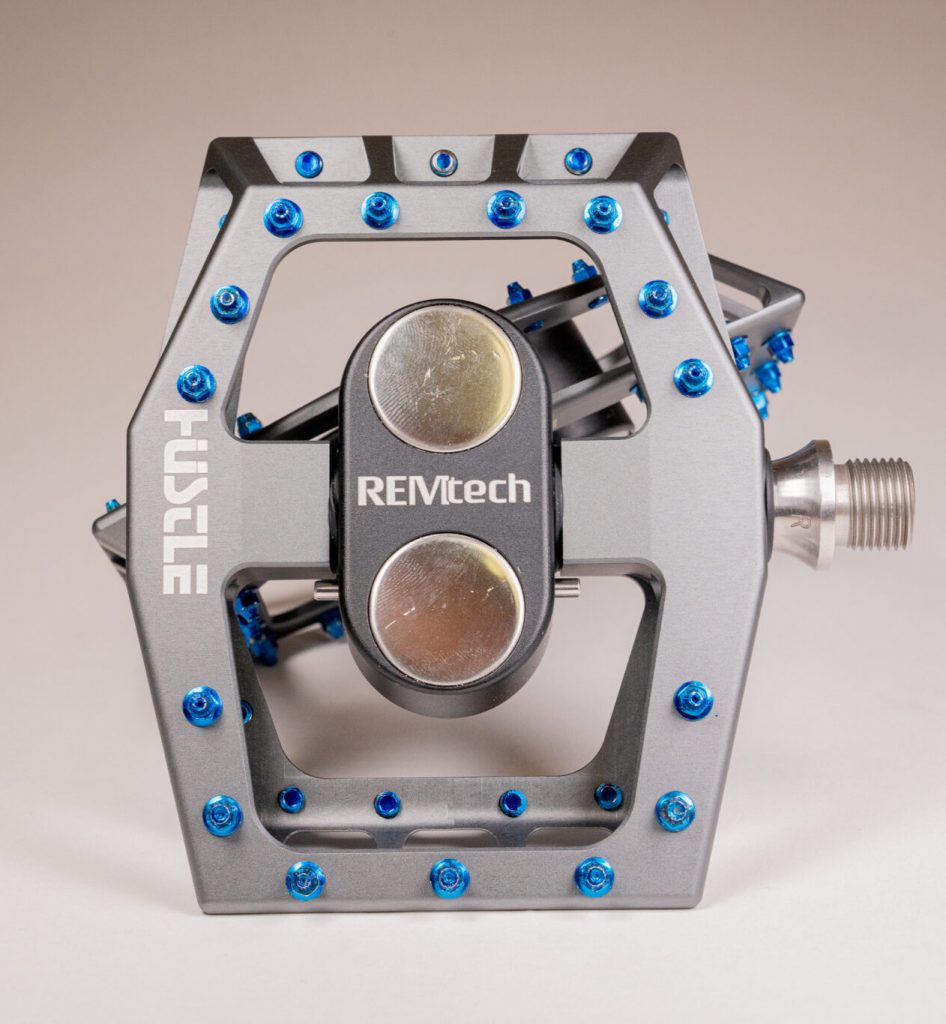 "We are really pumped to see the Hustle Bike Labs team grow from our Outdoor Accelerator to now launching their revolutionary new Avery pedal," said Eoin Comerford, CEO, Moosejaw. "Our customer surveys have shown that traditional clipless pedals are one of the biggest sources of outdoor mishaps, so we know that the Avery will be a total game-changer that addresses a real need in the market."
The pedal's design is a go-between for traditional clipless pedals, which offer spring-loaded 'hold' for the rider's foot, and 'flat' or platform pedals with a broader surface area with no foothold. The Avery combines both. The alloy body increases surface area over clipless, and Neodymium magnets replace spring-loaded engagement for ergonomic step-in and release.
"We are really excited about what we've been able to accomplish, especially in these constantly changing times," said Hustle Founder Craig Payne. "The opportunity to work with an iconic brand like Moosejaw has been like icing on the cake for us. They see the potential of our Avery pedal and other cutting-edge products for their customers, which is simply amazing. We are really stoked that they can see the quality, value and effectiveness of our products."
For more product information, go here. Hustle Bike Labs is an exhibitor at Outdoor Retailer Winter Market, Booth #34071.
Photo courtesy Hustle Bike Labs