Honey Stinger has entered into a multi-year partnership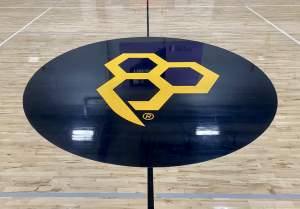 with the Ultimate Sports Association, a non-profit 501c3, which owns and operates the John Muir Health Ultimate Fieldhouse, a youth sports hub in Walnut Creek, CA.
Completed in December of 2015, the Ultimate Fieldhouse is a 40,000-square-foot youth sports facility that welcomes nearly 300,000 visitors per year including over 1,000 youth basketball teams.
The partnership establishes Honey Stinger as an official court sponsor of the Fieldhouse through September of 2023. In that capacity, Honey Stinger will be represented on a fully-branded court within the facility and have the opportunity to promote its products to facility users, youth camp and clinic participants.
The Fieldhouse is part of the Junior NBA Flagship Network, which recognizes the facility and its programming as among the seven best-in-class youth basketball organizations in the world. Ultimate is also a USA Basketball certified organization and is home to Steph Curry's Under Armour SC30 Select Camp. The Ultimate Fieldhouse also became the training home for the NBA Pro Pathway Program's team Ignite earlier this year.
"Our partnership with Ultimate Fieldhouse is a terrific opportunity for us to support youth sports and some of the country's most prestigious development programs," said Mike Keown, CEO of Honey Stinger. "The court branding also offers a tremendous stage for Honey Stinger to increase our involvement within the sport of basketball — a key focus for the brand in 2021 and beyond."