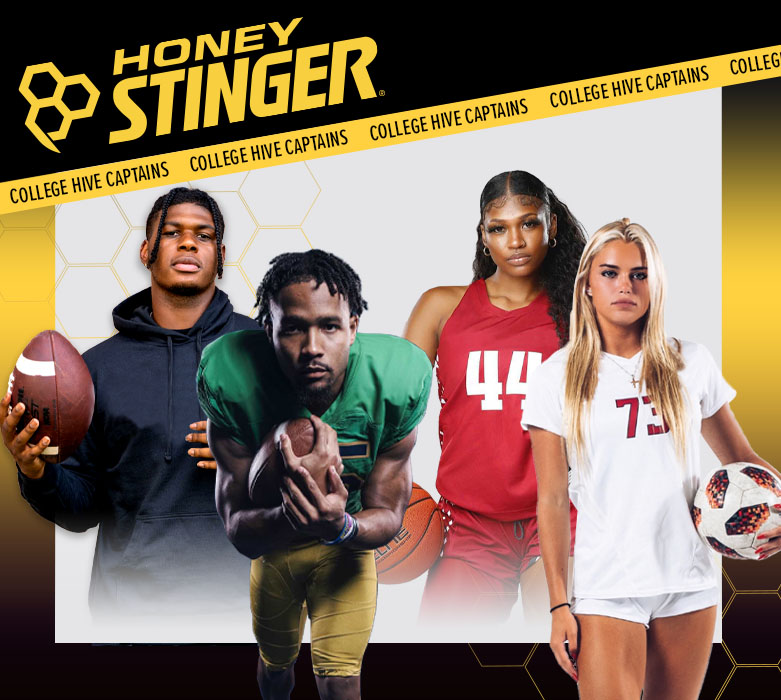 Honey Stinger announced its Fall NCAA College Hive captains. They include Rutgers soccer player Riley Tiernan, Notre Dame football player Chris Tyree, Temple basketball player Jalynn Holmes, and Auburn football player TJ Finley.
The College Hive is the company's Name, Image and Likeness (NIL) program for collegiate athletes that rolled out in fall 2021.The program follows the NCAA's policy, where athletes can benefit from their NIL. The program has over 600 athletes and is continuing to grow.
"The College Hive is home to so many amazing young athletes," said Rich Thompson, CEO of Honey Stinger. "Our four captains are exceptional leaders in their communities, and we are proud to have them as part of the College Hive."
The four College Captains were selected in collaboration with Malka Sports. They will lead an effort to drive awareness through social media and encourage other athletes to join the program. Through the Hive Portal, college athletes can earn cash payments through PayPal and Venmo and product and apparel rewards.
In Spring 2023, Honey Stinger will add to the existing roster of captains by selecting athletes who are active members of the College Hive this fall semester.
Photo courtesy Honey Stinger