Salt Lake City, UT, October 1, 2019 – Gear.com, a mission-driven e-commerce platform specializing in curated collections of high-quality gear, announced today its three inaugural Give-A-Buck Scholarship winners: Kyle Banzon, Keagan Cross and Kaj Hansen. The winners, chosen from a field of more than 100 people for their genuine passion for the outdoors and a desire to pay it forward, will receive a minimum of $500 worth of gear to outfit their adventures.
"At Gear.com, we're all about getting more people outside—the sooner, the better," said Gear.com Chief Operating Officer Brig Graff. "We were so impressed by every application we received in the first round. These young people find inspiration from the outdoors and better yet, they want to share it with their friends and community. Kyle, Kaj and Keagan are incredibly deserving of the Give-A-Buck Scholarship, and we are stoked to welcome them to the Gear.com family."
The scholarship complements Gear.com's existing Give-A-Buck program. On every purchase, Gear.com gives 20% back: 10% to the customer for their next purchase and 10% to someone of the customer's choice. Each finalist is guaranteed a $500 gear credit provided by Gear.com, but there is no limit to the Give-A-Buck proceeds the finalists can collect throughout the quarter. To support Kyle, Keagan or Kaj, select their name at checkout on Gear.com when you get the chance to "Give-A-Buck," and 10% of your purchase value will go toward outfitting their adventures.
The 2019 Give-A-Buck Scholarship Winners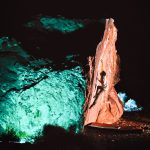 Kyle Banzon, 20, is a rock climber from Las Vegas, Nevada who is studying to become a physical therapist. "I can help people in injury prevention as well as training, especially in climbing," said Banzon. "With this scholarship, I could think less about working for my next pair of climbing shoes and more about ways I can help others progress in their climbing."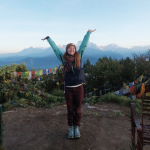 Keagan Cross, 18, is a young outdoorswoman studying Earth Systems at Stanford University who enjoys snowboarding and rock climbing. "I believe that by introducing people to outdoor recreation, they can gain an appreciation for the natural world that translates into environmentalist thinking and actions," said Cross. "I hope to inspire a new generation of adventurers and environmentalists."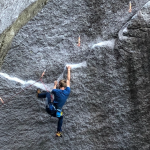 Kaj Hansen, 14, is a passionate and committed young rock climber from Tacoma, Washington. "I'm excited to explore unclimbed boulders and establish new routes around Washington," said Hansen. "I'm drawn to this opportunity because it requires creativity and a sense of adventure. It is also an opportunity to give back to the climbing community."
The next round of applications for the Gear.com Give-A-Buck Scholarship is open now until December 15, and the next set of winners will be announced after January 1, 2020.
"We're excited to get to know Kyle, Keagan and Kaj better over the next few months, and we also can't wait to see more applications come through for the next round," said Gear.com Business Development Director Jonny Atencio. "We created this scholarship to empower a Gear.com generation of explorers, and we're off to a great start."
Applicants must be between 13 and 23 years old, have a genuine passion for the outdoors and a desire to pay it forward to the next generation of adventure seekers. Gear.com will choose three finalists each quarter who will be featured on the Gear.com website and during checkout as a part of the Give-A-Buck Program.
The Gear.com Give-A-Buck Scholarship application is available at gear.com/pages/gear-scholarship.
About Gear.com: At Gear.com you can shop simpler, give smarter, live better, get outside faster and share the wealth of adventure. Gear.com helps everyone "get out there" sooner to experience the "5-to-9 life" with easy access to a handpicked product collection featuring the best—and oftentimes under-the-radar—brands out there. The Gear.com Give-A-Buck program helps more people, especially those who don't have the means, get outside. On every purchase you make, Gear.com gives 20% back: 10% back to you for your next purchase, and 10% to someone of your choice to help them access the outdoors with the best gear in the industry. Gear.com Is committed to being the connoisseurs of the good life, taste-makers and conscientious curators of great gear. For more information, visit gear.com.