Exped USA, a subsidiary of Exped AG, located in Zurich, Switzerland, announced the upcoming launch of its backpacking mat line and reimagines the selection process for a "seamless customer experience."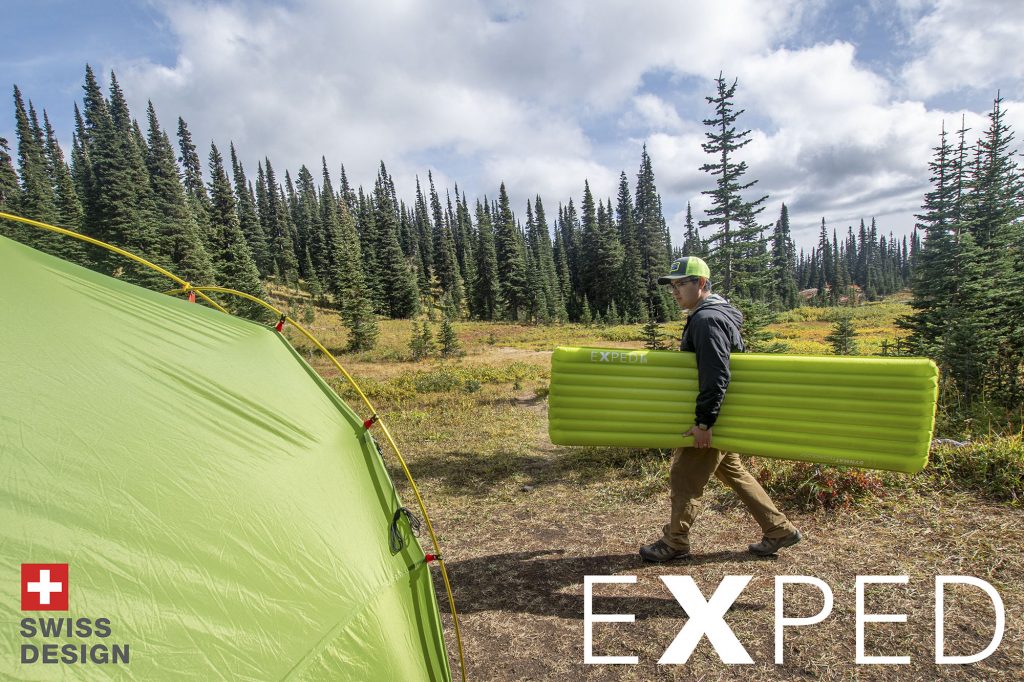 Fueled by feedback from customers and retailers frustrated by confusion over a lack of industry standards in warmth ratings, Exped created to improve the buying process.
Using a matrix, Exped asks customers to consider two factors—intended use and warmth—to find the ideal sleeping mat. The brand's new backpacking mat line offers three categories of intended use with temperature ratings from 50 degrees above zero to 40 degrees below.
Exped also flattened its pricing structure for the mats for the U.S. market. Within each style, the price is the same regardless of mat dimensions—medium, medium/wide and long/wide.
"Choosing a sleeping mat had become too complicated for everyone, including consumers, buyers, sales reps, and salespeople," said Tracy Collins, Exped USA, director of sales. "It became clear to us that our reinvention of Exped's backpacking mat line needed to start with a simple, direct, easy to understand selection process—use-priority and level of warmth required. It's already proven itself during the selling season, and now we're excited for the launch in the spring."
The mat names are tied to their purpose:
Ultra, for when weight and pack size are important;
Dura, when durability is paramount; and
Versa, an upgrade from traditional foam mats, offering value and ease of use.
Within each series, Exped mats are distinguished by their warmth rating, expressed as R-value (the higher the number, the warmer the mat.)
Ultra is available in 1R, 3R, 5R, and 7R variants for use from summer to extreme cold.
Dura is for colder environments, available in 3R, 5R and 8R for three-season use to the most extreme and challenging cold.
Versa covers 2R and 4R versions for summer to three-season use.
Sustainability also plays a role in the backpacking mat line and Exped products. Each mat uses face fabrics made from 100 percent post-consumer recycled plastic, and in 2022 Exped's sleeping mat line is certified climate-neutral with myclimate.org.
The backpacking mats will ship to outdoor retailers in February 2022.
Photo courtesy Exped