Mountain bikes and some gravel bikes include zero-stack bearing in cup headsets that take on heavy loads and extreme force, leading to premature headset replacement. 
Maxhit headsets from Enduro Bearings address these issues by eliminating the aluminum bearing cups and transforming the outer bearing race into the headtube interface. The company's patent-pending, 100 percent stainless steel design frees up space for larger balls nested in deeper bearing race grooves for improved performance and durability.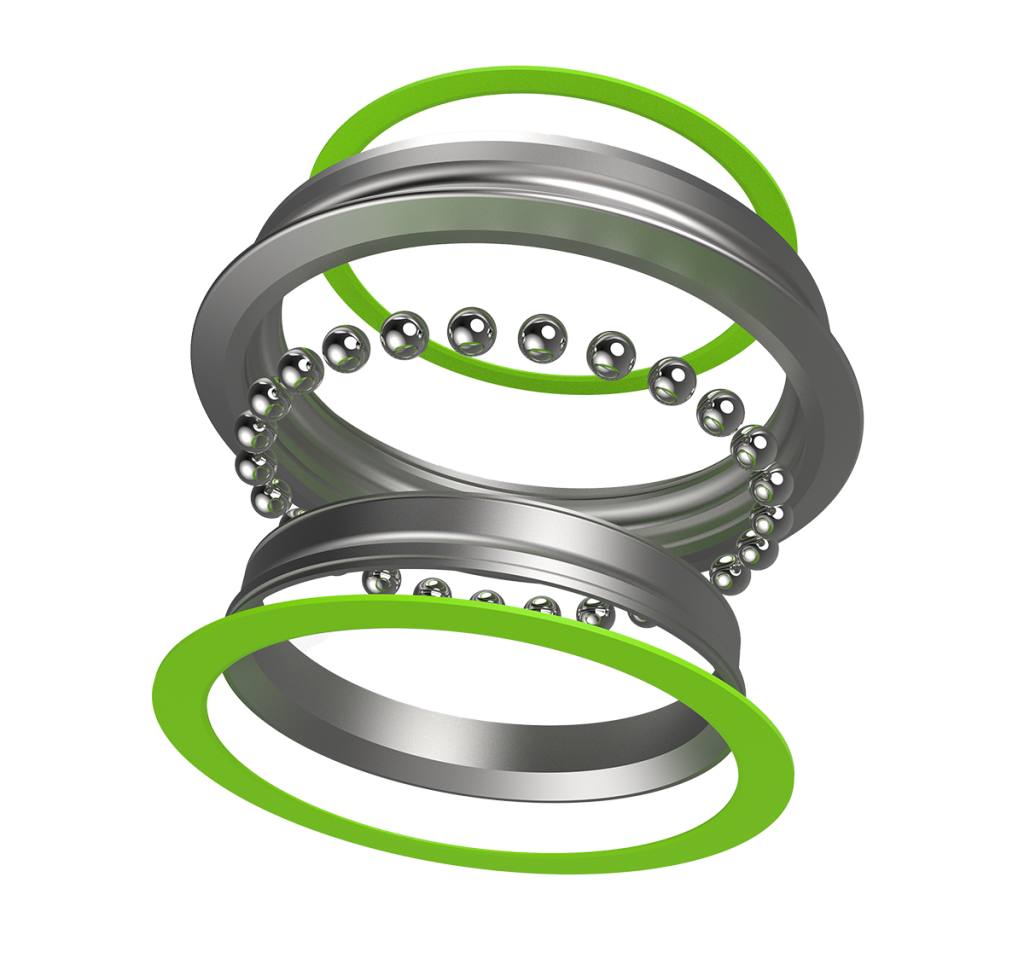 Maxhit bearing balls have "eight times the mass and a much larger bearing-race contact area to withstand double the load forces. Initial testing shows exponential improvements in the latter. Maxhit components include a lifetime guarantee, including against corrosion," said Maxhit.
"We are always exploring ways to improve bicycle bearings in support of our OEM clients, shop mechanics and riders," said Matt Harvey, President and Founder, Enduro Bearings. "When we identify a performance or dependability issue, we look to solve it, and that's exactly what Maxhit does for headsets."
The simplified installation eliminates steer tube adjustment. Preload can be "very light" to "very tight" and still turn freely. Partners, including Pivot Cycles, specify Enduro products on bikes.
"We've partnered with Enduro for many years and look forward to testing this promising headset design. Their products are the best, and we expect Maxhit components to perform exceedingly well," said Chris Cocalis, President and CEO, Pivot Cycles. 
Harvey added, "It is important for us to work together with bike manufacturers on bearing solutions that improve the mechanics of the bike and, therefore, the rider experience while eliminating dependability concerns. We think Maxhit components are a game-changer, not only for headsets but elsewhere on a bike as well."
Enduro will show Maxhit and its product line at the Sea Otter Expo in October, Booth #S25. Maxhit headsets will be available at retail in January 2022. For more product information, go here.
Photo courtesy Enduro Bearings