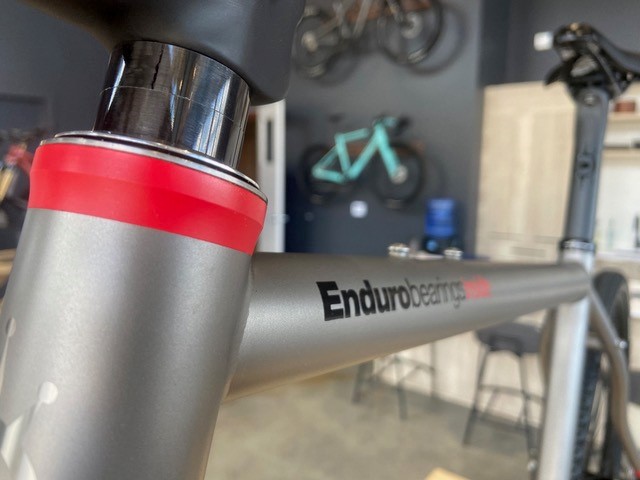 Enduro Bearings launched its 'Enduro Bearings Inside' program in collaboration with Alchemy bikes. The collab provides bearing specs and optimizes frame and spinning component durability and performance. The companies reported they would also work together to educate consumers on the benefits of purpose-built bearings.
Alchemy bike's recently launched Au program (light frames and builds of existing road and gravel models) feature Enduro's lifetime guaranteed XD15 bottom brackets, directline derailleur pulleys and hub bearings as standard equipment.
"After years of supplying bearings to Alchemy, we are excited to provide XD15 products for their Au line of bikes," said Matt Harvey, Enduro's co-Founder.
Alchemy's founder, Ryan Cannizzaro, said, "Adding XD15 bearings with their lifetime warranty made perfect sense since we also offer a lifetime warranty on our frames."
Photo courtesy Enduro Bearings