With a 100-year heritage in refrigeration, Dometic offers the most extensive range of mobile cooling products for use in an RV, boat or vehicle.
Dometic is growing its outdoor gear solution offerings with the Dometic GO collection of pack, stack and go gear featuring camping products designed for car-based camping.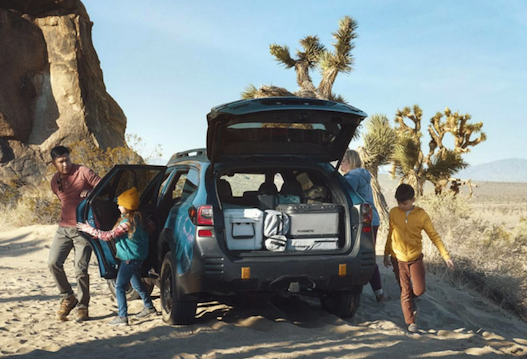 "From powered coolers and drinkware to water heaters and mobile air conditioners, at Dometic, we make every getaway outside more comfortable," said Juan Vargues, president and CEO, Dometic. "We were pioneers in modern refrigeration 100 years ago, and we have specialized in mobile living solutions for over 70 years. With versatile, resilient and lightweight camping gear that fits in the back of any vehicle, Dometic makes it easier than ever for outdoor lovers to enjoy a spontaneous detour to chase the waves, the powder or the quietest river bend."
The Dometic GO vehicle-based camp kit is made with lightweight materials and designed for easy packing.
"Using our long-standing experience of outfitting RVs and boats with smart solutions, we provide functional and stylish products like the popular CFX3 portable fridge, Patrol coolers and outdoor cooking products and drinkware. Together with our mobile power solutions with solar panels, we make car camping a pleasant one. To organize this gear into the back of vehicles, we designed supportive products for an easier outing," continued Vargues.
The collection is created for vehicle-based adventure where people use their cars as a basecamp for outdoor activities. Designed to fit into the back of a mid-size SUV or vehicle, the collection will transform any car into a basecamp in minutes.
For more product information, go here.
Photo courtesy Dometic