Krimson Klover's new Spring/Summer 2020 collection is designed for the gal
who's ready to go overseas with one perfect suitcase.
Krimson Klover has curated the perfect energetic combo for the new line. Wrinkle-free layers transition easily from a hike in the Alps or a swim in the ocean to an evening in town sampling the local cuisine. We have three primary collections for her to pack in her case. Natural Lifestyle is wrinkle-free, packable, and dressy-enough, featuring natural fibers in silky fabrics. Adventure Covered is made with recycled poly blends in sporty layers, joggers, jackets, and skirts. Plus the new sun protection and water sports line, Take It Outside, includes reversible swimwear, UPF hoodies and jackets, and cover-ups. One carry-on can pack it all, over land and sea and back again!
Natural Lifestyle
Featuring natural fibers such as cotton, rayon, and soft, wrinkle-resistant modal, our silky and luxurious Natural Lifestyle collection is breathable, with just the right amount of stretch. (Collection highlights: Sea Breeze Dress, Reflection Reversible Dress, Ginger Skort, Cottonwood open knit tunic.) Pictured below.
Adventure Covered and Recycled Fibers
Packing is a breeze with this responsibly designed, travel-ready collection. Our super lightweight and wrinkle-resistant recycled polyester fabric is made to move and explore, featuring 4-way stretch and UPF 40+ sun protection. Laser-cut designs reveal a contrasting layer in a pop of color. Now hit the road and live boldly! Collection highlights: Taysia Jacket, Jasmine Shift Dress, Rose Shift Dress, Makena Skort.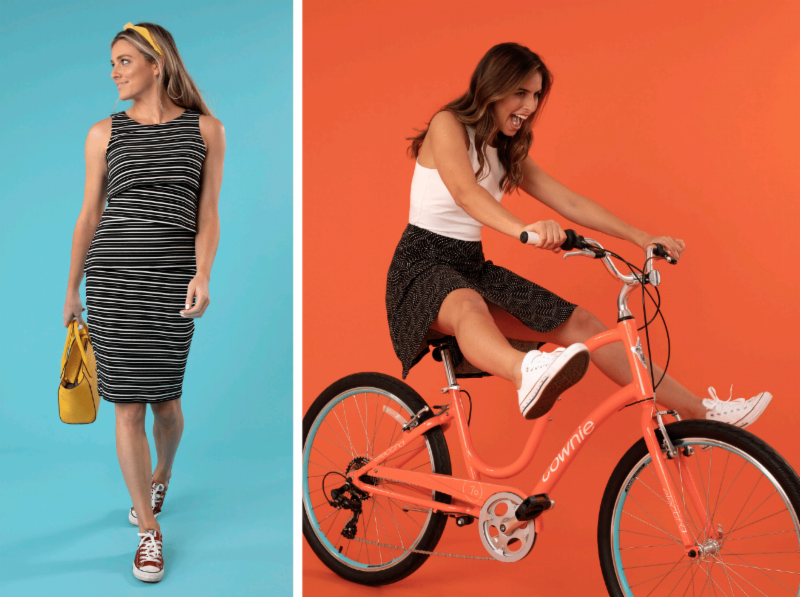 Take It Outside
Made to play, the UPF 50+ material in Krimson's all-new Take It Outside collection provides protection for all your outdoor activities, in and out of the water. Movement friendly with 4-way stretch, it's a sporty look with a cut that's made to stay put whether you're biking, hiking, or paddling. (Collection highlights: Helena Hoodie, Splash reversible skirt, Nokoni reversible bottom, and Odessa Bikini.)
Our Ethos
We call the mountains of Colorado home, but our love of travel, people, cultures, and nature take us around the world. The artisans we partner within small, family-owned factories are the genesis, heart, and ethos of Krimson Klover. It's why each seasonal offering from Krimson Klover is more than an apparel line or collection; it is a journey celebrating the global talents, skills, relationships, aspirations, and dreams of women, artisans, and entrepreneurs.
We hand select high-quality natural, renewable, and recycled fibers wherever possible and strive to be greener and more sustainable every day. Our 2020 line embodies our core vision: style that lasts, exceptional quality, and thoughtful manufacturing that supports women and our planet.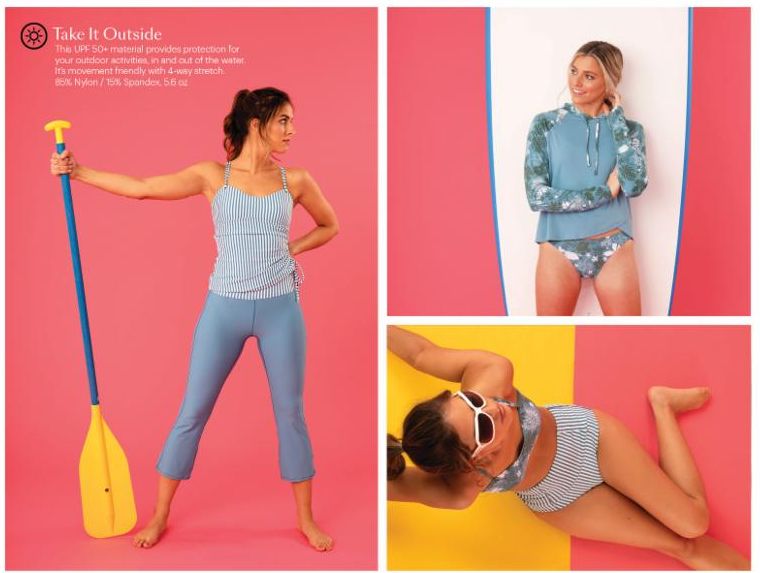 #LIVE BOLDLY

Come See Us at Outdoor Retailer Summer Show, Denver Convention Center, June 18-20
Media Contact: 
Beth Cochran
What's UP Public Relations
406.579.7909 cochran@whatsuppr.com
About Krimson Klover:
Rooted in the Rocky Mountains of Colorado, Krimson Klover makes unique clothing for women who choose to live boldly through travel, sport, and adventure. Krimson Klover is female owned and operated with a commitment to environmental and social responsibility. Krimson Klover designs can be found in outdoor, ski, and fashion boutiques throughout the U.S. and Canada. Learn more about us and how we are inspiring women at 
krimsonklover.com.