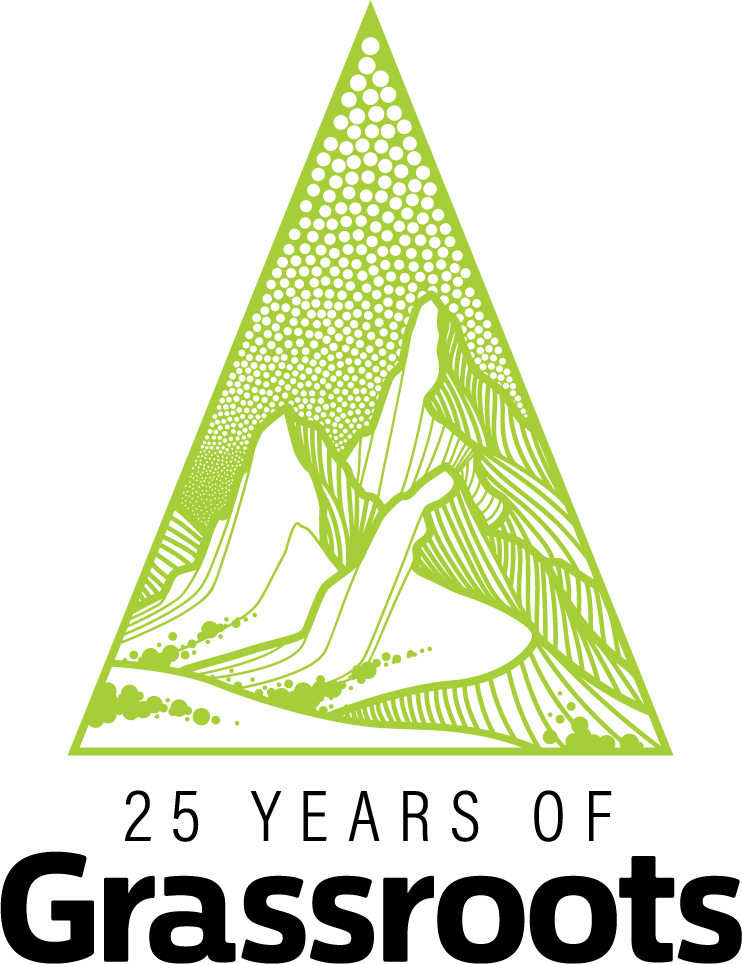 Grassroots Outdoor Alliance, the national organization dedicated to the health and growth of specialty outdoor retail, is launching new tools and services to support growing momentum for the changeover to digital workbooks.
The new support for digital workbook adoption includes the launch of educational 'how-to' videos on the Grassroots Outdoor Alliance website (connect.grassrootsoutdoors.com/digital-workbook) as well as the expansion of learning sessions at the fall Grassroots Connect trade show (Denver, Colo; Nov. 1-5, 2019).
"Every step we take on this important industry initiative is a valuable one," said Gabe Maier, vice-president of Grassroots Outdoor Alliance. "While the pace of adoption has been steady and strong across our member retailers and vendors, we know that there's still some work to be done to make sure that we're all moving forward together."
For Grassroots Outdoor Alliance, 'digital workbooks' simply refers to use of a digital PDF for a sales workbook instead of a traditional printed paper version. For retailers, 'adoption' means making it standard practice to use a digital tablet (iPad) to take notes and follow a vendor line showing. Numerous projected benefits of digital workbook use includes increased efficiency of meetings; increased efficiency of file storage; increased accuracy of workbook information and pricing; savings on trade show baggage fees; and a single basic platform for vendor presentations. 
For vendors, the primary benefit of 'digital workbook adoption' is the increased efficiency of the sales planning process, including the ability to make changes up to the start of significant sales events such as the Connect buying show. Additionally, the reduction to paper printing, shipping and storage costs for vendors can free up significant funds to invest in product innovation and retailer support.
Grassroots Outdoor Alliance's organizational commitment to digital workbooks began in winter 2019, inspired by a group of industry leading vendors that took bold internal steps to eliminate traditional paper workbooks. At that time, Grassroots Outdoor Alliance seized on the idea, openly advocating for group-wide adoption and launching a Technology Fund to offset the cost of member retailers acquiring needed digital tools such as iPads and Apple Pencils.
Ahead of the June 2019 Connect trade show, Grassroots Outdoor Alliance provided key services to support the initiative such as gathering and storing digital workbooks from exhibitors. Immediately after the show, Grassroots openly solicited feedback from attending retailers, vendors and sales reps.  Among the comments received, there was widespread support for the idea, ranging from exuberance to cautious optimism ("100% backing the decision… "I LOVE my IPAD! I will never do shows any other way again!" … "I think digital was much easier than anticipated and our shop 100% backs the decision.")
Additional comment trends included requests for broader hardware support of digital workbook use, such as increasing the number of in-booth charging stations. But the most frequent phrase mentioned in the 2019 Connect post-show survey was regarding the personal "learning curve" of digital workbook adoption ("At first, everybody was a little apprehensive, but when we got to actually use it, it was great. I loved it. There's going to be a bit of a learning curve, but I'm definitely willing to put that time in" …."There was a little bit of a learning curve when it came to getting all the catalogs, but once we had it up and running it was easy to use" … "It was great! A bit of a learning curve and we are still figuring it out, but love it!"" … "Excellent. There's going to be a learning curve but as a rep I'm all in."
The next Grassroots Connect trade show will be held in Denver, Colorado (Nov. 1-5, 2019).  For more information on Grassroots Connect, please go to connect.grassrootsoutdoors.com
About Grassroots Outdoor Alliance: Grassroots Outdoor Alliance is a national association working together for the health and growth of independent specialty outdoor retail. With 75 members and 170 storefronts nationwide, Grassroots Outdoor Alliance is creating both a vision and roadmap for the long-term success of independent specialty retailers, through data collection and analysis, direct member support, specialty events, and deep vendor partnerships. Grassroots Outdoor Alliance is also recognized as a catalyst for the success of its retailers and vendor partners; an advocate for specialty independent retail; a promoter of education and community within the specialty channel; and a key influencer of the national outdoor industry. For more information on Grassroots Outdoor Alliance, please go to grassrootsoutdoors.com.
About Grassroots Connect: Efficient, affordable and effective for every attendee, Grassroots Outdoor Alliance Connect is the only national show designed specifically to improve retail buying results. Scheduled as early as possible in the buying cycle, the growing Grassroots Connect show attracts nearly 1,000 independent specialty retailers, vendor brands, media, and members of the outdoor industry community to each show. Connect provides a highly efficient opportunity for retailers, reps and vendors to present, discuss, plan and collect pre-season orders. Cost-effective and simple, Connect is both an incubator and testing ground for the greater outdoor industry. Invited retailers receive a per attendee reimbursement to offset their travel costs. The next Grassroots Connect show will be held in Denver, Colorado (Nov. 1-5, 2019).  For more information, please go to connect.grassrootsoutdoors.com