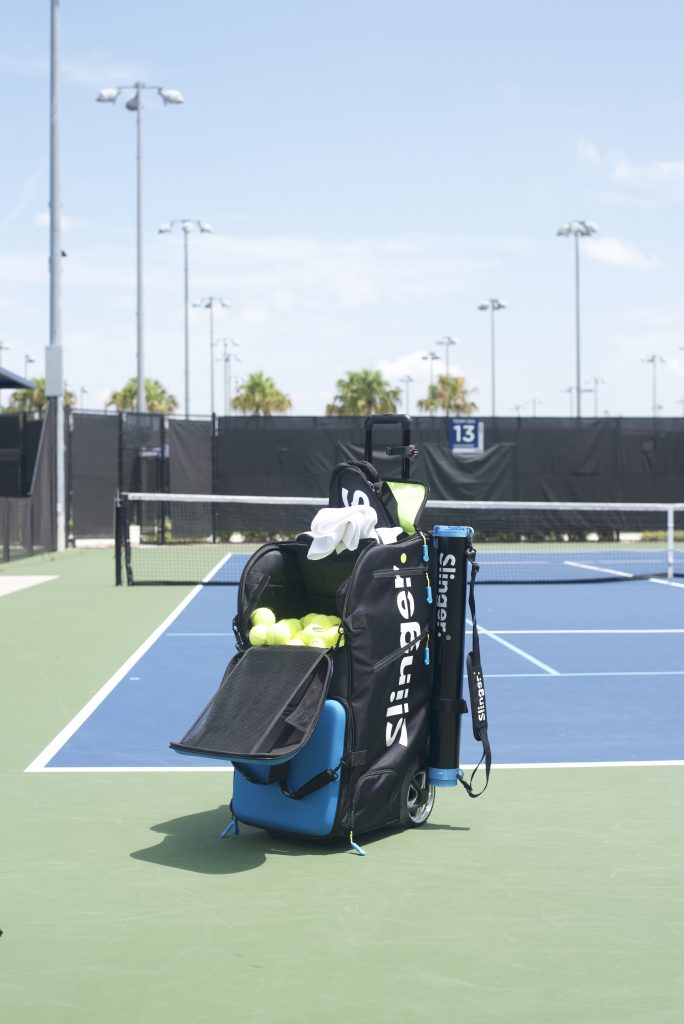 Slinger Bag, the new, crowdfunded start-up that has captured the tennis world's imagination by creating the world's most versatile tennis ball launcher, has selected Brandnation to handle its global brand communications ahead of its upcoming launch. 
Following a hugely successful crowdfunding campaign that raised over $1 million, Slinger Bag is preparing to take its revolutionary tennis ball launcher to market with the support of Brandnation – the creative communications agency based in London. 
The agency has been briefed to create awareness and desire for the Slinger Bag and capture the hearts and minds of the international tennis community. 
Brandnation will be delivering a global, multi-channel campaign that will include an extensive influencer marketing program, a proactive international press office, the amplification of sponsored talent and social media. 
Created by entrepreneur and tennis fan Joe Kalfa, Slinger Bag is set to correct an age-old problem for tennis players across the world, enabling players to hit balls without the need for a hitting partner. The new product aims to transform tennis training to provide tennis players with the ability to hit more quality balls than ever before. 
Mike Ballardie, CEO at Slinger Bag said: "We're very excited for Brandnation to join us on our journey to deliver this game-changing product for tennis. The team demonstrated a real understanding of our vision and knowledge of the industry that will play a significant role in helping the business realize its ambitions. 
"We can't wait to make a difference to the lives of tennis players the world over and we're delighted Brandnation will be helping us share our message." 
Mary Killingworth, Managing Director at Brandnation said: "We're very much looking forward to delivering our own brand of influential communications for Slinger Bag. We jumped at the opportunity to play our part in launching such an innovative product that's certain to change the face of tennis training. 
"The agency has a strong track record of delivering results for clients within both the tennis and tech sectors, making Slinger Bag the perfect fit." 
For more information on Slinger Bag, visit slingerbag.com