Portland, OR, December 18, 2019 –  For Fall 2020 BOGS° Footwear, the brand known for innovative technology and original prints, is expanding the company's sustainability strategy with new technologies, recycled materials, an exciting new partnership with 4-H National Council.
As part of their ongoing effort to reduce the company's environmental footprint, BOGS° will now feature BLOOM footbeds in the entire fall/winter 2020 collection. Made from an algae-EVA-based hybrid, this material returns cleaner water to its source and keeps CO2 from entering the atmosphere.
Besides new technology, BOGS° is expanding the use of recycled materials, repurposing materials like rubber, laces, jersey and webbing in their all-new Classic Casual boots for men and women. The collection, which features three silhouettes for women and two for men, is 100% waterproof, incredibly comfortable with a full Rebound BLOOM footbed, relentlessly rugged, and easy to slip on and off.
W's Classic Casual Lace Leather            W's Classic Casual Lace Speckle           W's Classic Casual Tall Lace Leather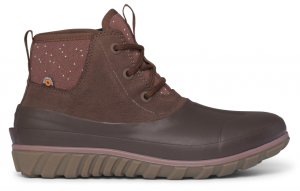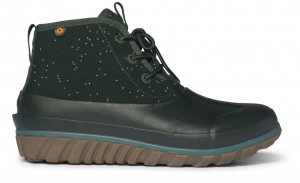 .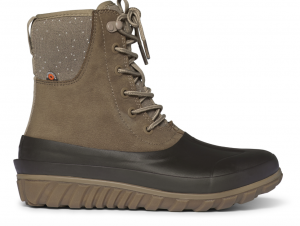 M's Classic Casual Lace Leather                      M's Classic Casual Chelsea                                                            
Building on its historical support of Outdoor Education programs, BOGS° will be partnering with 4-H.  "Just as 4-H had its early beginnings in rural communities, so did BOGS° which makes this a natural partnership. BOGS° boots were built with these users in mind, and over the years we've evolved the design and technologies that will now be on the feet of the next generation," states David Earle, Global Marketing Manager for BOGS° Footwear.
BOGS° will donate $5 for each pair of BOGS° 4-H boots sold to the National 4-H Council.  The new 4-H boots will be available for men, women and kids.
Men's Classic Tall 4-H        Women's Classic Tall 4-H Boot         Kids' Classic 4-H                                                    
 With about six million kids of all backgrounds in life-changing, community-improving programs, 4-H makes a profound impact on communities throughout the United States.
These new fall 2020 styles and others will be debuting at Outdoor Retailer + Snow Show in Denver, January 29-31 (booth 46129-UL).
About BOGS°: You probably know that BOGS° are from Oregon, land of lumberjacks, trailblazers, dairy farmers, and cycling baristas with big, bushy beards. They have those beards because Oregon can be wet and cold and gloriously miserable. But with BOGS°, your feet are never miserable. Because we've devoted our lives to making boots that are lighter and more comfortable than any other boot, in any kind of weather. Then we put them through the kind of testing that you wouldn't wish on your worst enemy, if you had one. The result? Boots that are warmer, dryer, more comfortable, easier to get on and off, and more lovable than just about anything you can put on your feet. That's just who we are. We're BOGS°, and we are 100% comfortable in our own boots. We guarantee that you will be too.
For more information about BOGS°, please visit BOGSfootwear.com, "like" us on Facebook at facebook.com/BOGSfootwear or follow @BOGSFootwear on Instagram.