Asheville, NC (March 5, 2020) – Blue Ridge Chair Works – a North Carolina based outdoor furniture brand – kicks 2020 off with two new offerings ideal for the quickly developing overland market. Meet The Nomad Stool and the Limited Edition – Blue Ridge Chair, chic, on-the-go outdoor seating that helps reimagine the traditional campsite.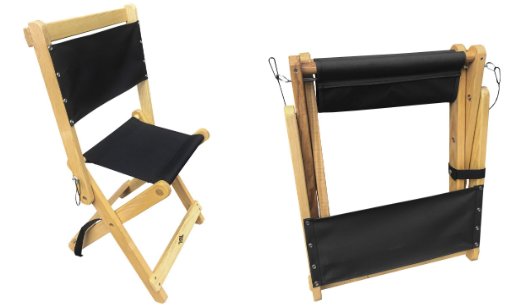 Built to live up to its title, The Nomad Stool is a perfect traveling companion. Cousin to the Deluxe Folding Stool, the Nomad features a durable, comfortable sling seat with the added bonus of a back support panel that can be used up or down. When you're ready to roll out, this ultra-portable stool/chair hybrid easily packs flat and locks in place, making transportation a breeze.
"It's been a while since we offered anything new, and we're so excited for the Nomad. There's not really anything like it in the overland/glamping scene," said the founder of Blue Ridge Chair Works, and 'Chief Chair-Man', Alan Davis.
In addition to the Nomad, Blue Ridge Chair Work's best-selling Blue Ridge Chair has been given a facelift. Available as a limited-edition model, the new designs feature some of the company's favorite materials and patterns. The start of the series of one-of-a-kind Blue Ridge Chair designs features Pendleton Wool. The chair boasts its trademark two-piece slot design, plus a carry-strap for ease of use and – and of course – the signature built-in bottle opener. For the original Blue Ridge Chair, Black and Khaki have been added to the line-up for 2020 and will be available year-round.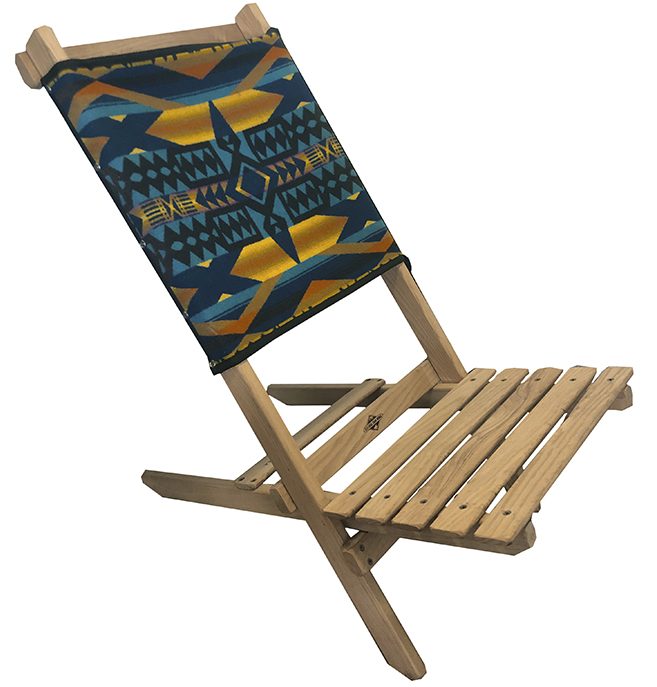 "We've got some great ideas and designs in the works for 2020. Our favorite products have been those we've done with other brands we admire and respect – like our cobrand with Filson – so we can't wait to show off some others we've done," Davis said of the limited edition series.
Blue Ridge Chair Works has previously worked with other high-profile brands such as Williams-Sonoma, Filson, Urban Outfitters, Hobie Surf Shop and A+F Corporation on co-branded designs. They have recently kick-started partnerships with Airstream Supply Co. and Orvis, an affiliate program with AvantLink and can be found in dozens of outdoor/coastal specialty stores nationwide.
For more info on the Nomad Stool and Limited Edition Blue Ridge Chair visit blueridgechair.com/product-category/coming-soon/
For more information about Blue Ridge Chair Works, visit blueridgechair.com/pages/our-story/.