Asheville, NC (March 5, 2020) – Blue Ridge Chair Works – a North Carolina based outdoor furniture brand – kicks 2020 off with two new offerings ideal for the quickly developing overland market. Meet The Nomad Stool and the Limited Edition – Blue Ridge Chair, chic, on-the-go outdoor seating that helps reimagine the traditional campsite.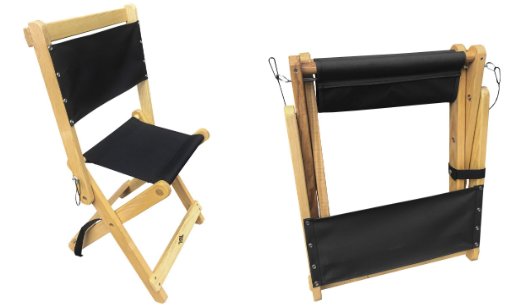 Built to live up to its title, The Nomad Stool is a perfect traveling companion. Cousin to the Deluxe Folding Stool, the Nomad features a durable, comfortable sling seat with the added bonus of a back support panel that can be used up or down. When you're ready to roll out, this ultra-portable stool/chair hybrid easily packs flat and locks in place, making transportation a breeze.
"It's been a while since we offered anything new, and we're so excited for the Nomad. There's not really anything like it in the overland/glamping scene," said the founder of Blue Ridge Chair Works, and 'Chief Chair-Man', Alan Davis.
In addition to the Nomad, Blue Ridge Chair Work's best-selling Blue Ridge Chair has been given a facelift. Available as a limited-edition model, the new designs feature some of the company's favorite materials and patterns. The start of the series of one-of-a-kind Blue Ridge Chair designs features Pendleton Wool. The chair boasts its trademark two-piece slot design, plus a carry-strap for ease of use and – and of course – the signature built-in bottle opener. For the original Blue Ridge Chair, Black and Khaki have been added to the line-up for 2020 and will be available year-round.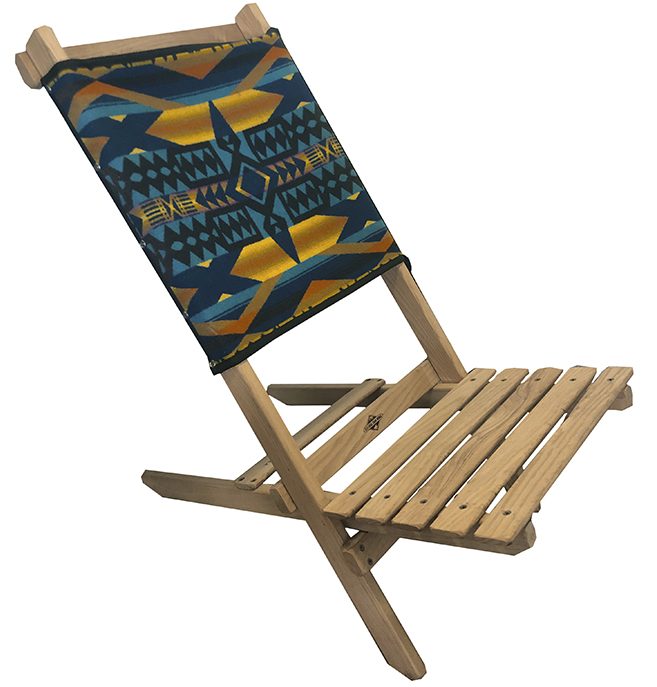 "We've got some great ideas and designs in the works for 2020. Our favorite products have been those we've done with other brands we admire and respect – like our cobrand with Filson – so we can't wait to show off some others we've done," Davis said of the limited edition series.
Blue Ridge Chair Works has previously worked with other high-profile brands such as Williams-Sonoma, Filson, Urban Outfitters, Hobie Surf Shop and A+F Corporation on co-branded designs. They have recently kick-started partnerships with Airstream Supply Co. and Orvis, an affiliate program with AvantLink and can be found in dozens of outdoor/coastal specialty stores nationwide.
For more info on the Nomad Stool and Limited Edition Blue Ridge Chair visit blueridgechair.com/product-category/coming-soon/
For more information about Blue Ridge Chair Works, visit blueridgechair.com/pages/our-story/.  
About Blue Ridge Chair Works: Blue Ridge Chair Works (BRCW) is owned and founded by seasoned craftsman Alan Davis, who founded the company out of his love for carpentry and the outdoors. Based out of Asheville, NC, BRCW creates artisanally crafted wooden outdoor furniture with a dedication to high-quality materials and process, as well as sustainability. Made in the USA and committed to zero waste products, BRCW gives the comfort, dependability and portability they seek in outdoor furniture in an environmentally friendly package. See more at blueridgechair.com.