Astral's limited edition lifejacket, the LE Heron GreenJacket, pays homage to the influence the Green River has had on the brand, its employees and whitewater kayaking and as such will donate 10 percent from the sale of each jacket to the Green River Access Fund.
Located south of Astral's Asheville, NC headquarters, the Green River is known for "the Narrows"— a stretch of highly technical whitewater that is the site of the Green River Race, considered by many to be the pinnacle of whitewater racing in the Southeast.
Since the first official descent of the Narrows in 1988, the Green River has played a formative role in the lives of many paddlers, including Astral's Founder & CEO Philip Curry, who was among the first to run the Narrows in the early 1990s.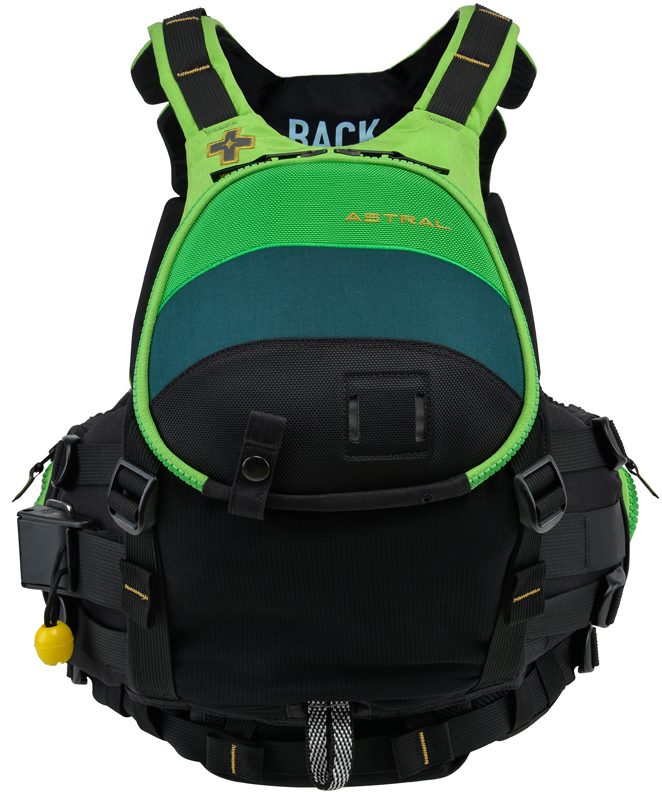 "It's like you have a knot in your soul or your mind and [the Green] just loosens it and it's gone," said Curry of the river's effect and its significance in his own life. "You finish that river feeling so clean and refreshed. Mentally, spiritually and physically."
The jacket's construction uses leftover materials from previous PFD productions. A Heron embroidered on its back panel honors the keeper of the river and the spirit the bird represents.
"In the beginning the Green was considered one of the hardest runs done. Now it's one of many training grounds for what is considered hard," said Shane Benedict, co-founder, Liquidlogic Kayaks and President of the Board for the Green River Access Fund. "The significance of that is that at some point you will see just about anyone who has ever committed to paddling in a large way come through the Green River at some point in their life. The Green River Community is home because so many of us committed everything to the river, the area and the people that made that same commitment."
For more product information, go here.
Photo courtesy Astral