Arcade, the manufacturer of comfort belts, and Marsh Wear, a Lowcountry fishing apparel company, announced a new collaboration based on "a common passion and love for the outdoors and the people finding their place in it."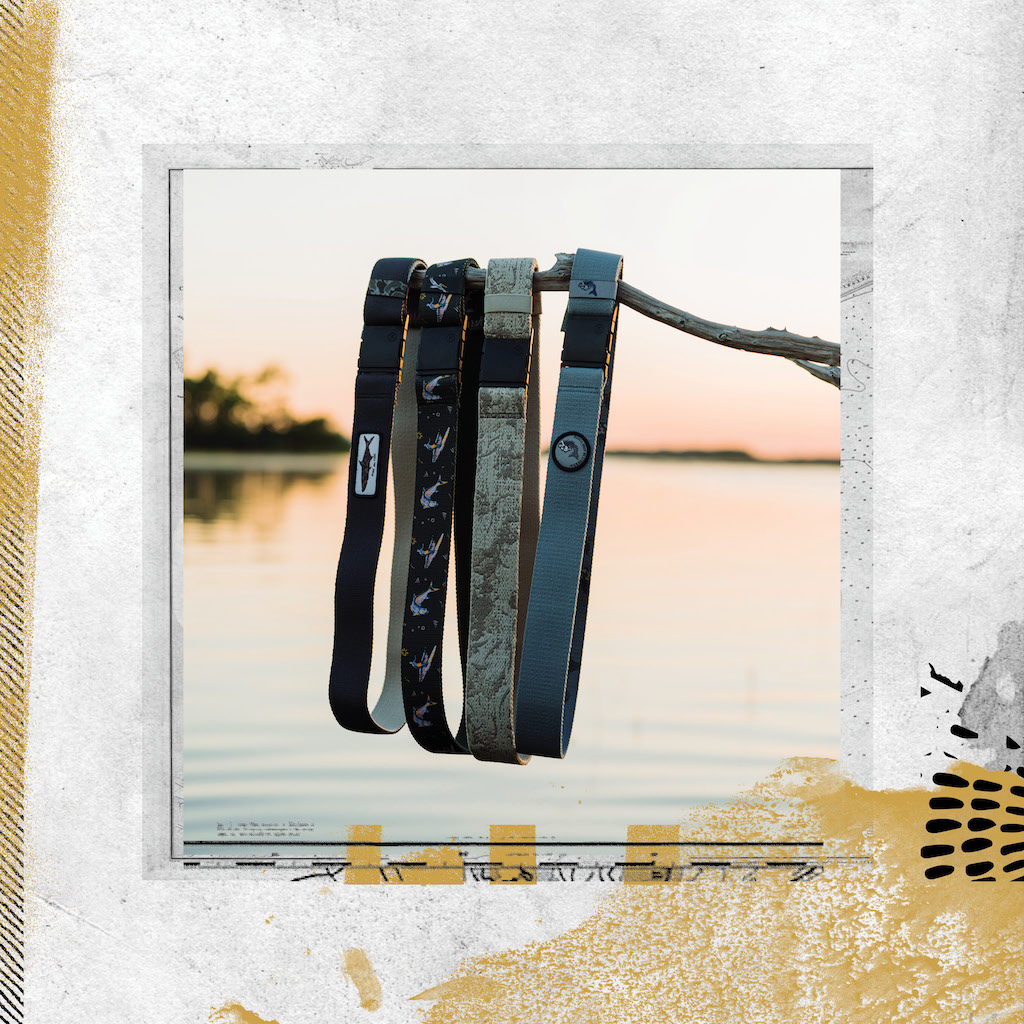 The seasonal collection delivers four belt styles inspired by adventures on the water—the down-to-earth tones of each belt pair with details highlighting life in the Lowcountry. The Cowabunga belt brings together a jumping tarpon and a dancing longboarder with pops of light pink, yellow and blue. Crabby Mermaid features a stitched patch of a mermaid in "pursuit of good times" on a light blue background. Leafy Camo is a offers a subtle pattern in a light beige colorway. Ride The Tide is a clean, classic lightweight charcoal belt with a camo tarpon patch and traditional camo belt loop keeper.
Each belt features Arcade's A2 buckle, a next-generation belt contoured to fit the body and rest naturally. Its intuitive tapered design increases the ease of fitting into and through belt loops, while the three-piece buckle provides secure hold and durability. 
Arcade Belts feature performance stretch, easy on/off, travel-friendly designs, contoured fit, and a lifetime guarantee. For more product information, go here. 
Photo courtesy Arcade Belts