Aquasphere, the swimming and triathlon brand, announced the latest evolution of the Kayenne, Aquasphere's best-selling triathlete and fitness goggle. The Kayenne Pro now offers advancements in lens technology, increased field of vision and an adjustable nose bridge.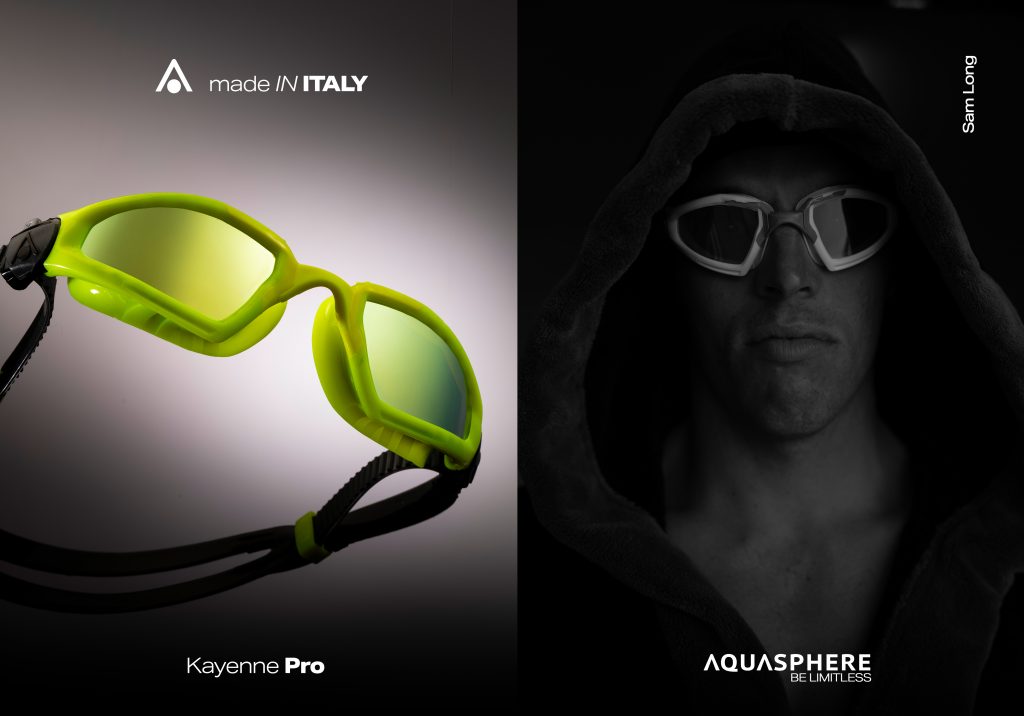 "The Kayenne Pro goggles are ideal for open water swimming because of the expanded field of vision," said Sam Long, 70.3 World Championship silver medalist and Team Aquasphere triathlete.
Manufactured in Italy, the Kayenne Pro goggle features Aquapshere's proprietary curved lens technology with 180-degree wide peripheral vision. In comparison to the Kayenne, the Kayenne Pro increases upper visibility by 18 percent, lateral visibility by 8 percent and lower visibility by 32 percent. Additional features include an adjustable nose bridge with four interchangeable sizes, Advanced Fit Technology, leak-resistant seal, quick-fit buckle with one-touch adjustment, oversized Plexisol lenses, and a light frame. A photochromatic lens option that adapts to changing weather conditions will be introduced this fall.
"As a leader in the triathlon space and known for our technologically advanced, high-quality eyewear, Aquasphere continues to offer some of the most innovative products on the market," said Oceane Fric, product manager, Aquasphere. "The Kayenne Pro goggle includes new features designed to improve comfort, fit and performance including Aquasphere's Advanced Fit Technology for a leak-free experience and an adjustable nose bridge that increases optics due to better positioning. Triathletes will also appreciate the wide gasket that provides stability during high contact starts."
With almost 30 years of research behind the brand, Aquasphere is known for the innovation and craftsmanship of swim goggles backed by its R&D department and manufacturing facility in Italy. For more product information, go here.