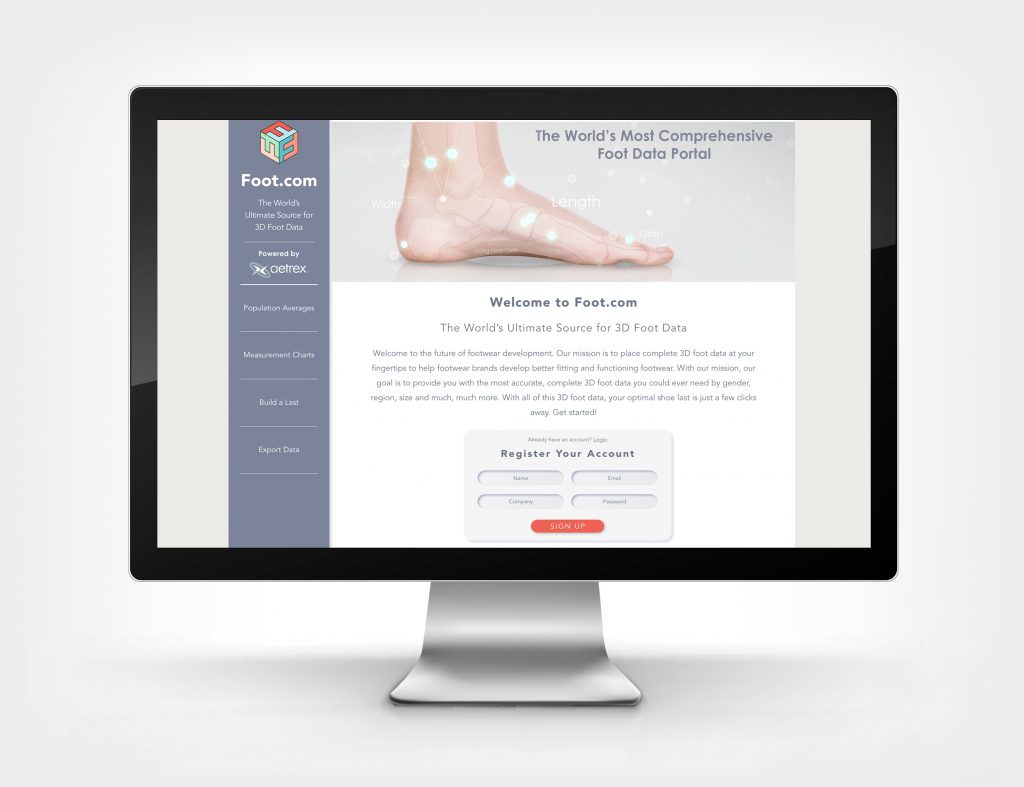 Aetrex, Inc. (Aetrex), the manufacturer of foot scanning technology, orthotics, comfort and wellness footwear, launched its Foot.com data portal, a dedicated platform to help shoe manufacturers worldwide create better-fitting footwear. 
Users can view and extract global 3D foot data by gender, foot size, country, and more. "Launching the portal marks a significant step forward in advancing footwear development technology by taking the guesswork out of the equation."  
 "The availability of complete, accurate 3D measurements of the foot to help develop better fitting shoes and lasts has not been possible until now," said Larry Schwartz, CEO, Aetrex. "Our mission with Foot.com is to provide our brand partners with the data they need to create anatomically correct, highly informed lasts for shoes that not only fit more comfortably but also enhance performance."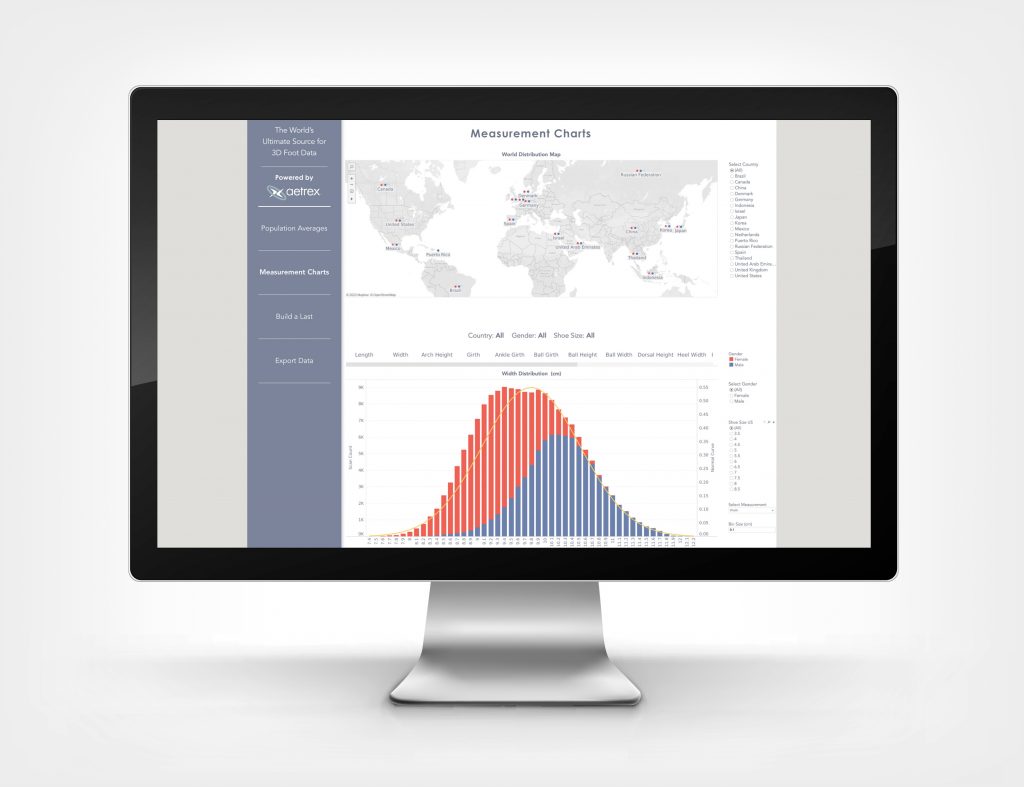 The portal aggregates foot scans from its newest 3D foot scanners, Albert 2 Pro and Albert 3DFit, engineered with a pure computer vision model, a proprietary process that collects comprehensive foot data and creates an accurate 3D reconstruction of the foot. From the 3D feet models, Aetrex can pull accurate measurements from any part of the foot, from any or all scans in the database. 
"Foot.com allows subscribers to click a map view to access data from regions worldwide, broken down by average shoe size, by gender and by country. For example, a footwear developer who wants to develop an anatomically correct last for a women's shoe size 8 can download the average 3D measurements of the foot in different regions or pinpoint one country to make a well-informed last," said Kumar Rajan, SVP, engineering, Aetrex.  
While Aetrex can measure any part of the 3D foot, the company is launching 16 key measurements to footwear design. These include foot length, width, ball girth, arch height, and long heel girth, among other key inputs. Users can also export aggregate data or download raw data of the unique, anonymous foot measurements from the database.  
"The launch of Foot.com marks an exciting time in our industry. Providing brands with access to complete, accurate foot data at the onset of footwear development hasn't been possible on a large scale until now. We've seen the benefits of utilizing 3D foot data firsthand with our footwear collections, and we are excited to share this insight with participating brands," said Gregory Starr, VP, product development, Aetrex. 
For more product information, go here. 
Photos courtesy Aetrex