Poler, the Portland-based outdoor apparel firm, has filed a Chapter 7 bankruptcy to liquidate.
No reason was given for the filing, according to the Portland Business Journal. The company's bankruptcy attorney told the Portland Business Journal that Poler could be sold to a buye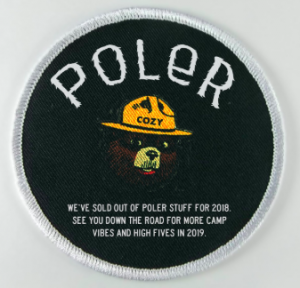 r who would restart the brand.
The filing showed sales were $7.7 million in revenue in 2016, $7.2 million in 2017 and $3.6 million in the first 11 months of 2018. The filing also noted that the company put itself up for sale in 2018. Assets were listed at $980,000 and liabilities, $2.3 million.
Stores in downtown Portland and Laguna Beach, CA have closed. Poler's website is no longer functional and offers the message, ""We've wold out of Poler stuff for 2018. See you down the road former camp vibes and high fives in 2019."
Poler was founded in 2011 and raised $4.5 million in venture capital to fund growth.