Polar, a pioneer in wearable sports technology and heart rate monitoring, appointed industry leader Tom Fowler to President, Polar USA.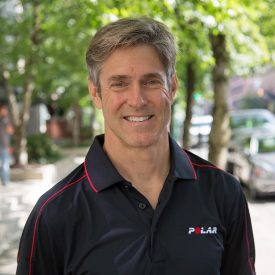 In his role, Fowler will be responsible for the overall direction and daily operations of the company, leading all segments of the business including sports technology, consumer fitness, corporate wellness, club, education and team sport.
Fowler comes to Polar from Intel, where he served as Director of Marketing and Sales, Head-Worn Devices.
Previously he held leadership positions at smart eyewear company Recon Instruments (acquired by Intel in 2015) and Cervelo Cycles, where he saw the brand grow from a start-up to a cycling performance industry leader.
"Polar's heritage and global leadership provide a unique platform on which to write the next chapter in the sports performance industry," said Fowler, who is also a former professional triathlete.
He continued, "Polar is continuing to grow and drive innovation at the consumer level…I'm excited to lead this next chapter and reinforce Polar's leadership across all business channels."
Photos courtesy Polar, Lucy Young Fitness