Point6, designer and manufacturer of premium merino wool socks, has hired Tim Kelley of Boise, ID to oversee all domestic sales.
Our retailer base has grown tremendously over the past year. It is a priority to remain committed to our retail partners, and we feel the time has come to have a dedicated US sales manager to facilitate better service, communication and support, said Peter Duke, CEO and co-founder of Point6. Tim understands the dynamics of growing a small company and he knows wool. He will be a great addition to our hard working team.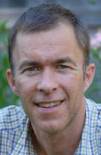 Kelley brings to Point6 a dedication to the specialty retailer and proven track record as a sales driver for high performance, outdoor brands including, Life-Link, Dynafit and most recently I/O BIO Merino. The Point6 brand is poised for growth and Kelleys track record for sleeves-rolled-up style support of the retail partner will be infused throughout the sales force and staff.
I have worn Point6 socks for two years and continue to be struck by their durability, comfort and performance, commented Kelley. I look forward to introducing such a quality brand to more outdoor specialty retailers.

Betsy Seabert, international sales and marketing director and head shepherdess for Point6 will continue to oversee international sales.