The human behind the voice is what the PlayersVoice vision is all about … and an obsession with sport and deepening the connection between sportspeople and fans.  'No beat-ups. No clickbait. No agendas.'

In partnership with Australia's elite sportspeople, PlayersVoice created the home for rich and raw sports storytelling, told in the first person.  Founder and CEO Kerry McCabe, pictured below, has seen elite athletes at their wits' end with traditional media. Time and time again he has seen their words twisted and spun by journalists and editors to push an outlet's agenda. So, the Australian businessman created a platform for athletes to contribute first-person narrative directly to the fans, without the meddling middle-man. It's a similar platform to Derek Jeter's The Players' Tribune here in the U.S., which after a third round of funding last year reported raised $58 million, and secured more than 1200 contributors. Such is the value in the concept.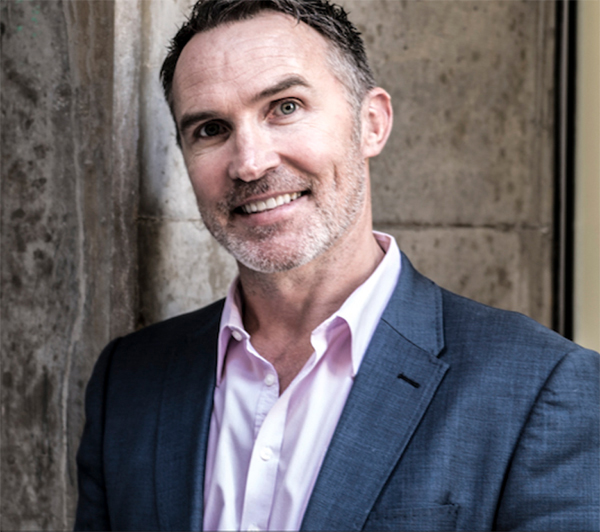 PlayersVoice launched last month in Australia and it is already making global headlines thanks to Founding Contributor Nick Kyrgios, Australian men's singles tennis pro ranked No. 20 in the world. Kyrgios is not a fan of mainstream media, and because he believes reporters are always looking to portray him in a negative light or sensationalize, he rarely gives interviews. But his candid and raw piece on McCabe's website, shows just how much he is willing to divulge if he trusts that it will be published as he delivers it.
McCabe's team spent months talking to elite athletes and sports lovers and found three major trends in sports broadcasting: Dissatisfaction with the negativity of coverage in some traditional media outlets, Social media is too shallow a channel for sportspeople to truly engage with fans, and a global re-balancing of power in sport with a shift towards the actual product – sportspeople.
In response, PlayersVoice created a community where sportspeople can share their thoughts and emotions in a safe space with no advertising and no social media interruptions.  The intention is not to compete with live sport or sports news outlets but instead to create a platform everyone can feel a connection to the athlete behind the headline.


"Having the ability to tell their own story is a refreshing notion for professional sportspeople. They can deliver that first-person perspective in a safe environment, where it's their words, their story," said McCabe. PlayersVoice wants to be the home for sports lovers who want to know more than the score told in real time. Read more here.
Photos courtesy Players Voice