After three months of minimal activity, lodging properties around the Southeast region are rebounding in a big way as destination visitors set a record for summer bookings during the month of May. DestiMetrics, a division of Inntopia, released their monthly briefing last week with an update on aggregated bookings, occupancy and rate among five resort destinations in three states. The briefing includes data through May 31 and reveals evidence of a dramatic start to recovery for the remaining summer months.
Bookings made in May for arrivals in the months of May through October were up an impressive 66.4 percent compared to last May for visits during the same period. May bookings were up a whopping 199.2 percent for arrivals in that single month while June is up a powerful 124.5 percent. Bookings for the later months of summer and into the early fall are down moderately in a year-over-year comparison but are still seeing growth in absolute occupancy during the months of September and October.
Despite the lively booking pay during May, actual occupancy for the month was down 38.3 percent compared to last May which represents a significant improvement from one month ago. The Average Daily Rate (ADR) slipped a scant 0.1 percent for the month. Although rates remained steady, it wasn't enough to offset the declines in occupancy so revenue finished the month of May down 38.3 percent.
"Consumers wary of many weeks of stay-at-home limitations made it abundantly clear with this record-breaking booking pace that they are eager to begin traveling again with this record-breaking booking pace," observed Tom Foley, senior vice president for Business Operations and Analytics for Inntopia. "Even though some regions are struggling with up to 70 percent reduction in available rooms, other destinations have very few restrictions and individual business owners are making their own capacity decisions," he continued. "The lingering uncertainty is whether the short-term benefit of filling rooms will have long-term consequences with increased cases of COVID-19 later in the season."
With three months to go in the six-month summer season (from March through August), occupancy for the full summer is down 33.4 percent as of May 31 compared to Summer 2019. Occupancy is down in all six months but most dramatically in April which finished down 80.3 percent. ADR for the full summer season remains very strong and is currently up a healthy 13 percent compared to last summer. The improved aggregated increase is due primarily to rate gains in June, July, and August. Although daily rates are strong, they are not sufficient enough to offset the deep losses in occupancy during the early weeks of the season. Summer revenues are down 24.7 percent compared to Summer 2019 at this same time.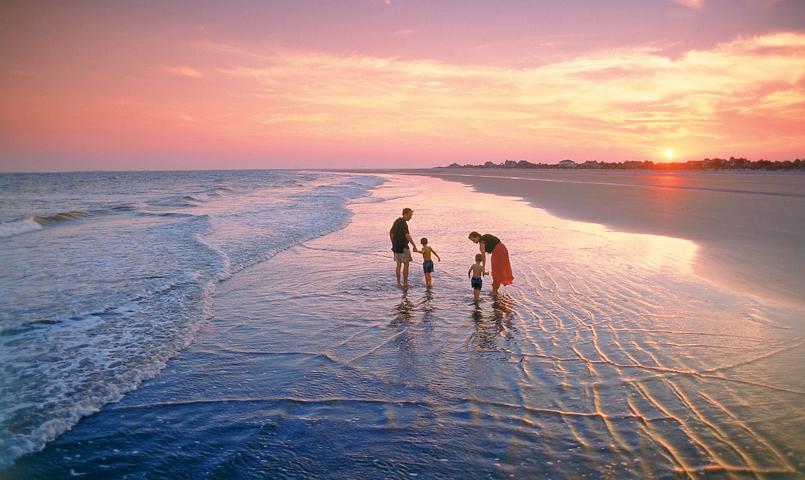 Economic Measures
As restrictions eased and businesses began re-opening, economic indicators during May improved. The Dow Jones Industrial Average (DJIA) recovered strongly in May and gained three percent (7479.2 points) from the end of April, driven by optimism about the COVID-19 curve flattening and the return of economic activity in many regions of the country. As of May 31, the DJIA was 2.3 percent higher than May 2019.
"As a caveat, the first two weeks of June have brought official reports of a rising number of COVID-19 cases, more than 1.5 million new jobless claims and a somber outlook for the remainder of 2020 from the Federal Reserve," cautioned Foley. "Meanwhile, stock markets have been increasingly disconnected from the economy in recent months and may have been providing a false sense of financial security to consumers," he added.
The Consumer Confidence Index (CCI) clawed up 1.1 percent during May from the historically steep plunge in April. It remains at its lowest level since June 2014 with the exception of last month. The national Unemployment Rate unexpectedly declined in May to 13.3 percent from the 14.7 percent it recorded April. Employers added a record 2.5 million jobs to payrolls during the month to support the resumption of economic activity. However, new unemployment claims remained high with 1.9 million new claims filed in the last week of May—down 2.1 million from the previous week.
Early Look At Winter
As of May 31, on-the-books occupancy for the winter months from September through February 2021 is down a very slight one percent compared to the same time last year. When combined with strong room rates, revenue is up 7.4 percent for the six month winter season compared to last year at this time. Foley did emphasize though that these figures are relatively small since they capture data for three to seven months in the future and could easily change if public health and the economic situation changes.
"Although year-over-year occupancy and revenue performance for the summer remains below last year, the pace of bookings for arrival in May and June have set all-time records," reported Foley. "It is heartening to see the initial rebound that we are seeing now with May occupancy going from an expected 18 percent based on bookings through April 30 to an actual 37 percent. And June is doing even better—surging from an expected 29 percent in last month's data to 57 percent as of May 31 and likely to finish well above 70 percent based on the current booking pace."
Lead photo courtesy Palmetto Bluff Resort, second image courtesy Seabrook Island Resort