The cycling and triathlon brand will introduce PI Dry in its road cycling bibs, tights and warmers for Fall 2017.
Writer: Carly Terwilliger
Pearl Izumi is taking on precipitation and road spray with PI Dry, its new hydrophobic fabric technology, which it has the exclusive rights to use in the cycling category for the next three years.
The cycling and triathlon brand will introduce PI Dry in its road cycling bibs, tights and warmers for Fall 2017. "This technology doesn't compromise at the fiber level," said Senior Product Line Manager Alex Strouthopolous. "Most DWR treatments are applied as a spray," he explained, similar to how you apply something like Nikwax, for example. "PI Dry fully coats the front side, back side, all the way around the fiber." But the 360-degree coating isn't the whole story. The knits sporting the new technology retain their softness, and "even get softer the more you wash them," said Andrew Hammond, global brand manager, Pearl Izumi. "More standard DWR has a more crunchy hand feel, which is something consumers notice right away," he added.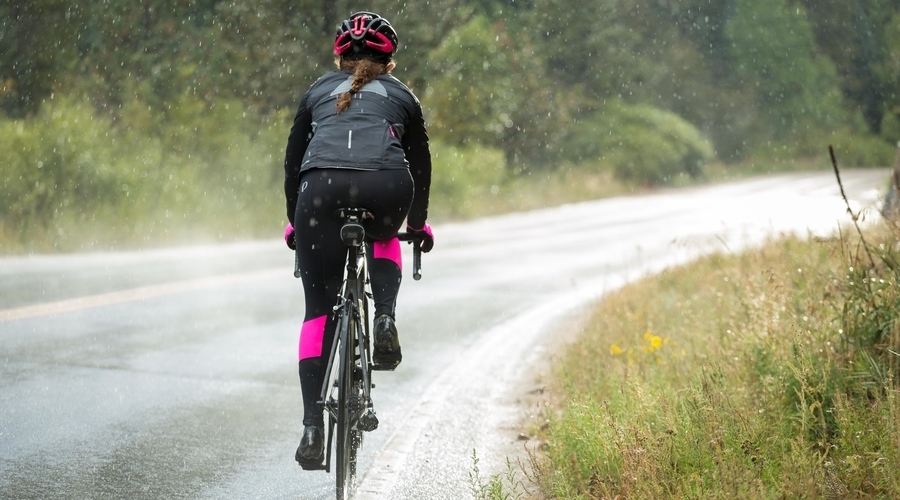 Strouthopolous and Hammond are confident that its consumers will also notice the difference in water-shedding performance right away. "If you're going for an early-season ride, and there's snowmelt, you're going to have a decision to make," explained Hammond. "What do I do now? Do I ride through the puddle and just suffer through being wet, or try to go around, or what?" The idea behind PI Dry is removing those cringing moments of indecision. "The water will just shed right off," said Hammond. "You don't have to make that calculation because you know you're going to stay dry."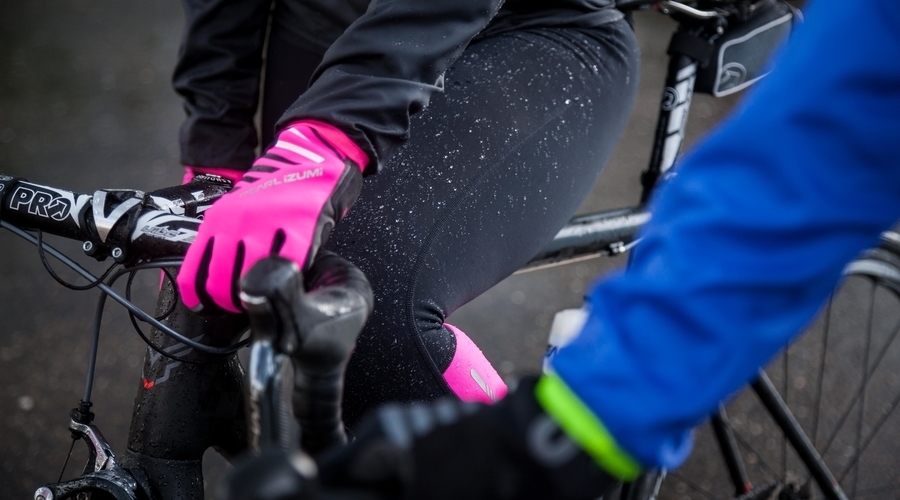 Pearl Izumi benefits from a vast pool of wear testers "almost 500 strong," said Hammond, which gives the brand a lot of options when it comes to putting a new product through the wringer. "We validate it," said Strouthopolous. "It's not just me and Andrew on the lunch ride." For the PI Dry testing, "sometimes we didn't tell testers what it was," trusting that the performance would speak for itself. That was certainly the case at a sales meeting the team attended in Iceland, where they were asked, "Anything new?" In response, Hammond said, they poured a quantity of water on the PI Dry arm warmers. "Their jaws just dropped."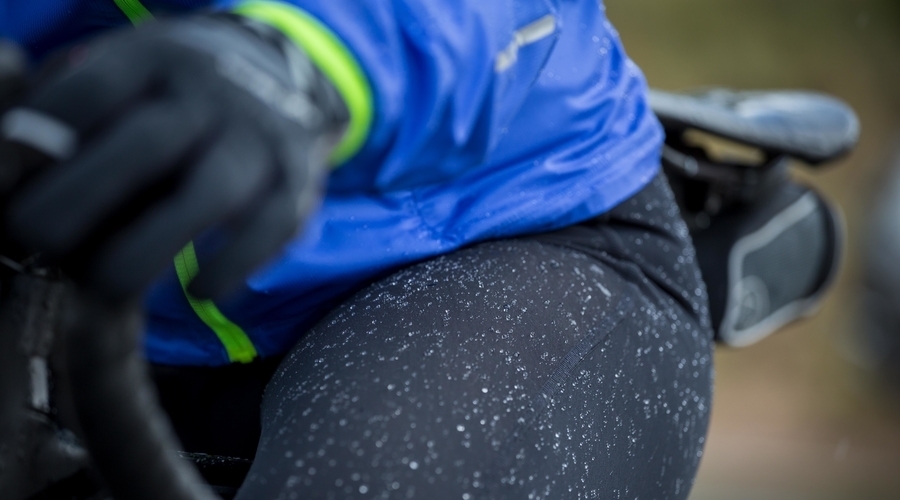 Durability was also a key focus during the development process, which began in late 2013. It's a big advantage to have water-repellant technology that "lasts the life of the garment," said Hammond, especially for Pearl Izumi. "We hear from a lot of people that say, 'I love your stuff because it never wears out,'" added Strouthopolous. That kind of guarantee is useful for a cycling garment, said Hammond, because "everyone has arm warmers and leg warmers" and they're using them several times a week.
To that point, if most cyclists are already in possession of warmers and leggings, why shell out for the upgrade? First of all, said Strouthopolous, "Other brands are charging a premium for DWR. We're not using that strategy." When it comes to functionality, the technology also comes with added perks like stain and odor resistance. The Pearl Izumi brain trust is busy at work developing jersey-weight fabrics and short fabrics that integrate PI Dry, turning it into fall/winter/spring technology. And in a category like mountain bike shorts, where "staining has been an issue," said Hammond, "Here's an opportunity to do light colors and make it more durable at the same time."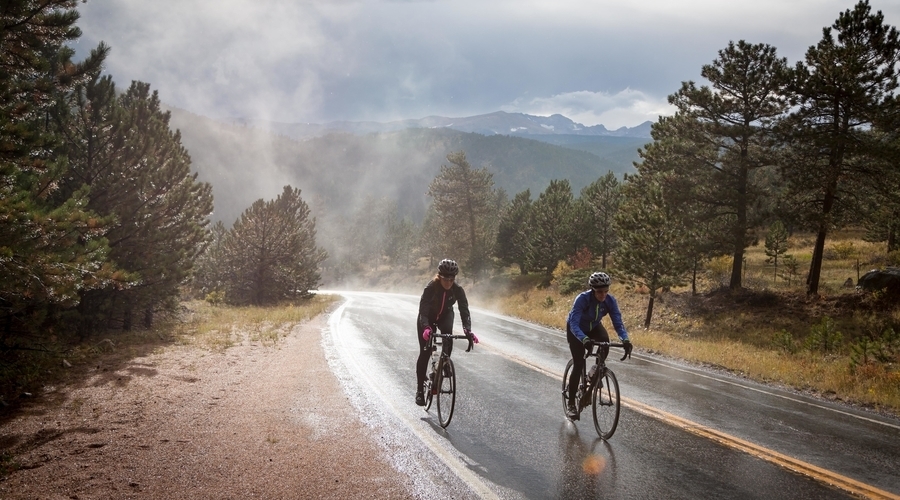 With a three-year exclusivity runway to play with, opportunities to apply the technology will continue to reveal themselves. Because it's a "really scalable" innovation that fundamentally changes the product, "this is going to be the new standard for us. We're not going to have a special version featuring the new technology," Strouthopolous said. "We're looking to scale as fast as we can."
Photos courtesy Pearl Izumi