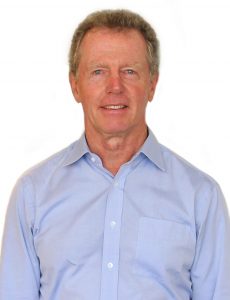 Ortholite seems like one of those classic component brands but in only 20 years it's become the go-to insole found inside virtually every major footwear brand. Unique in the industry, almost half of the customers, including some of the most globally recognized brands, co-brand with the OrthoLite name on their products, packaging or retail displays.
The Amherst, MA-based firm continues to push the envelope with its performance-oriented advances in its open-cell foam technology while at the same time pushing the industry forward with its commitment to sustainability.
Here, Glenn Barrett, CEO and chairman of Ortholite, discusses the keys to successful collaborations, 3D printing and other emerging technologies, new competitors in the space, and the insole category's newfound respect.
SGB: What have you learned about forming successful partnerships over the years?
GB: The key is in building trust and delivering on our promises – this is how we've secured the trust of the top brands in the industry over the last 20 years.  We have grown to deliver insoles to 250+ of the top brands around the world and OrthoLite can now be found in over 400 million pairs of shoes annually.  I am extremely proud of the partnerships we have formed and am grateful for the trust we have earned with our brand partners. You can offer the best mouse trap but if you can't deliver it…
SGB: What are some innovations OrthoLite has coming out in the next 6-12 months as well as even further down the road?
GB: Sustainability is an area we will continue to innovate around. Right now every OrthoLite product has recycled content, but we also have a suite of formulations that boast various levels of bio oils content combined with recycled outsole rubber grinds in order for brands to meet particular sustainability metrics or to simply tell a specific eco story that meets their needs. Some of our existing formulations include Eco OrthoLite, Eco Plus, Impressions, and Eco X-40 high rebound – and this year, we are excited to announce to the market our new Eco-LT (EcoLite) formulation.
SGB: Anything around performance? 
GB: We will also be introducing a number of performance formulations to the market including a new recovery foam called RR, FlexLite for dynamic movement, UltraLite foams and an extension of our X-Series formulations to include X25 and X35. As the only vertically integrated chemical systems house we will continue to lead the charge when it comes to introducing game changing technologies.  We are excited about the development of customized bespoke solutions for our brand partners and our new VP of Innovation, Skip Lei, is focusing on driving innovation through application and formulation.
SGB: We've heard a lot of hype about 3D printing, customization, etc.,  including insoles. What's your thoughts on that trend?  
GB: It is important to balance hype with reality. 3D printing is a reality.  It is something everyone is interested in and we will continue to monitor and participate in the advancements within this category relative to footwear.
SGB: Do you consider it a threat? 
GB: We don't consider it a threat at all. Not only does OrthoLite embrace advancements in technology, we will continue to lead the way when it comes to new and innovative solutions.  Innovation is part of our DNA. That's what we do. We innovate. Twenty  years ago we introduced the most advance material in the industry to address the interior climate of the shoe – we set the standard with our original formulation and through our collaboration with our brand partners we have now developed over 250+ formulations. Our material helps amplify both the comfort and performance of 3D printed products since our proprietary formulations offer attributes unavailable in their current process.  We will continue to actively participate in this trend and work to help deliver OrthoLite comfort to the process.
SGB: We've seen a number of after-market insole companies expanding aggressively on selling floors as well as some upstarts arrive. Is that good or bad for OrthoLite?
GB: OrthoLite is the leading OEM insole provider and we will continue to provide our brand partners with the most advanced insoles in the industry.  If the industry is focusing on the importance of step-in comfort for consumers, than OrthoLite wins. We also see a huge opportunity for our brand partners to participate in this aftermarket space. They have the brand, the distribution, and the consumer.  We will simply provide the brands the best solution to pick up this add-on sale at retail.
SGB: Do you think the insole category in general is getting more respect these days or does the industry still have a way to explain their value to consumers?
 GB: We see a much greater emphasis being placed on the internal environment of the shoe. The insole might be the least expensive component, but it is valued.  Step-in comfort is extremely important and the insole delivers this.  But, the insole must deliver beyond that first lace up.  OrthoLite retains all attributes for the lifetime of the shoe and that drives continued brand support and sell through.  We see a major opportunity to help our brand partners deliver the message to the consumer that their shoes are better with OrthoLite inside.  Comfort is always king and OrthoLite insoles are the most logical and economical way to address that trend. Over half of our brand partners co-brand with OrthoLite to make sure the consumer knows that the best material is in that shoe.
Photos courtesy Ortholite