We asked Crutchlow five questions about what the brand's East-meets-West aesthetic brings to the athleisure world.
Writer: Carly Terwilliger
The active trendsetting girl gained a new twist on urban style last year with the launch of Okayla, an Asian-inspired, British-based athleisure brand.
Samantha Crutchlow, whose experience is in designing ladies' fashion for high street retailers, creates her styles with inspiration from sports, music, travel and creative arts. "I can't put into words how much I love Hong Kong but more broadly Asia – it's a magical place," stated Crutchlow. "The link between my British routes and my love of Asia felt like the natural starting point for the brand."
While brainstorming names for her new venture, Crutchlow found Okayla to be the perfect word to capture the essence of the brand. It's a casual phrase spoken by both locals and westerners around Hong Kong that "sounds positive, fun and rolls off the tongue."
We asked Okayla founder Samantha Crutchlow five questions about what the brand's East-meets-West aesthetic brings to the athleisure world.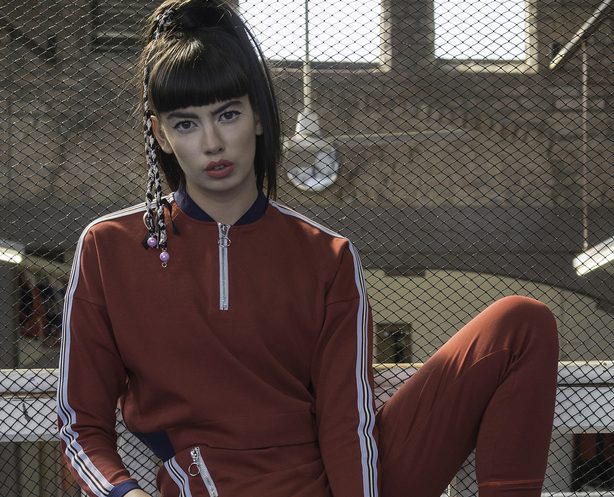 How would you define the difference between "active" and "active urban," a term you use to identify your brand? The collection is developed with a particular customer in mind – due to the nature of the oversized shapes and "cut and sew knit fabrics," Okayla is suitable for an active girl on the go. In addition to this, the design is in-keeping with an urban look.
On the athleisure scale, does Okayla fall closer to athletic or leisure in terms of style? Why? Okayla falls closer in style to leisurewear. Each collection will always have a "nod" to athletic references, as this is in keeping with the brand, but styles are intended for everyday wear. Saying that, we do have a six-piece Okayla activewear line launching soon.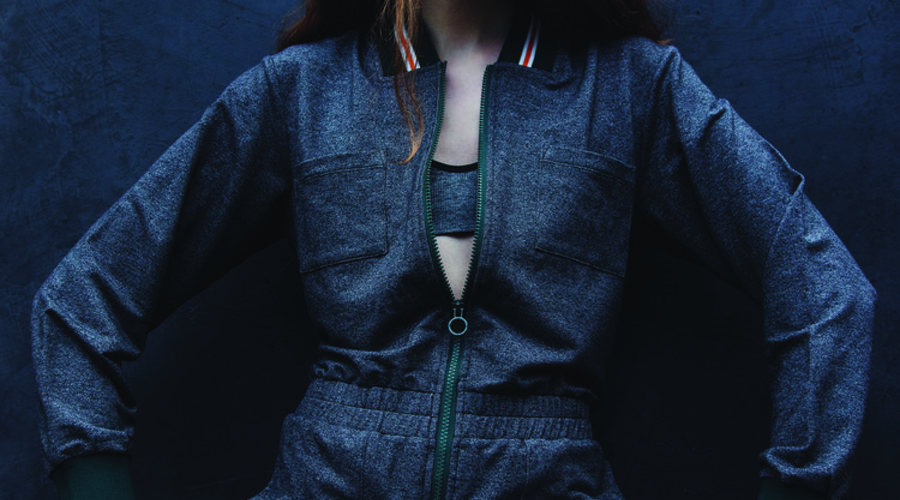 How do you select materials and designs that are functional for athletic activities? Fabrics within the collection are cut and sew knits with the exception of a few "special" styles. They are carefully selected each season to continue to move the designs forward. As styles are intended for everyday wear, the most important criteria are fit for purpose, look and touch.
What are the three things that set Okayla apart from other fashion brands? When I set out to launch Okayla, I wanted to focus on three keys: fabric, fit and "fashionability." I felt there was a gap in the market for a brand which offered these three things while still being affordable. Hopefully I have achieved my aim.
What things about your own history and personality has made its way into your styles? Okayla collection is true to my design handwriting. I have always been a casualwear designer, which is in keeping with how I personally dress. I love to find quirky details on styles which give them individuality. The name is also inspired by living in Hong Kong for three years and loving the styling within cities such as Korea and Japan.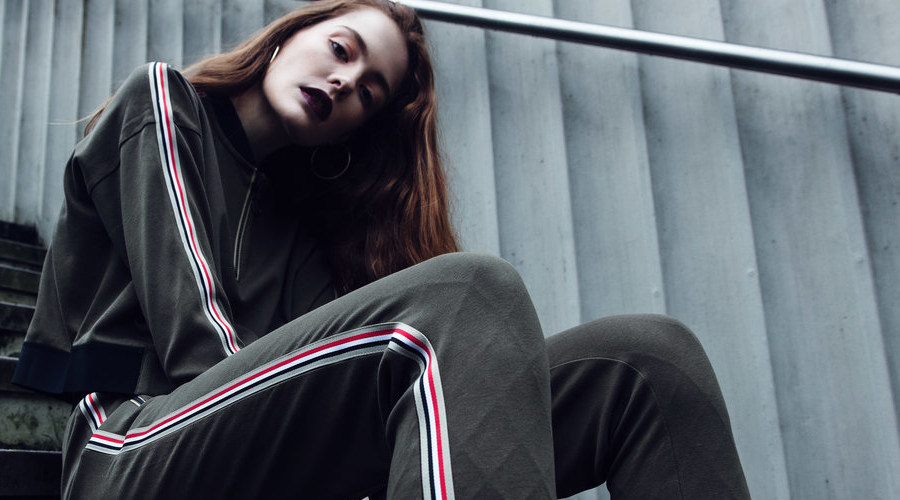 Photos courtesy Okayla