Nau Co-Founder Mark Galbraith tells SGB why "sustainability can be aesthetically progressive."
By Nathan Borchelt
Like many in the outdoor industry, designer Mark Galbraith's love of apparel grew out of his passion for playing in the wild — hiking, biking, climbing in Colorado's high desert. His passions shifted with the seasons, from skiing to mountain biking, river running to ice climbing. Prior to co-founding lifestyle brand Nau in 2007, he'd worked for some pretty heavy hitters in the scene, including Lowe Alpine, Polartec and Patagonia.
But with Nau — a New Zealand word for "welcome" (pronounced "now"), he found his true home. From its inception, giving back was integral in Nau's core business model. Its Partners for Change program earmarks 2 percent of all sales to be donated to a handful of nonprofits, and Nau's consumers get to choose the organization that benefits from their purchase. This approach — making the customers part of the conversation — is designed to deepen not only their appreciation for the brand, but also to highlight that all consumers harness power with regard to how and where they choose to spend their money. Nau, in simpler terms, wants to foster that conversation for the greater good.
Naturally, Galbraith's passion for sustainability and giving back carries across Nau's product line, with innovations that include recycled materials, sustainable technical fibers and ethically sourced down and merino wool — to name a few. And the company partners with like-minded brands to expand its online and retail store stocks to include a curated selection of products that help reinforce the company's core values.
On the consumer front, Galbraith and Nau's focus is on creating products that perform admirably in a variety of scenarios — jackets that work at the highest alpine environs, but are just as at home while walking the cobblestone streets of Europe. The brand has turned away from high-vis branding on its products, leaning instead on its signature narrow rectangle zipper pulls and their overarching urban-centric aesthetic. Wear now and you're less a walking billboard than a member of a group of like-minded adventurers, sharing the same secret.
SGB: What sparked your love for design?
MG: I grew up in the intermountain West living most of my formative years in Colorado and Utah. I was skiing at Alta when I was six years old and making regular trips to the high desert of the Colorado Plateau to hike, bike and climb. I spent all my free time immersing myself in skiing, rock and ice climbing, hiking, river running, mountain biking and exploring the backcountry of this amazing region. This provided the context and inspiration to create better clothing and gear to feed my passion for living a life in the outdoors and pursuing many activities with a minimal kit of gear.
SGB: Did you study design? What was your educational background?
MG: My education was in anthropology with a focus in Mid-East archaeology and art history. I spent several years living in Egypt and Israel and traveling in the Mid-East working on archeological sites and going to college there. Seeing how ancient cultures survived and adapted to their surroundings and what innovations and art they created influenced my design aesthetic. Their practical solutions and designs that lasted thousands of years also gave me historical perspective.
SGB: What inspired the founding of Nau?
MG: The main concepts that inspired Nau were the potential to make business more socially responsible and to create a product line that was more useful across the board: lifestyle, rather than the traditional focus on specific sport activities. In short, how could we responsibly make product that was versatile for an active progressive lifestyle and socially responsible?
SGB: Obviously, brands like Patagonia have worked "giving back" into their business model, but Nau's initial strategy — establishing brick-and- mortar stores that encouraged home shipment of products, baking a percentage of each purchase into a non-profit — feels unique. Can you speak to that?
MG: The main focus was involving the customer in the process. Most companies determine what they think is important and are not transparent where the proceeds go. By allowing the customer to choose where they wanted the "giving back" proceeds to go, we engaged them in the process and reminded them that purchasing decisions can make a difference. Giving the consumer the choice and transparency in what we were doing is key.
SGB: And what hurdles did that present?
MG: Mostly how to present the Partners for Change giving that was seamless with the buying process, but provocative enough to create a change in perception.
SGB: Since the initial launch you faced a sort of perfect storm in terms of the market. But you survived. How?
MG: Amazing people, being small and nimble and a belief in core values allows you to weather the storm.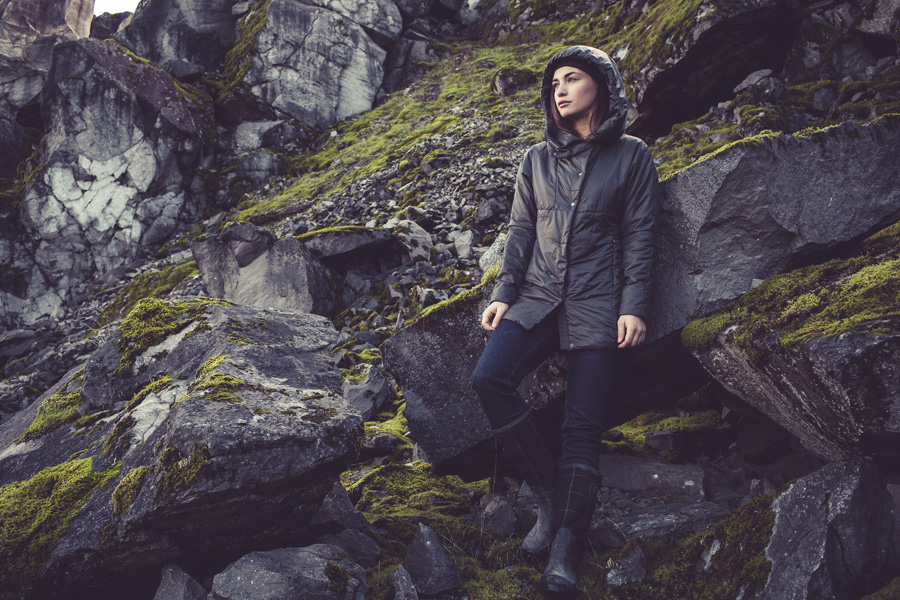 SGB: And how has Nau — and your role — changed in light the different parent companies?
MG: In general, it has been the same challenge: how to express the values of the company in the ever-changing environment and stay true to your principles.
SGB: Do you feel like you've been able align to your original vision? What has changed?
MG: The original vision of Nau has remained, along with a core of creative people that work together to continue to express the vision of Nau. What we know to be true has not changed, though how we talk about it today in a fluid world has.
SGB: In your opinion, what do you think has been your most revolutionary design?
MG: I don't think that there are only one or two styles that are the most revolutionary designs. The overall concept of designing the brand Nau is the most revolutionary thing we have done: The provocative idea that sustainability can be aesthetically progressive and that technical performing gear can be wearable for more of your everyday life.
SGB: Are there any pieces you've thought of designing but haven't been able to?
MG: Yes, the idea of fabrics created from the waste stream, produced with completely sustainable renewable energy, with labor standards that allow a living wage, net positive to climate change, and a versatile, essential product that lasts generations. In short, something that is the total opposite to the trend-driven consume and discard consumerism culture.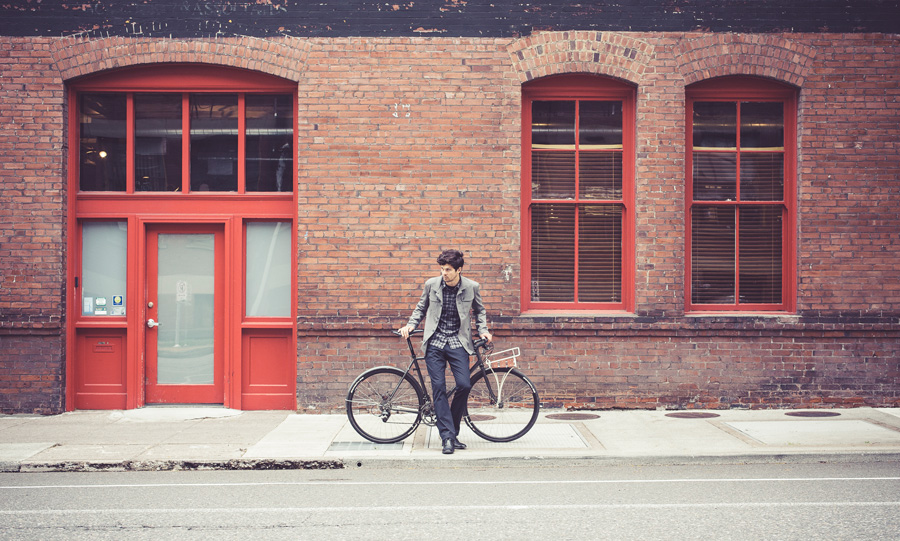 SGB: And what have you seen — in any industry — that's blown your mind design-wise?
MG: Telsa, Organic farm-to-table food, 3D printing.
SGB: Nau has a strong DNA with environmental-first processes and natural/recycled materials. Has your vision had to refocus over the years when it comes to purity of process?
MG: No, we have only seen continued progress in what is possible and growing consumer awareness and demand for socially responsible clothing. Apparel is where the food industry was in the 90's when organic began to move from food co-ops and niche to retailers to main stream. We believe that the future for apparel will include the sustainable and socially responsible ideals that have changed the food industry, influenced holistic health care and demanded transparency in the supply chain.
SGB: Sourcing sustainable materials can't be easy — but the rewards, like finding a place to resource down insulation from duvet covers in Europe, feel tangible. Walk us through some of the challenges you run into with supply chain and production.
MG: This is one of the main challenges we are focused on. From a life-cycle analysis perspective, the raw materials have the largest environmental impact in apparel production. Overall, the industry has been focused on making low-cost, trend-driven product that will only last a short time. The model of consume and discard, paired with overproduction and discounting, has had a disastrous influence on the environment and working conditions in the supply chain. The challenge to design product with sustainable materials and produce them in factories that meet labor standards is enormous. At every step the choices are limited and creativity and networking with like-minded suppliers is key to success. The recycled down is a good example of a creative solution. Working for three years to eliminate PFC's from our DWR is another. Most of these breakthroughs take years of focus to commercialize, and the benefits of being a small, nimble company that will take calculated risks on new sustainable technology allow us to stay ahead of the game.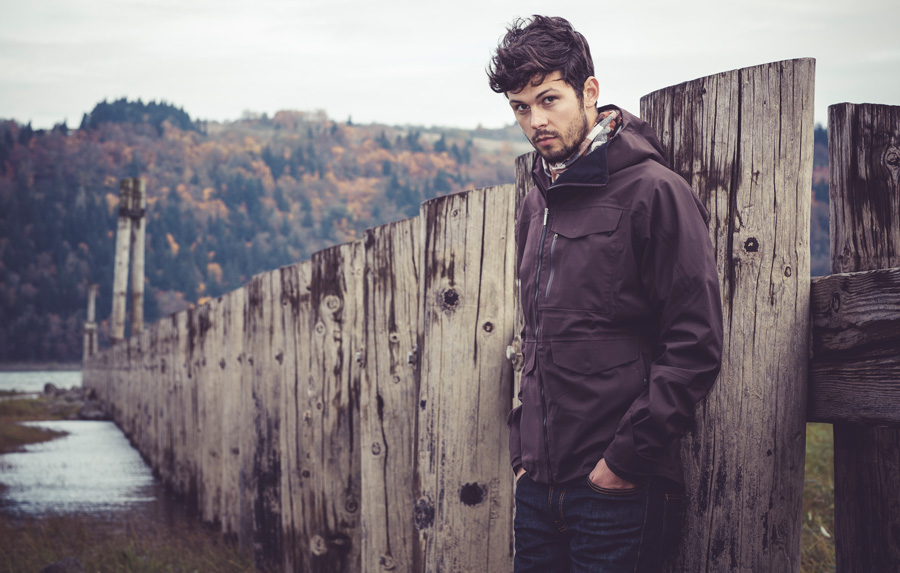 SGB: You've incorporated other brands into a curated kind of merchandise experience. How did this evolve, and how do you choose partners?
MG: We have always felt that meaningful change requires a groundswell of like-minded people that see the world differently and are committed to making change. Nau has always looked for those people and brands to incorporate into our business model when we could. Nudie jeans and Millcan bags are two good examples. Nudie's design philosophy of using only organic cotton and transparency in their supply chain makes them a perfect fit for Nau's customers. Millican's use of sustainable materials and a minimalist & essential design philosophy for their backpacks and bags fits well into a progressive, modern, mobile lifestyle. Collaboration and community that support the emergent ideas of responsible design has the power to change our broken model.
SGB: What does Nau's business plan look like for 2017? And beyond?
MG: Global expansion is one of the main focus points. We have launched the brand in Korea for Fall 2016 and will be looking at other global markets in the future. Also a focus on third-party certifications in all areas of the supply chain to continue to strengthen the transparency and integrity of our supply chain. From a product perspective, we are expanding our offering from a fall-winter outerwear focus to include a full range of product that will address head-to-toe needs for 365 days a year.
SGB: What is Nau's advertising strategy?
MG: Do you rely more on word of mouth, repeat business, magazine ads, social media? Over the last ten years, Nau has done a little bit of advertising, but it's not really a big priority, nor something we spend much money on. Our focus has been, and will continue to be, on making personal, meaningful connections with our audiences. That means we put a lot of effort into our stores, social media, customer service and PR. We really believe that if someone can meet the brand, touch, feel and try on the clothes and hear about the thought and effort that went into designing and making truly sustainable and versatile clothing then they'll be as excited about Nau as we are. Real endorsements from word of mouth via social has been key for us.
SGB: Do you consider yourself a "maverick?"
MG: Maverick is not a title I like. Too much ego and bravado in that. I see Nau as more of a provocateur or disruptor providing an alternative way of imagining what outdoor could mean, and a vision to expand the idea of an outdoor lifestyle beyond sport-specific activities to be more inclusive of urban style and sustainability.
Photos courtesy Nau