Writer
Carly Terwilliger
From his beginnings at a ski shop in Wilton, CT, Jeff Mechura has earned his snow sports credentials during a nearly 20-year tenure at K2 Sports, where he held various management and director roles in marketing and product management, most recently as VP of global marketing.
Now, Mechura has switched gears to become director of brand development at Slovenia-based Elan, a ski manufacturer undergoing a transformation of its own, focusing on the good times and social aspects of skiing.
SGB spoke with Mechura about the evolving industry, his new role at Elan and why "Nothing is cooler than the ski family."
SGB: What was your first job in the snow sports industry? What did it teach you?
JM: My first job in the snow sports industry was working as a shop employee at the Outdoor Sports Center, in Wilton, CT. Like most shop kids, I loved skiing and snowboarding, everything about it – the sports, the people, the lifestyle, the mountains, everything. I really enjoyed talking to other people about it, so it just made sense to work in a ski shop selling equipment. It allowed me to do what I loved, talking about skiing and snowboarding.
It was really gratifying being able to help customers find the best equipment for them to enjoy a great day on the mountain. This taught me early on to do what inspires and energizes you. It might be cliché but finding a job "doing what you love" makes the job come more naturally, and in reality, doesn't feel like a job but an extension of yourself.
SGB: How did you get to director of brand development at Elan?
JM: I had been working in the industry professionally for more than 20 years in product and marketing with some great brands. Elan has always been one of those brands that I highly respected because they make great product that looks good, and has a great history of manufacturing for more than 70 years in the Alps.
Like any good opportunity, the timing was right for both Elan and myself. Elan had just become privately owned and was looking to focus the marketing message to establish a higher degree of brand awareness and demand. It was a unique opportunity to work with a legacy brand and some really great people, I'm very lucky to be a part of it.
SGB: Talk about Elan's focus on being social and skiing as a family or with friends.
JM: Elan is going to focus on real skiers, those skiers who walk into their local specialty ski shop and buy ski gear. That might seem basic, but nobody is directly marketing to them. We're talking about the person who grew up skiing with their friends and family, eventually married a skier, had a few little skiers, and together they're the skiing family. It's a great opportunity.  Nothing is cooler than the skiing family, so it's an easy story to tell.
Most marketing for our sport is focused on the one percent of skiers who ski daring lines, get to the bottom the fastest, etc. That makes for great drama, but it does little to represent the sport that the other 99 percent is actively involved with.
That said, Elan has one of the greatest professional athletes/ambassadors that the sport has ever seen in Glen Plake and he will be the face of the brand that supports this message.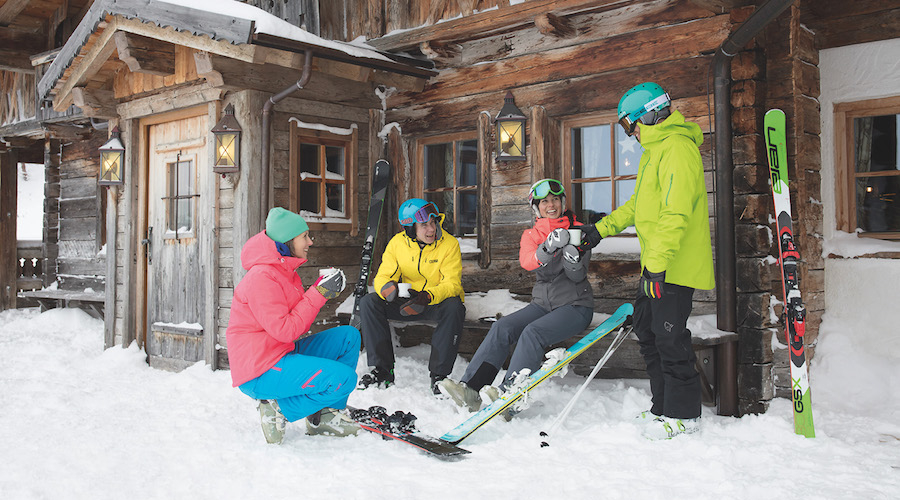 SGB: What are ski and snowboard consumers looking for right now, as compared to last year or five years ago?
JM: Honestly, I don't think skiers and snowboarders have changed their basic wants and needs. Sure, there are product trends in the ski and snowboard business that reshape and progress the sport further and offer alternative riding styles or activities (like the current snowboard carving trend and ski touring in the mountains) – but the end game for consumers is still the same, the common denominator hasn't shifted – skiers and snowboarders are still in it for the same goal – to have a great experience.
SGB: Describe the culture at Elan. Who are you guys and what are you up to?
JM: The culture and people at Elan is unique, and I feel is one of the best-kept secrets in the industry. First and foremost, the Elan HQ and factory is based out of Begunje, Slovenia. Many people in North America don't even know where that is and would be surprised to learn that it is one of the most beautiful places in Europe. Being located in the Alps for over 70 years has shaped the heritage and authenticity of the company.
SGB: What has been your biggest challenge so far? 
JM: Going into it I actually felt my biggest challenge was going to be shifting the brand messaging and thinking from a technical product message to emotional and experiential message. That wasn't the case at all. The brand and crew at Elan were ready for this change and it's been really inspiring to work with a committed group that executes very well and is focused on a common goal. I couldn't be more excited about the future.
Photos courtesy Elan