The footwear brand is sailing toward Spring 2018 with luxe materials, design details inspired by Hawaii and a partnership with artist community POW!WOW!
Writer: Carly Terwilliger
Bonhomie abounded at Outdoor Retailer Summer Market last week, but the aloha spirit was particularly noticeable at the lush booth of California-based footwear brand OluKai.
Widely known for its quality flip-flop game, the Hawaii-inspired company is putting a renewed focus on its other styles, which naturally include a healthy lineup of water-friendly boat shoes. The men's 100 percent waterproof Makia Ulana (pictured below left) is one Spring 2018 offering that blends swanky details like full-grain leather accents with a new performance engineered mesh upper, which enhances comfort with a more open knit on the vamp of the shoe and provides ease-of-entry around the ankle. It also features a matte finished thread for an ocean lifestyle look.
The engineered mesh tech is also crossing over into OluKai's sandal category with its men's Nohona Ulana (pictured below right), an all-day sandal that gets its traction from ocean-inspired texture on the footbed.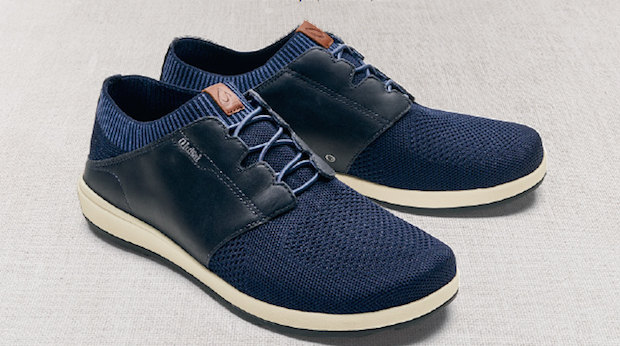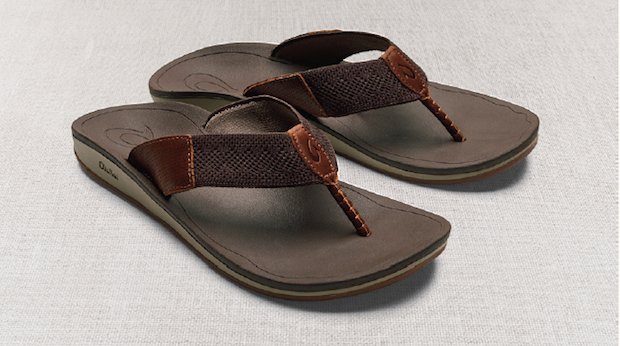 OluKai's VP of Product Blaine Conrad said of the new engineered mesh, "The material can be knit very specific to the comfort and performance characteristics needed (more breathability on the top of the foot needs a more open knit; more structure and support around the edges needs a more dense, tighter knit), and it offers a very nice modern and refined look (very clean finished edges, sock-like appearance, pattern specific colors variations, depth in color use through layering) – all of that is not possible with conventional rolled-goods textiles such as the non-engineered mesh."
"We've grown out of a niche brand to something bigger," OluKai VP of Marketing Kerry Konrady told SGB at the show. By adding engineered mesh to existing function-forward goodies like its wet grip rubber outsole, OluKai gains the "benefit of being innovative, but still with the same DNA."
But it's not just the allure of land-to-water performance that makes up OluKai's identity. "How we portray the brand is through the lens of Hawaii, which people think of as tropical but is actually made up of diverse microclimates," said Konrady, who added that designers keep this diversity in mind while crafting new iterations of the distinctive footwear.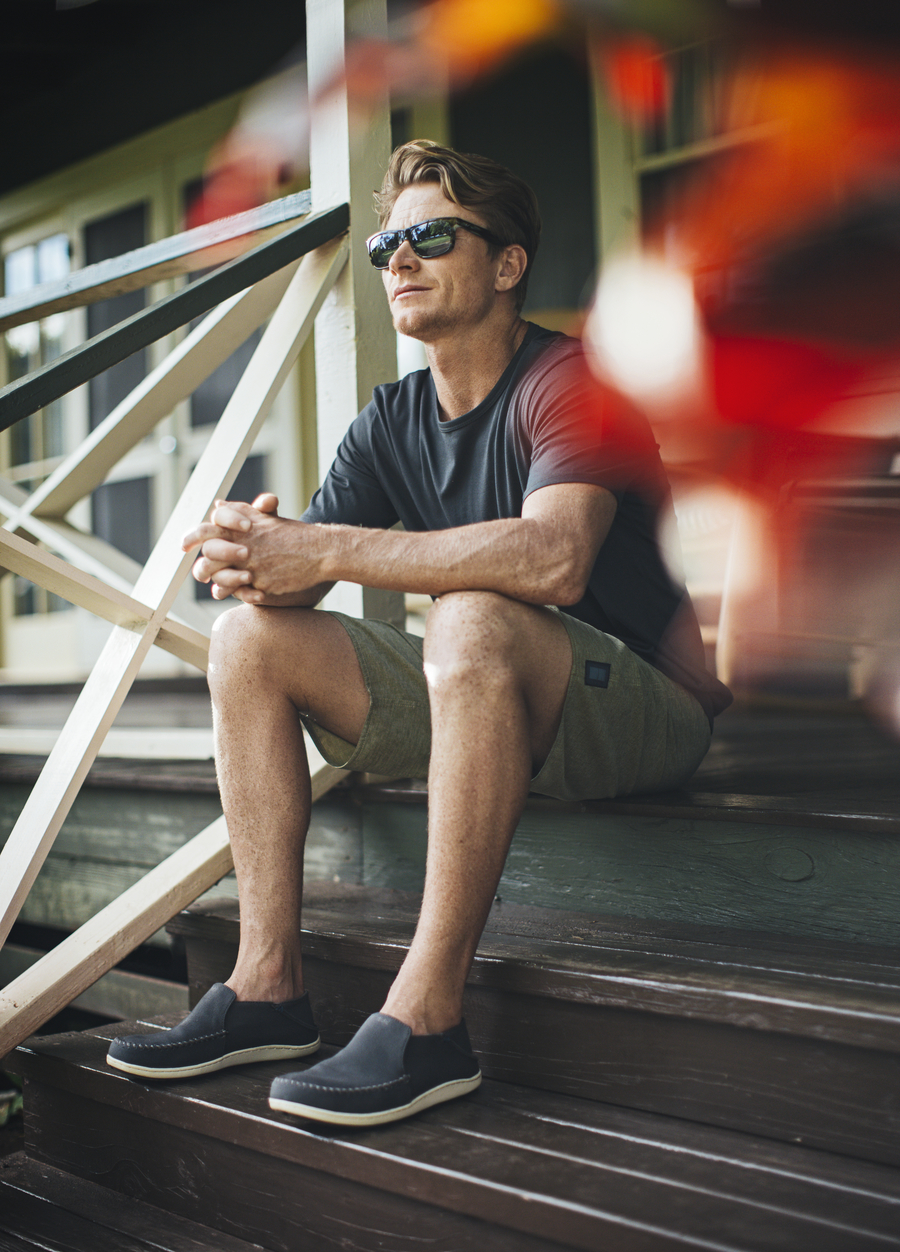 "We look deeply into the culture," Konrady continued. "There's a thriving creative culture on Honolulu" made up of individuals who share a particular mindset – they're creative, they're artists and most importantly they're Hawaiian. This hub of creativity is a boon for OluKai, which taps local artists and designers for details such as the eye-catching fish and ocean artwork tucked inside some of its shoes.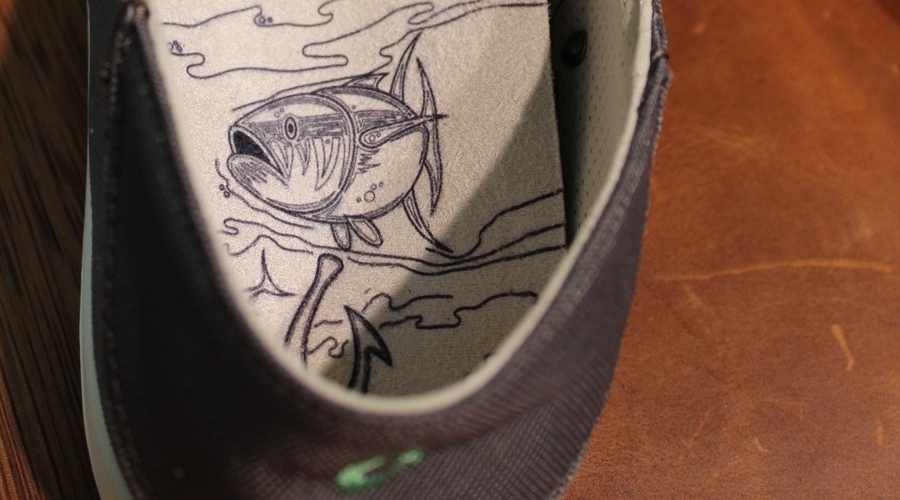 OluKai reinforced this creative relationship in 2017 with its partnership with POW!WOW!, a mural creation festival founded in 2010 with the goal of bringing artists together from all over the world. The festival in Honolulu, sponsored by OluKai, took place in the city's Kaka'ako district and saw more than 60 artists perched on ladders and lifts as they sprayed walls anywhere from 10 to 100 feet high.