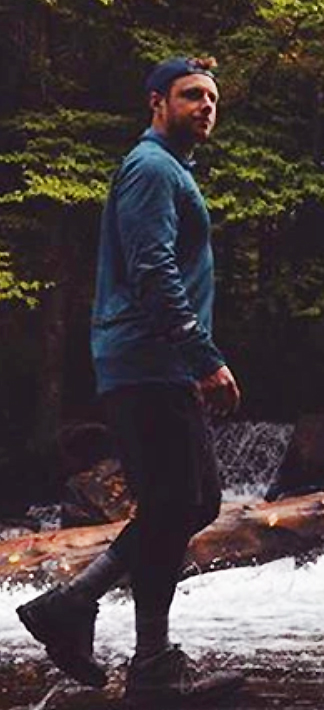 Matt Hoffman
Ontario, Canada
Hiking "perfectly encapsulates what it means to be human" because it's a choice that can be extremely challenging. This year Matt, pictured left, will explore the West Coast trail in BC, Yosemite and other points West. Find him @matthffmn or matthoffmancontent.com.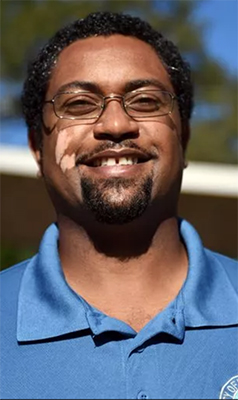 Nkrumah Frazier
Hattiesburg, MS
Frazier, pictured right, writes for Venture South, covering the outdoors.  He is the Founder of  Hikes Across America to encourage people to get outside. Thru-hiking Mississippi's 42-mile Black Creek Hiking Trail is on his bucket list this year. Follow Nkrumah on Instagram @fanclubdad or Facebook Nkrumah.frazier.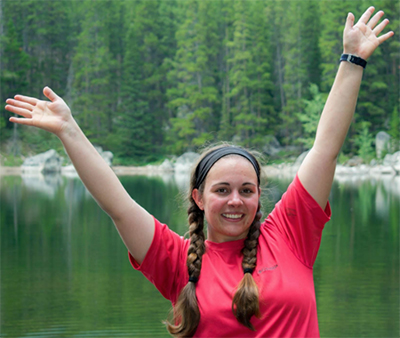 Kaci Stringer
Pittsburg, KS
Stringer, pictured left,  is a  volunteer trail builder in Montana's Absaroka-Beartooth Wilderness, working alongside the U.S. Forest Service, contributes her time and energy to the American Hiking Society and is working to become a certified hiking guide. For 2018 she plans to hike the glaciers in Glacier National Park. Follow her @wanderrwomann on Instagram and Twitter or @KaciStringer on Facebook.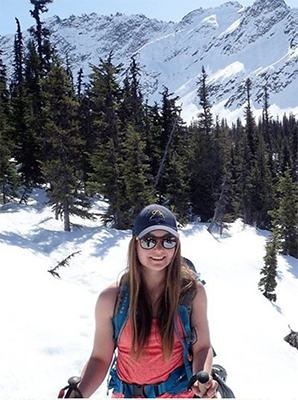 Caitlin McKenzie
Fort St. John, BC
Caitlin, pictured left,  discovered her passion for the mountains just a few years ago when she climbed 25 mountains in the Canadian Rockies. The Canadian has more summits on her list for this year and will also venture into new territory in the Yukon and Alaska. "Every viewpoint offers a different perspective and mountains provide a challenge and even greater feeling of accomplishment once conquered." Follow her on Instagram @mountainbait and Caitlin McKenzie on Facebook.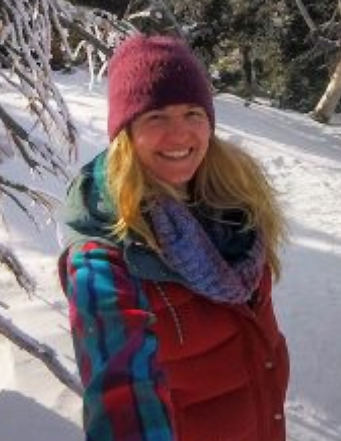 Logan Dralle
Eugene, OR
In 2018 Logan, pictured right, will conquer the San Juan National Forest, Olympic Peninsula and the Alpine Lakes Wilderness in Washington. Follow along on Instagram @her.oregon.life and heroregonlife.com.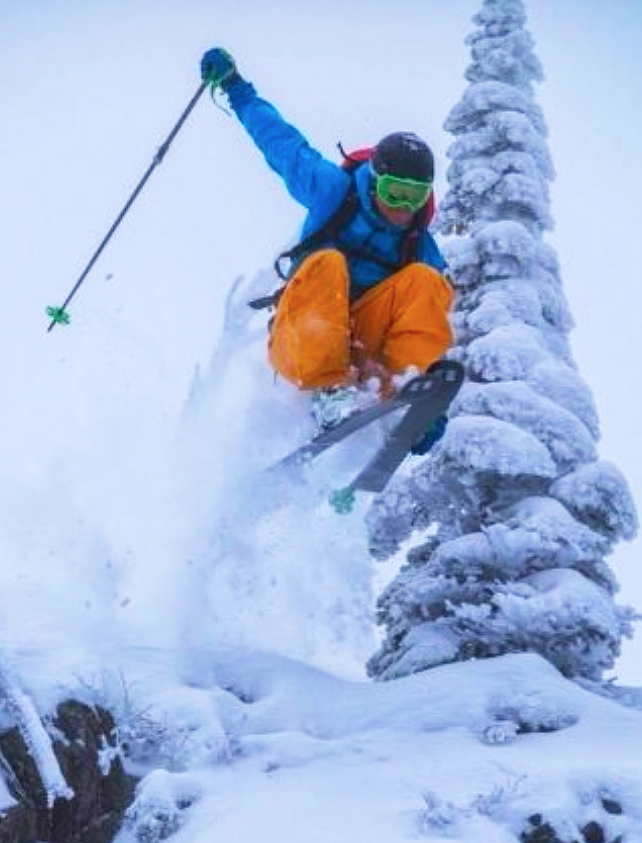 Aaron Theisen
Spokane, WA
Theisen, pictured left,  is a  photographer and author of two hiking guidebooks. Over the last two seasons Aaron has put in thousands of miles on some 200 different hikes to research his forthcoming book covering day hiking in Glacier National Park and western Montana. Follow on Instagram@whiskeygingermedia and Facebook @aarontheisenwriter. Find his blog at aarontheisen.com.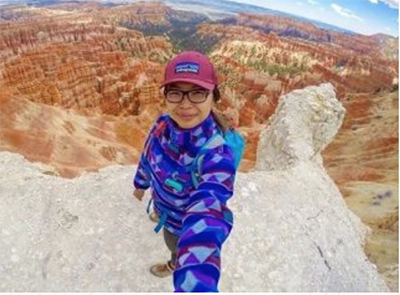 Courtnee Sinhlapasai
Bishop, CA
Courtnee, pictured right, will explore the Eastern Sierras this year. She has her sights on Mount Whitney and Half Dome—maybe solo. Find Courtnee on Instagram @courtadventures.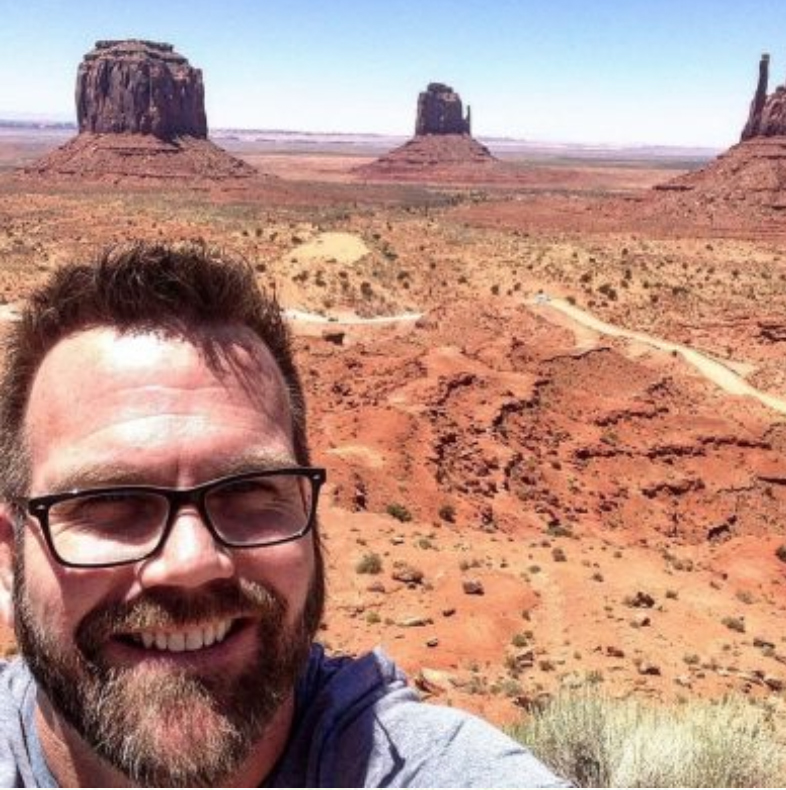 Cameron Davison
Chandler, AZ
Davison, pictured left,  has backpacked 55 miles of the Grand Canyon and this year plans to hike the state's 20 highest peaks and 20 deepest canyons. Find him online @daddybookins on Facebook and Instagram and Twitter and  at daddybookins.com.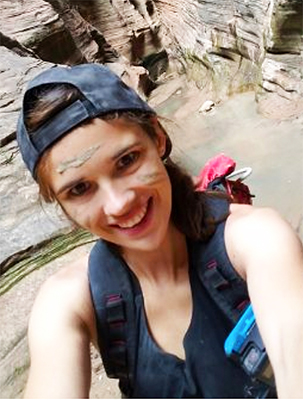 Carissa Logan
Taylorsville, UT
Half Dome, Mt. Whiney, canyoneering, sections of the Pacific Crest Trail, and exploring our National Parks are all on Carissa's (pictured right) list for 2018. Her blog and Facebook page are @Weekend Impossible and on Instagram she's @carissa_adventurings.
Duncan Williamson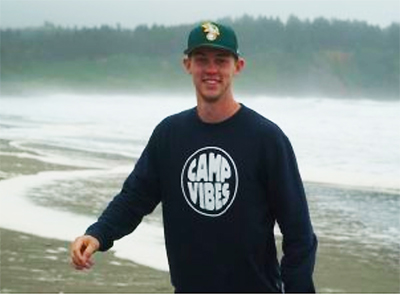 Bozeman, MT
Williamson, pictured left, has a rim-to-rim traverse of the Grand Canyon on his list of dream hikes for 2018.  The Colorado native went to film school in Montana and stayed, where he shoots and edits videos when he's not hiking, camping, mountain biking and snowboarding. Visit him at CoffeeBoysProductions.com and on Instagram, he's @dunc_man_will.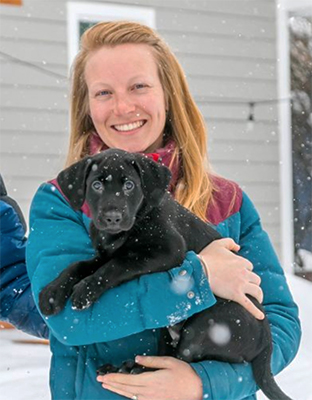 Alyssa Hitchcock
Bozeman, MT
Alyssa, pictured left,  is training her puppy—and other dogs—for search and rescue, a two-year process that involves lots of hiking in any kind of weather. "People get lost in the worst of conditions," said Alyssa.  Find her on @outsidefound and her blog at Outsidefound.com.
Clariza Alvarez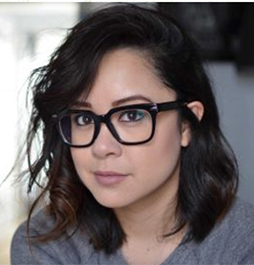 Alexandria, VA
Clariza, pictured right, fell in love with Iceland and will return in the winter for more exploration and hiking to the Sólheimasandur Plane Crash. Her 'where to next' roster includes the beautiful Shenandoah near her Alexandria, VA home and she also hopes to visit Banff, Scotland or South America. Follow her at @helloclariza.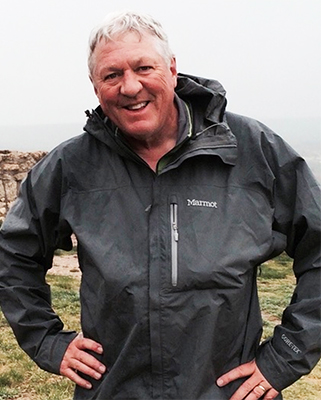 Bruce Matson
Richmond VA
Forty years ago Matson, pictured left,  promised himself he would hike the Appalachian Trail. This year, he's making good on that pledge and will be raising money for the Appalachian Trail Conservancy. Follow his thru-hike on returningtokatahdin.com and @rtk_at_challenge.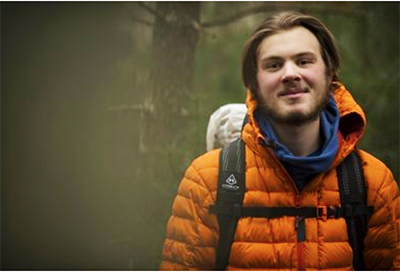 Jacques Turcotte
Seekonk, MA
Turcotte, pictured right,  finds community and freedom in hiking. From Wyoming's Wind Rivers to Utah's canyons to the wooded trails and peaks of the Northeast, Jacques is always up for an adventure. Most recently, he's been renovating a bus that will be his new home. Find him on Instagram @livewildoutdoors.
Imogene Cancellare
Newark, DE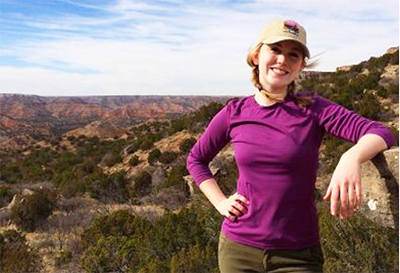 Imogene, pictured left, says she "always ends a hike feeling like the best version of myself." In graduate school, she realized she'd gone from being a field biologist who hiked all the time to an indoor hermit. So, several years ago, she fixed that and re-immersed herself in the outdoors by hiking Raven's Ridge in New Mexico—12,000' in elevation. She's on Instagram @biologistimogene, Facebook as Imogene Cancellare, Twitter @biologistimo and her blog isbiologistimogene.com.
Tara Schatz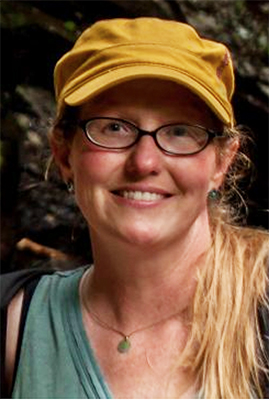 Bennington, VT

Tara, pictured right,  has section-hiked much of the Appalachian Trail, hiked everywhere she could on a cross-country road trip and has climbed and hiked many of the highest peaks in Vermont, New Hampshire and New York.  Her current focus is exploring more hikes near her home and raising puppies for Guiding Eyes for the Blind. Find her on Instagram @back.road.ramblers, Facebook https://www.facebook.com/openspacesmallplace/,@backroadramblers on Twitter and at backroadramblers.com.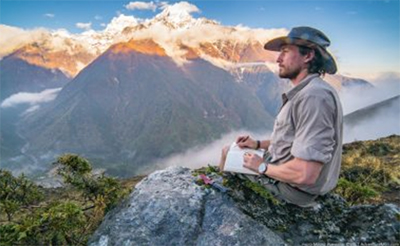 Milosz Pierwola
South River, NJ
Pierwola quit his job as an attorney to be a professional explorer the world over. A highlight is his 2015 Nahanni Expedition. His 'where to next' is to head anywhere outdoors. Find him at blog@adventuremilo or @adventuremilo on Instagram, Facebook and Twitter.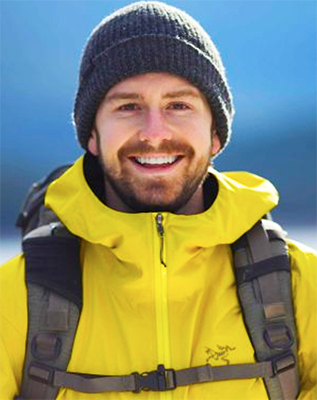 Lorenzo Politano
Bozeman, MT
Politano, pictured right, finds sanctuary in nearby Hyalite Canyon, but any 'nature bathing' satisfies his soul. He plans more exploration of the Greater Yellowstone Ecosystem that encompasses parts of Montana, Wyoming and Idaho. Find him @RenzoPolitano.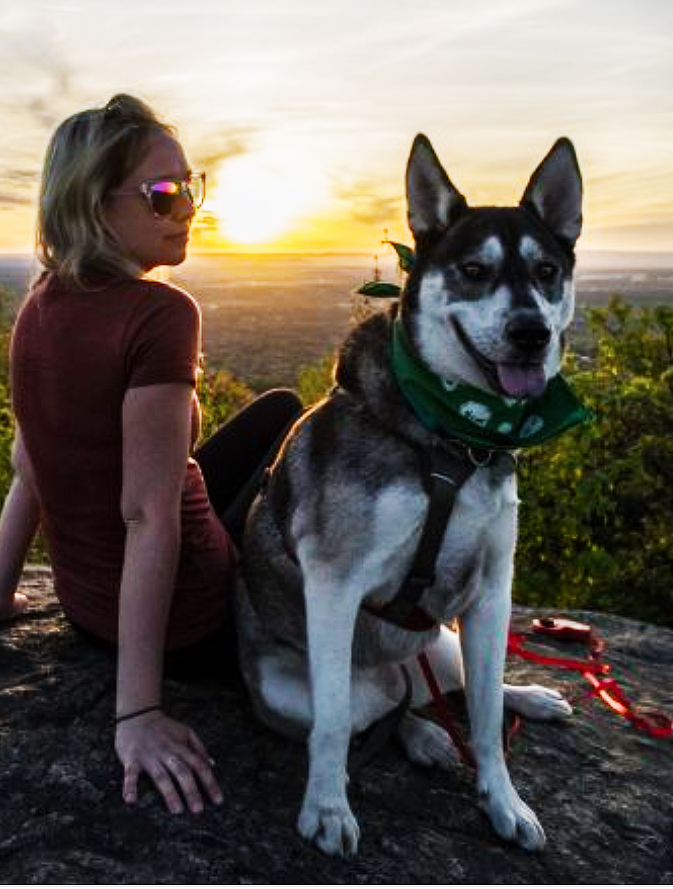 Erin Pannazzo
Wappingers, NY
Erin has been all over the Adirondacks solo backpacking or hiking with her dog and said that "hiking gives me confidence and makes me realize how strong I am and that nothing can stop me." Find her on Instagram @erinandadventuredog and Facebook @erin.pannazzo.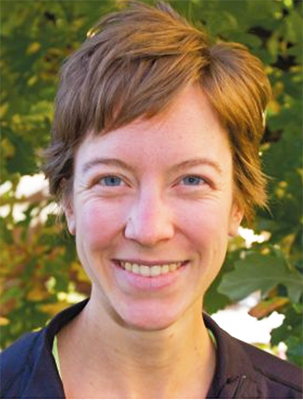 Molly Herber
Lander, WY
Molly grew up in Minnesota and first got outside on summer trips to the Boundary Waters wilderness area. From her home base in Wyoming, she explores the Wind River Range, North Cascades, Arizona desert and many places in between. "Taking those first steps in the early morning makes my whole body tingle," she says. She writes and teaches for the National Outdoor Leadership School (NOLS). Her 'where to next' plan is to explore more remote corners of Wyoming. Follow along at https://blog.nols.edu/ and her personal blog at https://roamingpeaktopeak.wordpress.com. Her Instagram is @mherber and on Facebook she's @roamingpeaktopeak.
Photos courtesy Oboz