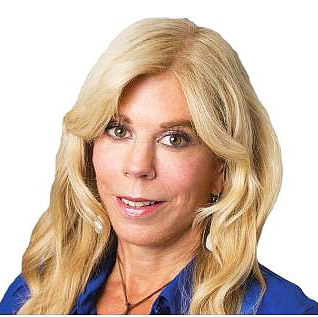 Sally Shankland, the former CEO of Outdoor Retailer and Surf Expo parent company Emerald Holding Inc., passed away April 20 after a battle with cancer, the company announced Monday on its earnings call.
Shankland had served in the company's top post from June to December before stepping down for health reasons.
"Sally had been a mentor to me for many years, and was a great leader, colleague and friend," said Emerald's interim President and CEO, Brian Field. "With relentless energy, curiosity, intelligence, and empathy, she was a positive influence on many, her absence will be keenly felt."
In December, Shankland had transitioned to the new role of executive director and senior adviser, remaining on the company's board of directors.
At the time, Kosty Gilis, chairman of the board, commented, "On behalf of the entire board, and personally, I would like to thank Sally for the hugely positive impact she has had on Emerald since she joined us first as a board member, and then as president and CEO, including her efforts in attracting a world-class leadership team, including Brian, to the company to implement her vision. We look forward to her continued involvement in the business and wish her every success in improving her health."
When she joined Emerald, Shankland brought more than 35 years of experience including tenure of more than 20 years with UBM, now part of Informa plc, a UK-based multinational event, academic publishing, and business intelligence business.
Her most recent position at UBM had been CEO of the Americas, delivering events and marketing services in the technology, fashion, licensing, advanced manufacturing, construction, healthcare, and pharmaceutical industries.
Shankland was a principal and founder of Astra Terra, a strategic advisory and consulting firm.
In 2018, she served as the interim executive at Healthline.com. Previously, Shankland served two years as president of McGraw-Hill Higher Education, helping it to transition from a print-based model towards adaptive learning software.
Memorial contributions can be made in Sally's honor to the following organizations: