The 15-year-old from Fraser, CO represents a growing group of skiers looking for big-mountain freedom.
Writer
Travis Poulin
As freeride skiing – or big mountain, as many people call it – grows in popularity, so does the will to compete in the sport. Big mountain is arguably the most interesting form of ski competition because of the freedom the skiers have to craft an impressive line choice for the judges.
Winter Park Resort has had a big mountain team for several years, and is beginning to produce quality freeride athletes. Oakley Bookless of Fraser, CO has been carving his way to the podium since he was 12. Bookless, now 15, is one of the few on the team that was actually raised in the mountain town in which he skis.
Most of Winter Park's Big Mountain team lives in the greater Denver area, but Bookless was raised in Fraser. Winter Park's big mountain team is made up of fewer than 10 competitors that are local to the area, but is now one of the largest in the state of Colorado.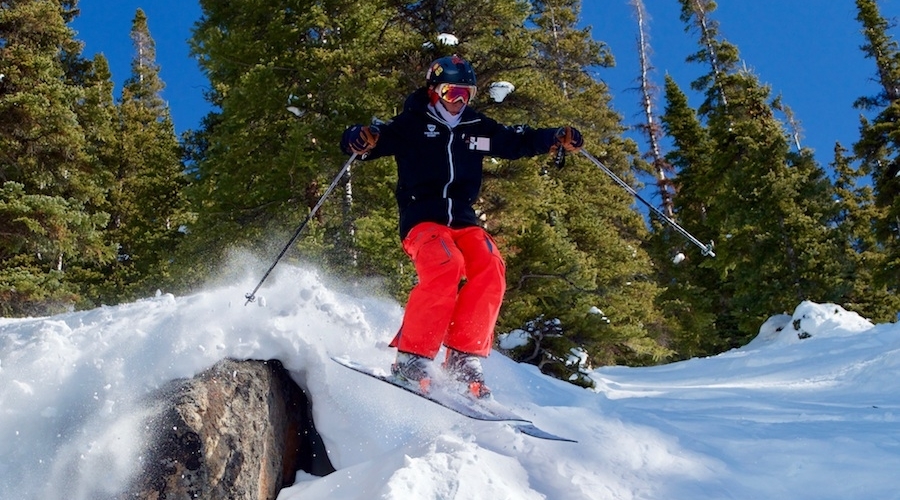 The International Freeskiers and Snowboarders Association (IFSA) is the governing body of the junior and adult freeride competitions. The IFSA was founded by the late ski renegade Shane McConkey in 1996 with the intent of focusing on aspects of skiing outside of alpine racing
Like many of Winter Park's Big Mountain team, Bookless began as a park and mogul competitor, but switched to big mountain for the freedom. "You get to be more expressive, choose your own line and basically write your name on the venue — unlike mogul skiing and alpine racing where every competitor skis the exact same line," Bookless said. "There is no manmade course — just a left and right boundary then a start and a finish, with features to either hit or go around. You get to the bottom however you like."
Bookless grew tired of the ordinary forms of skiing. "I always enjoyed the back side of the mountain more than the front side," he said. "I think big mountain skiing is both the purest and most progressive form of the sport of skiing. It is the soul of the sport.  It is real skiing. Mogul skiing was cool, but so were mullets and day-glow one-piece ski suits. Now there is less of a mold that a competitive skier needs to fit into."
The scoring system for big mountain competitions is somewhat objective. There are five categories of judgment for the IFSA competitions — line choice, fluidity, technique and style/energy – and judges never see the exact same line twice. Every athlete looks at the venue in a way unique to their skiing and boarding strengths. Most athletes attempt to incorporate cliff drops and narrow chutes into their run.
IFSA president Scott Mahoney has seen many athletes switch to big mountain from other disciplines of skiing, noting the evolution of big mountain teams and shifts in the ski industry towards freeride. "The community vibe is what's so great about it," Mahoney said. "One of our biggest accomplishments has been watching former competitors return to their home mountains as big mountain coaches and help further develop their freeride teams."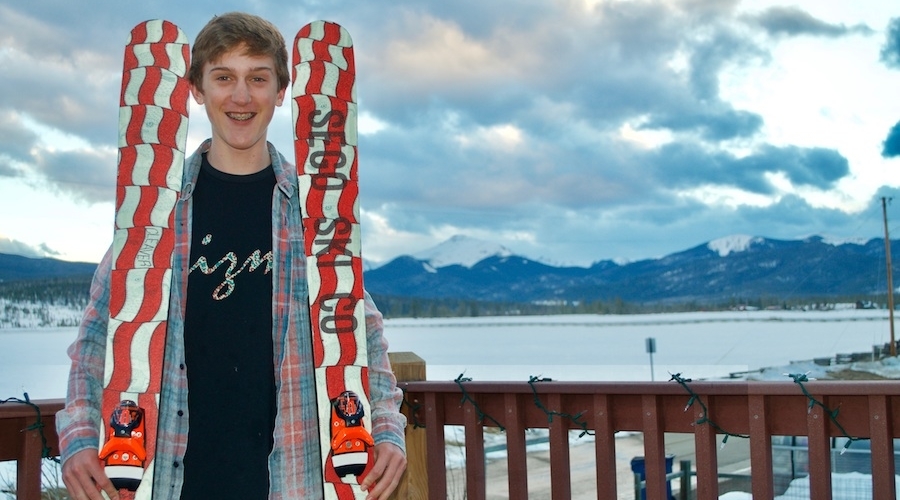 More big mountain athletes are beginning to pick up sponsors that provide them with skis wide enough and tough enough to handle the various terrain of big mountain venues. Bookless competes for Sego Skis located in Victor, ID, a brand that focuses on big mountain and backcountry style skis.
Many ski companies have now developed their own lines of big mountain specific skis, and shape, construction and technology continue to evolve as bigger lines are skied and higher cliffs are dropped.
Bookless made the IFSA's North American Jr. Freeride Championships the past three years and doesn't plan to stop. For 2017, Bookless has his skis pointed towards the Freeride World Tour Jr. Championships in Spain. He plans to continue competing as an adult and would eventually like to score a job in the ski industry.
"I have made a lot of good friends from all over North America through big mountain skiing," Bookless said.  "I like to think of them as my freeride circus family."
Photos courtesy Oakley Bookless