NikeLab's Vision-Airs program concluded with a new generation of designers exploring the concept of walking on air through a series of Experiments in Style.
Writer: Carly Terwilliger
Representing Central Saint Martins, Domus Academy and the Parsons School of Design, Azar Rajabi, Liam Johnson, Paula Canovas, Wanbing Huang and Shize He took Nike Air VaporMax as their inspiration and created garments that push the boundaries of construction and material.
"My work drew inspiration directly from the VaporMax as I wanted to best represent the essence of the footwear," said Azar Rajabi of Domus Academy. "The sole, a flexible product made of a single, inflatable airbag, inspired my research and material. 'Pearlized' neoprene mesh and texturized vinyl allowed for both flexibility and for a larger silhouette, allowing air to flow freely in and out of the coat."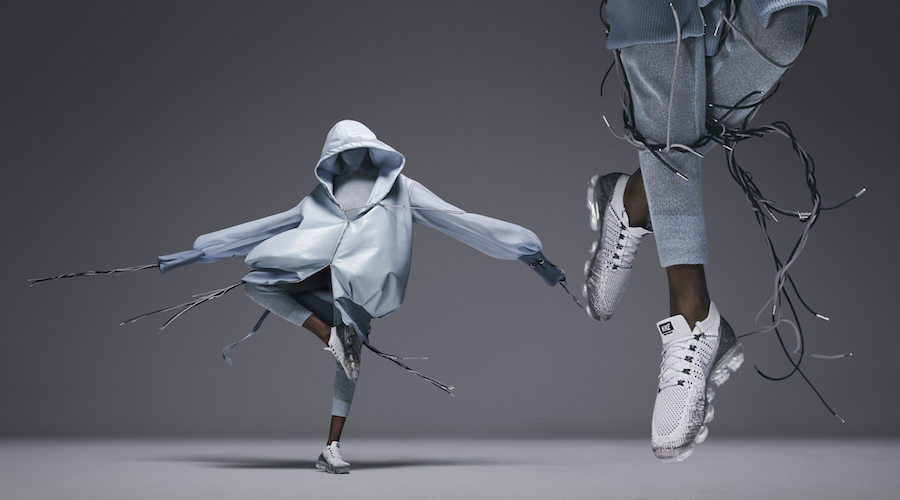 Commented Liam Johnson of Central Saint Martins, "I thought about how buoyancy and lightness could be expressed through air. I liked the idea of the piece feeling like a vortex or a dense, black cloud swirling around the body. This led me to think about an expressive, abstract shape — tall like the clouds and wrapping around, encasing the upper body, creating an arresting visual. This would also allow for a reveal on the lower half of the body that offers movement to the legs and feet, completely encasing the upper half of the torso including the upper shoulders, neck and head.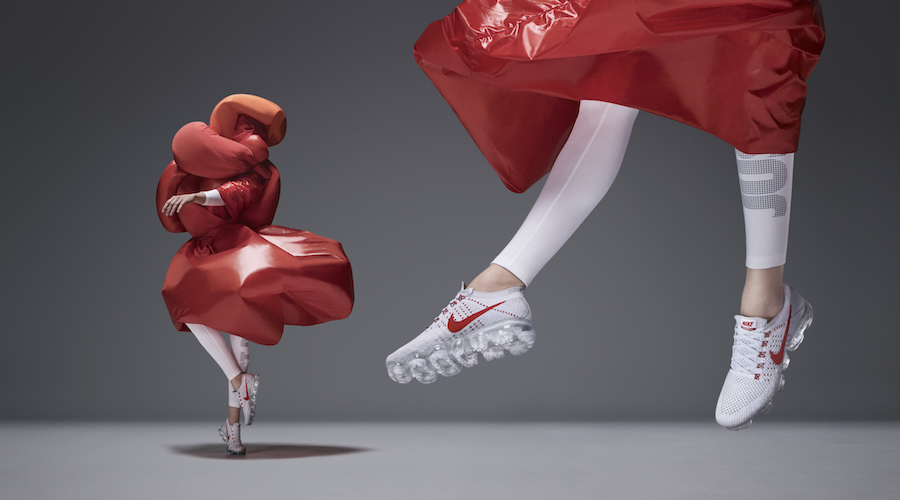 According to Paula Canovas of Central Saint Martins, "The project surrounded the idea of garments that change shape through air and that interact with the environment. I have incorporated the idea of knots with a floatier feeling, and I have also documented the way the shapes change when air is introduced. I wanted to capture how the shape changes with movement and how it adapts to both the body and to air.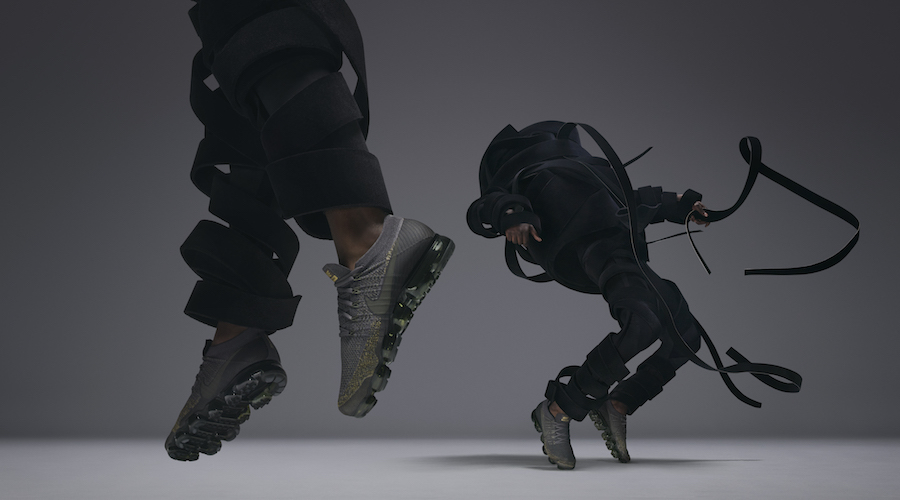 Wanbing Huang of Central Saint Martins said, "The first idea came to life as an ode to all things airborne, with the lightness and flexibility of the Nike Vapormax providing a direct reference. The transparent air cushioning unit that acts as a standalone outsole inspired me to create a flawless outfit that creates harmony between body and environment."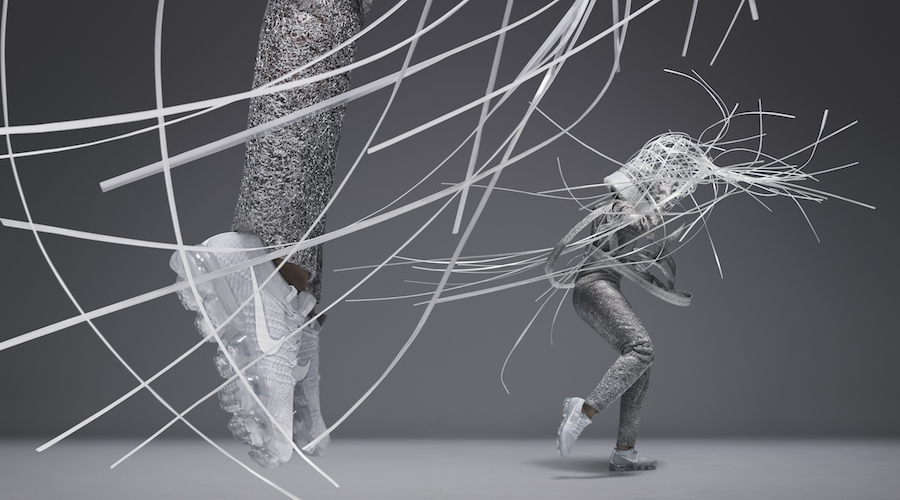 Finally, for Shizhe He from the Parsons School of Design, "Innovation and creativity require bravery. Success hides behind the continuous experience. For this collection, I used plastic packaging film as the material, which protects furniture from being damaged during moving. I chose this material because it is not a traditional clothing fabric. Design must be brave in this same way — to try a different way or angle, and to re-think and experience the process."
Photos and video courtesy NikeLab