When it comes to good design, Nike knows how to just do it.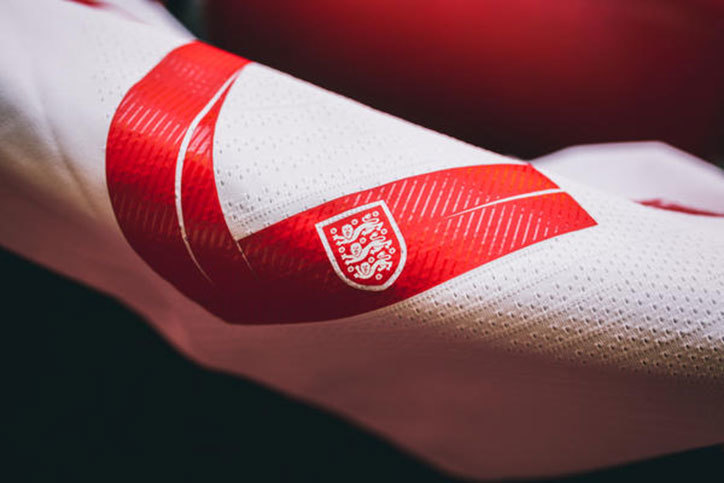 The Nike 2018 football kit the Brits will wear at the 2018 World Cup in Russia this summer exemplifies the attention to detail that the design team of the iconic brand puts forth time and time again. Classic with a modern edge, the design of the shirts marry a custom typeface with three traditionally English icons—the Rose, St. George's Cross and the Three Lions Crest.
—•—
"As design elements, each of these iconic emblems plays a prominent role in the England Football Associations 2018 collection. They root the kit in history, and when married to Nike's latest game-changing kit innovation, fast-forward tradition into an emboldened present." — Nike 
—•—

The icons are positioned on the shirts as follows: the Rose on the inner neck, the Cross on the outside back and the Crest on the shirt front.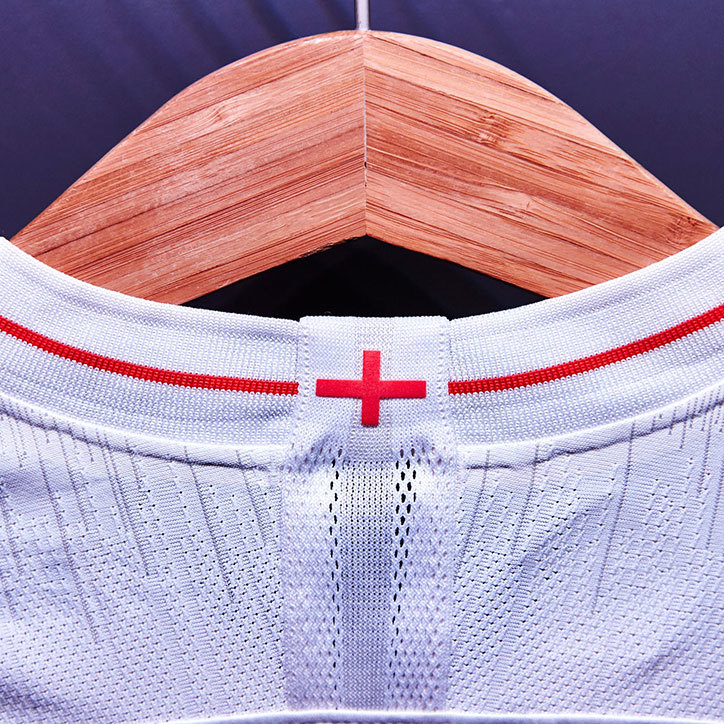 Quintessentially English font styles were selected—Johnston and Gil Sans—for the player names and numbers stitched into each shirt.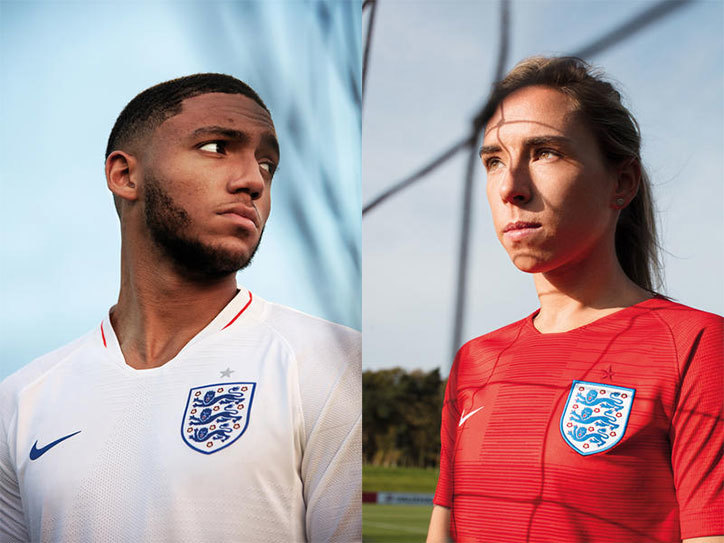 The color palette is based on England's archetypal colors of white, red and blue in various combinations for the home, away and pre-match kits as shown above and below.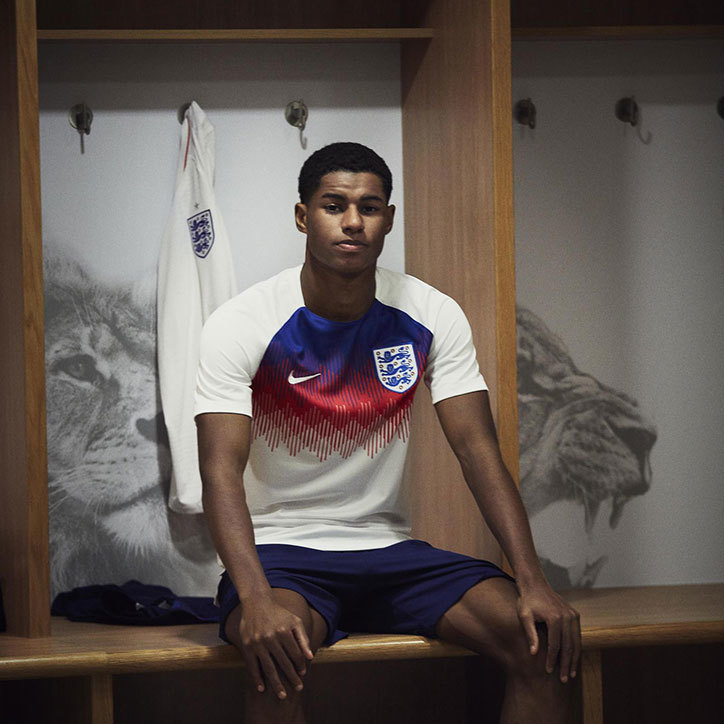 Photos courtesy Nike