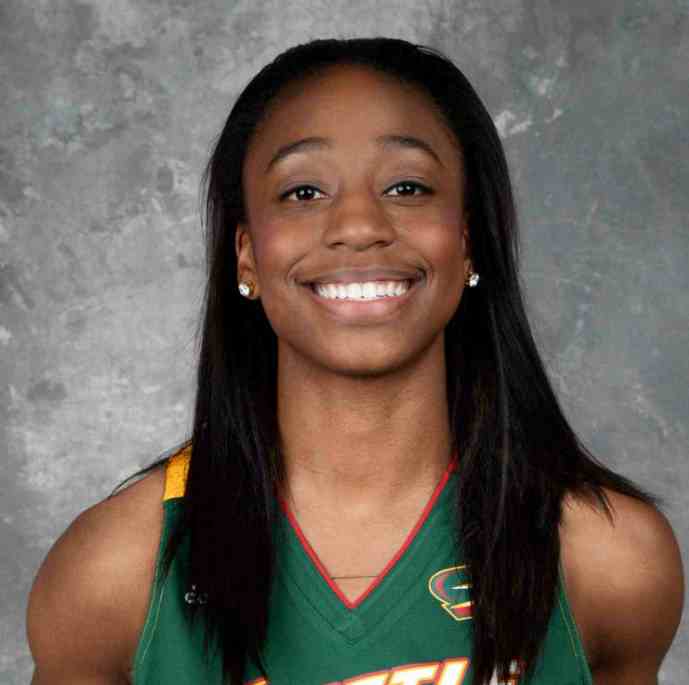 Nike announced the signing of the top four picks of the recent WNBA draft, including Jewell Loyd, this year's first draft pick selected by Seattle.
The 21-year-old guard from Chicago joins Amanda Zahui Bazoukou, the second pick to Tulsa; Kaleena Mosqueda-Lewis , the third pick to Seattle, and Elizabeth Williams fourth pick to Connecticut.
"To represent Nike Basketball is a dream come true," said Loyd. "I'm looking forward to contributing product insight and teaming with the entire Nike family of athletes to inspire kids on and off the court."
In a statement, Nike said the picks are part of the Nike Basketball family of 50 female athletes across the WNBA's 12 teams.
The release noted that Nike targeted girls' sports and the need to establish a level playing field in 1995. That year it launched its thought-provoking television commercial, "If You Let Me Play." The provocative ad featured young girls sharing the importance of being allowed to participate in sports with statistics such as "If you let me play, I will be 60 percent less likely to get breast cancer; I will suffer less depression, if you let me play sports. I will be more likely to leave a man who beats me."
The campaign was seen by 73 million viewers and triggered an outpouring of mail and phone calls to Nike's headquarters. It also received praise from a variety of organizations, such as Girls, Inc. and the President's Conference on Youth, Drugs and Violence.
The ad's theme resonated with then-teenager Diana Taurasi, who has become one of basketball's most accomplished athletes. She's earned three NCAA championships, three WNBA titles, three Olympic gold medals and five Euro League titles. Taurasi led the University of Connecticut Huskies to win 95 percent of their games (139) from 2000-2004, while closely informing the team's product evolution in both uniforms and shoes.
"I'm proud to be a part of Nike's strong legacy in women's basketball," says Taurasi. "Since my freshman year at UConn in 2000 until now, I take my partnership with Nike seriously. My hope is to see even more girls playing the game in the U.S. and abroad and I'm starting to see this in Russia."
The best player of her generation, Sheryl Swoopes, became the first female basketball player to receive a Nike Basketball signature shoe, the Nike Air Swoopes, in 1996.
"The Air Swoopes was inspired by Sheryl's tenacity and her desire to be in the face of her competition. I went to Lubbock, Texas, to experience her life, her family and friends. She was a tough girl with a sweet side," says Marni Gerber, designer of the shoe.
Nike also noted that it introduce new basketball apparel designed by women for women. The UConn women's basketball team directly informed the fit and feel of the new Nike women's products debuting later this year.
Nike's current roster of top women's basketball athletes often engages in product concepting and testing, including Seimone Augustus, Sue Bird, Tamika Catchings, Tina Charles, Elena Delle Donne, Skylar Diggins, Candice Dupree, Brittney Griner, Angel McCoughtry, Nneka Ogwumike, Odyssey Sims and Lindsay Whalen.